I'm usually not big on award shows (minus the fashion) with the exception of the Academy Awards. This year I vowed to watch all the best picture nominations before the show. Seeing as how the Oscars are this Sunday, and I have 4 more movies to watch, my weekend will be filled with movie watching and popcorn popping. Though I'll be watching the show from the comfort of my couch and pajamas, I thought I'd share some fun award show night DIYs for those Oscar bashes!
P.S. So EXCITED about Ellen hosting. Here's my favorite clip of her monologue from when she hosted in 2008!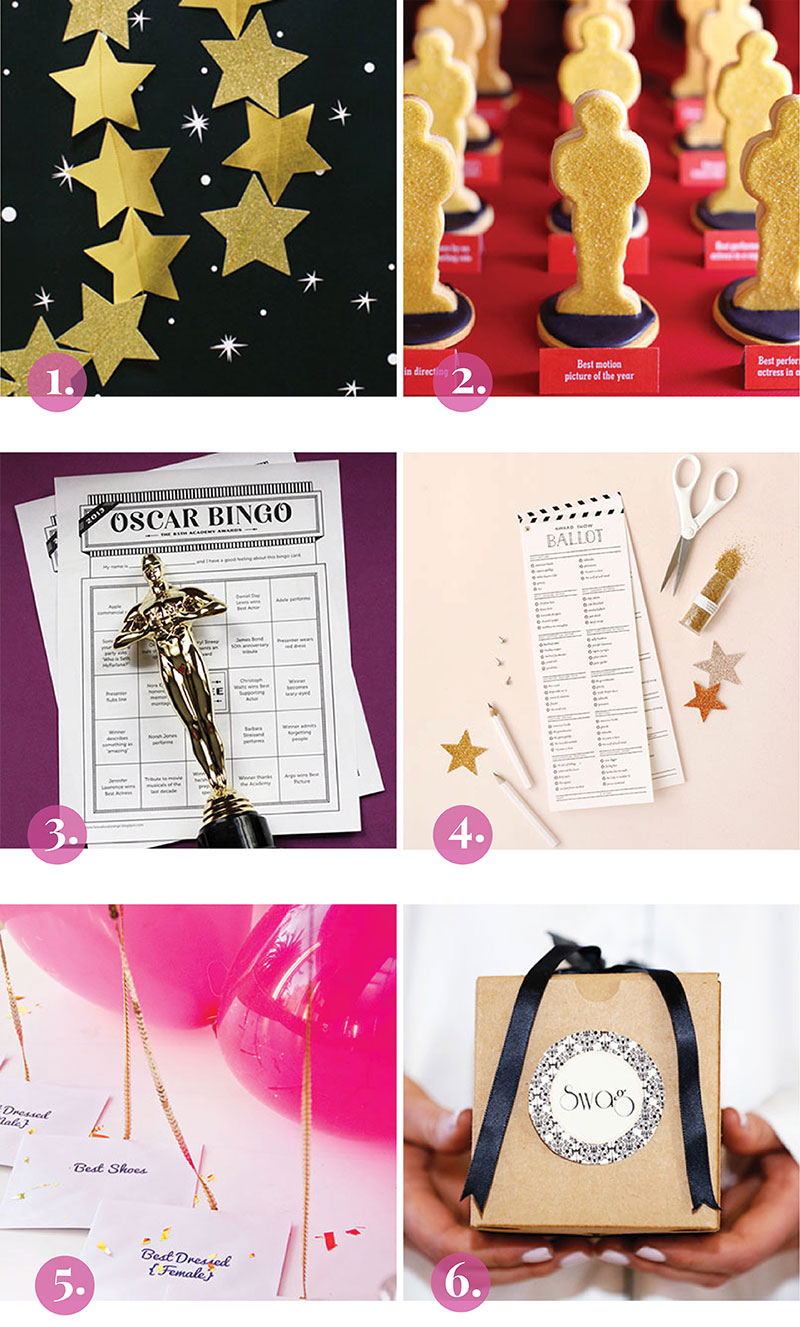 1. DIY Gold Star Garland / Green Wedding Shoes, 2. Cookie Award / Bakerella, 3. Oscar Bingo / Jessica Jones Design (*this one's from 2013, but you get the idea! 4. Award Show Ballot / Minted 5. Balloon Awards / Studio DIY 6. Swag Bags and Boxes / Kristi Murphy
Happy Weekend Makers!