One of the goals on my 26 before 26 list is to build a piece of furniture. After watching The Mindy Project, and scrolling through these behind-the-scenes photos, I had to have a new headboard. I love how elegant upholstered and tufted headboards look. The only downside of them is the price tag…yikes! Though I'll probably wait until the summer to start the project, I couldn't help but put together some inspiration for different DIY headboards!
Tufted Headboards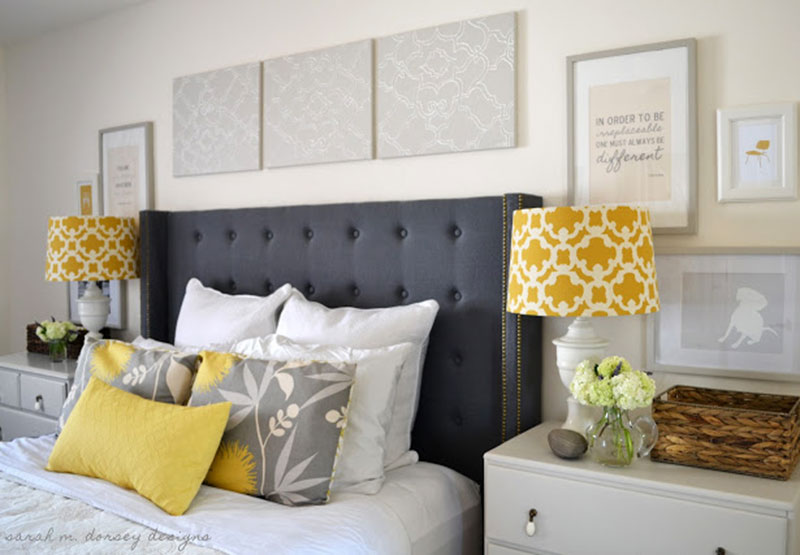 Right now I am set on a tufted headboard (though I'm very indecisive and that could very well change come summertime). The first headboard from Sarah M. Dorsey at Danielle Oakley Interiors is my absolute favorite! From the color, to the wings, and the nailhead trim, this headboard is my dream DIY!
It's hard to believe that the second headboard is a DIY! Amy Huntley over at The Idea Room made the headboard for her youngest daughter. The white trim around the upholstery gives this headboard such a classic look.
Nailhead Trim
A second option to the tufted headboard would be a more simple nailhead trim around the edge of the upholstered headboard. You can go with a white fabric and silver trim like Sara at Running from the Law for a classic look. Or, choose a pattern and more intricate shape like Kristen at The Hunted Interior for a more modern look.
Printed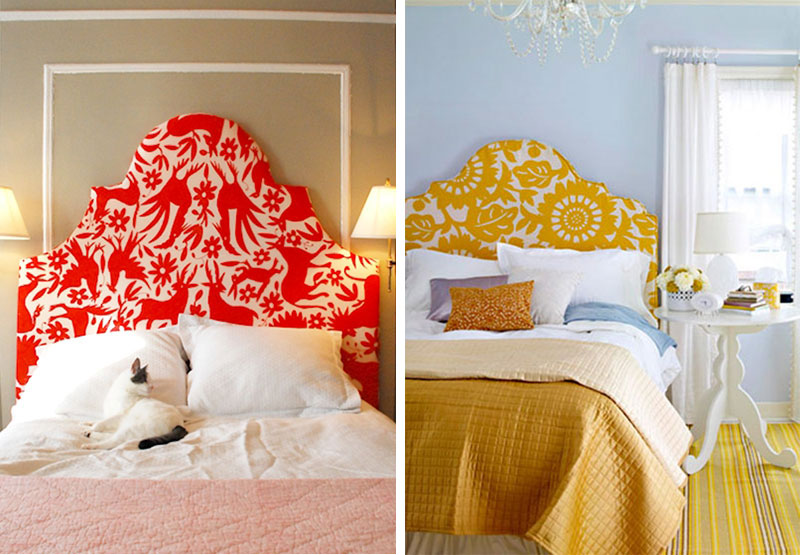 These next looks remind me of the quote by Don Draper in Mad Men…"Simple yet significant". You can always forego the tufted and nailhead look for a simple upholstery in a bold print! I can't decide if I like the deer or flowers more!