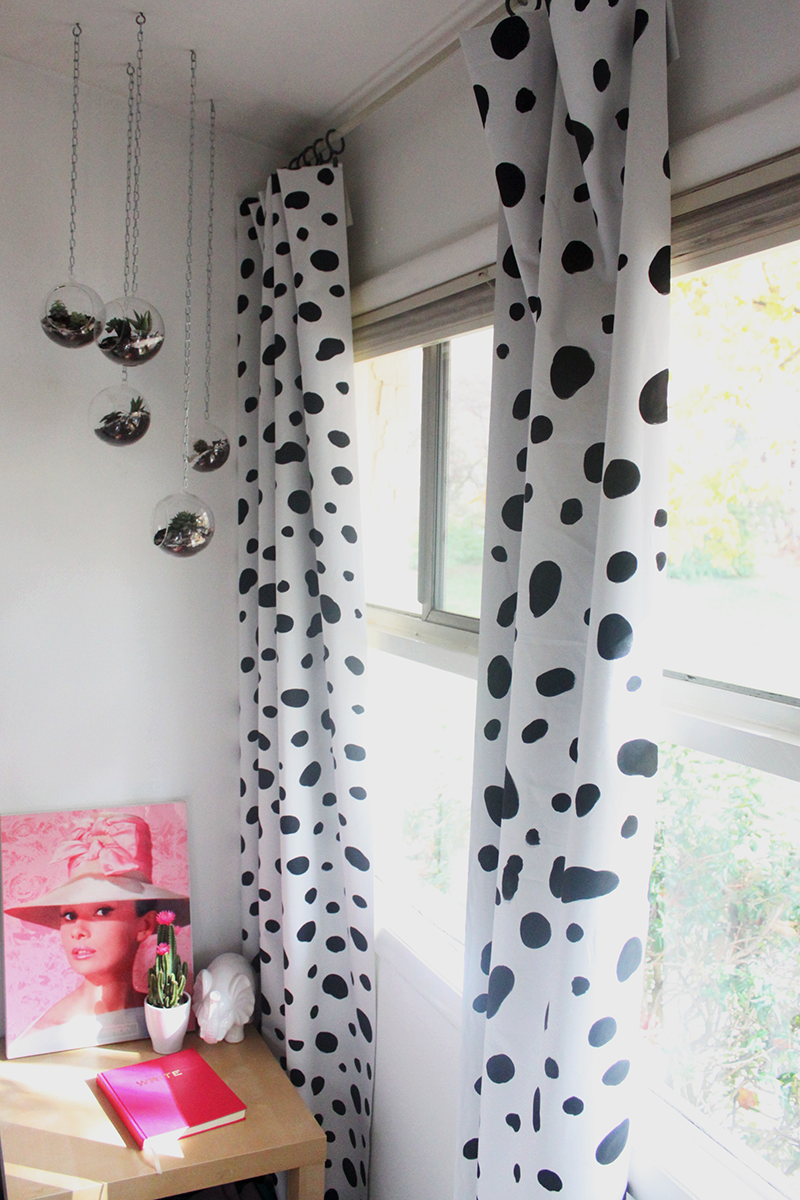 Last week I posted all about the Dalmatian print trend in the home. I settled on dalmatian print curtains because they are less permanent than say, wallpaper, and can easily be changed. I was lucky enough to score blackout fabric at Jo-ann Fabric at both a discounted price plus a coupon! The fabric is pretty thick so I just painted the pattern directly onto the white side of the fabric. I love the transformation of my room so far…look out for more posts to come!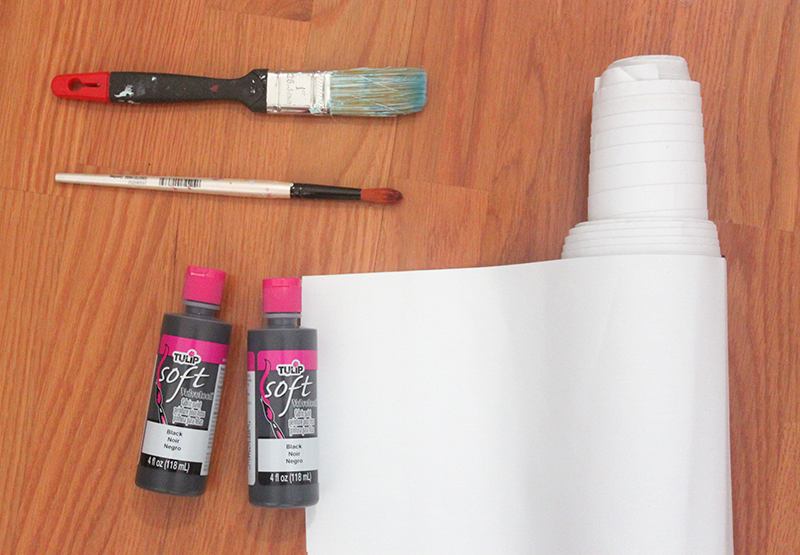 Materials:
– Blackout Drapery (or ready-to-go curtains)
– Fabric Paint
– Paintbrushes
– Disposable cup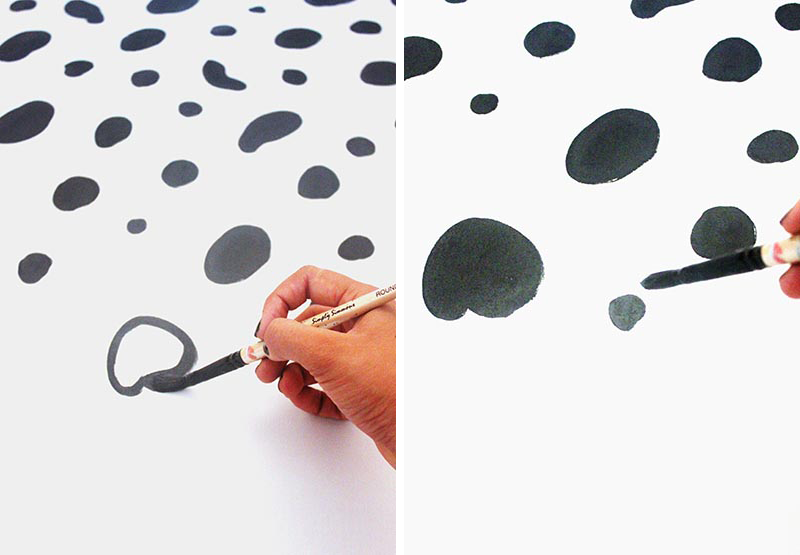 1. To get more out of the fabric paint, I diluted it with some water. Just pour some fabric paint into a disposable cup and add water. Be careful not to add too much water though or the paint will bleed on the fabric. Once you have diluted your paint, start painting! Create different sized dots for a more realistic dalmatian pattern, or stick to one size.
For the time being, I didn't hem the edges of the drapes. I cut each piece to the same size, then folded over the top edge of each piece so the bottom of the drape would just hit the floor. I used curtain rings with clips from Ikea to hang the drapes.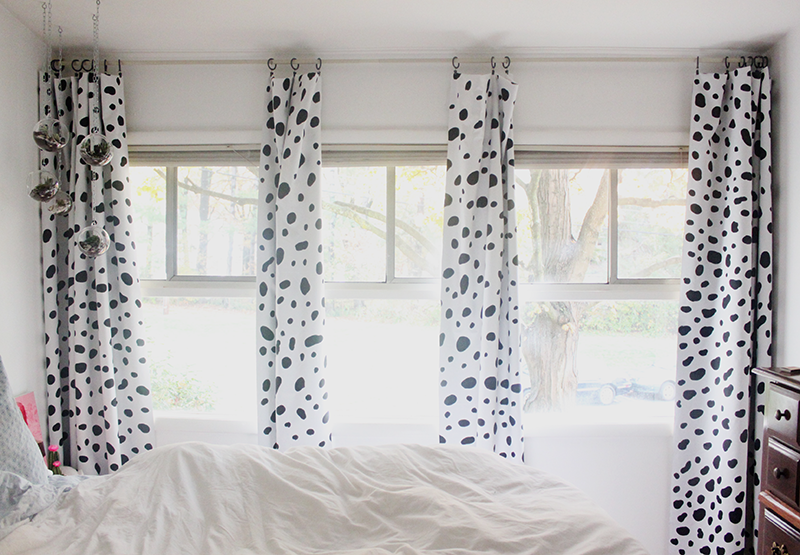 (Please excuse my unmade bed!) The curtains are definitely the new focal point in my room! Plus the blackout fabric keeps my room nice and dark when they are completely closed which I also love!