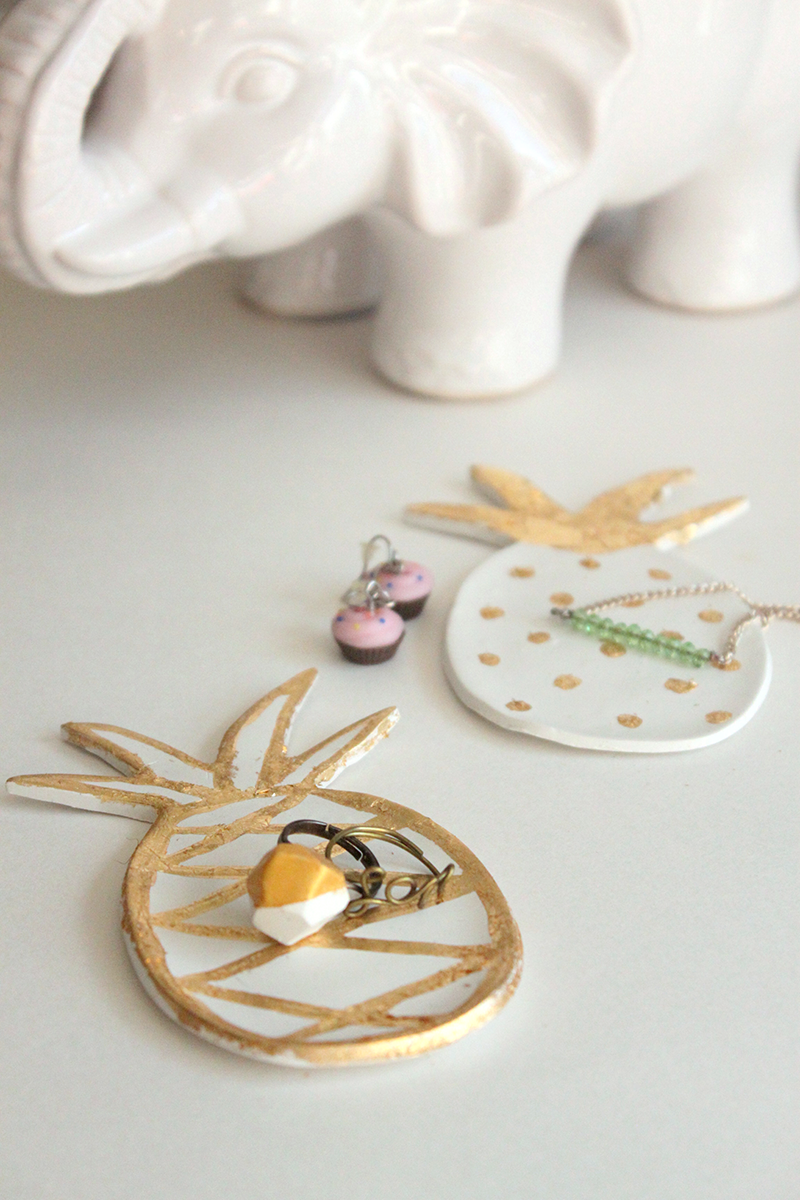 Pineapples were everywhere this season, so obviously I wanted in on the trend. After finding this cookie cutter, I knew a pineapple project was in my near future. I still had some gold leaf lying around from this project, so I decided on some cute gold leaf patterned ring dishes. Like all my favorite projects, this one was a cinch!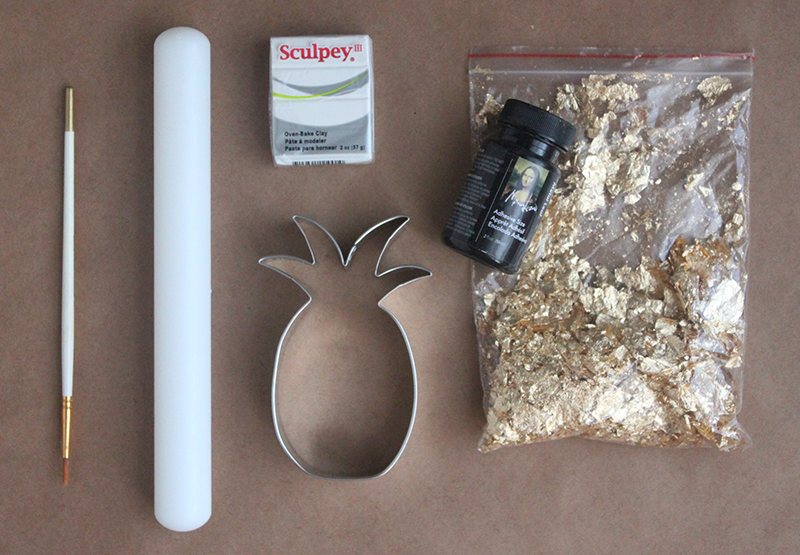 What You Need:
Polymer Clay
Pineapple Cutter
Gold Leaf
Gold Leaf Adhesive
Small Paint Brush
Rolling Pin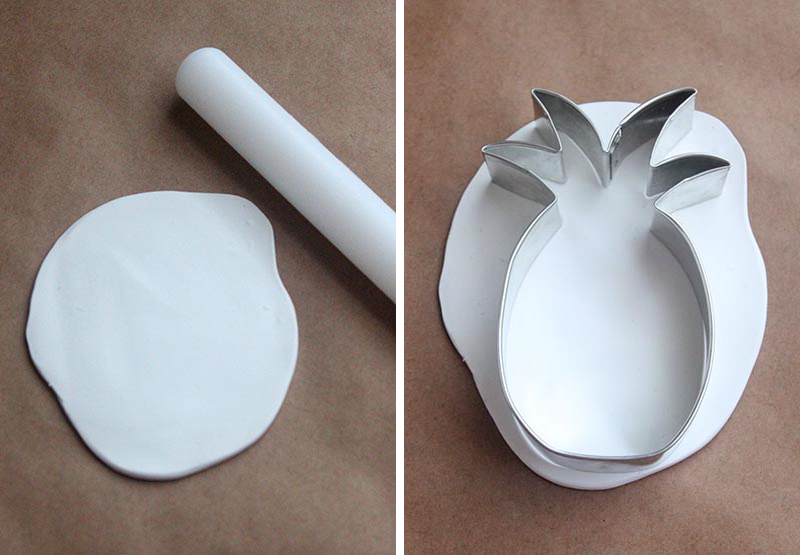 Step One:¬†Start by kneading your clay until it is soft enough to roll out. Use the rolling pin to roll the clay to a¬†little over 1/8″ in width, and a little larger than the cutter.
Step Two: Cut out the pineapple shape with the cutter.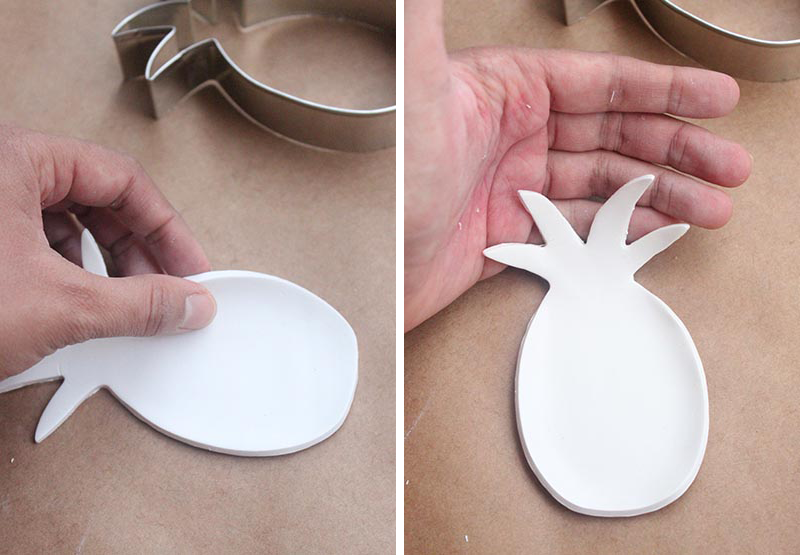 Step Three: Use your index finger and thumb to roll the edges of the pineapple upwards to create a bowl effect. Place on a baking sheet and bake the bowls following the instructions on your clay wrapper.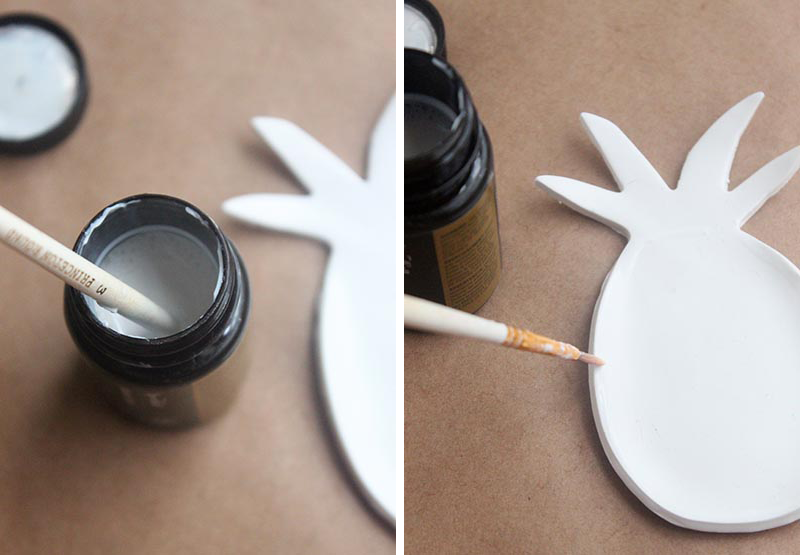 Step Four: We are going to use the gold leaf adhesive to paint a pattern onto the pineapple.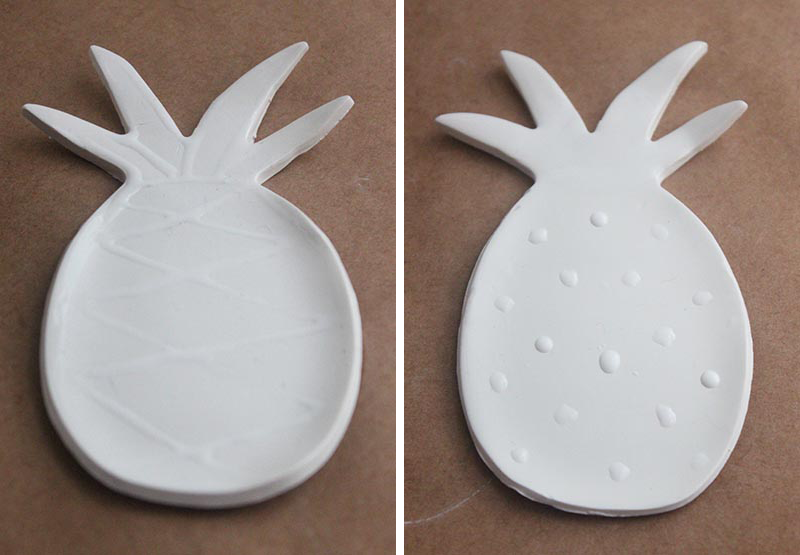 For one, I outlined the entire pineapple and then added a crisscross  pattern. For the second I filled the whole top of the pineapple, then did small polka-dots for the bottom. Allow the adhesive to become tacky, letting it sit for about 30 mins, or as long as your adhesive indicates.
Step Five: Apply the gold leaf to the adhesive pattern on the pineapple. Use a brush (or be impatient like me and use your finger) to get rid of excess gold leaf. It is so fun to see your pattern take shape!
Repeat with the second dish.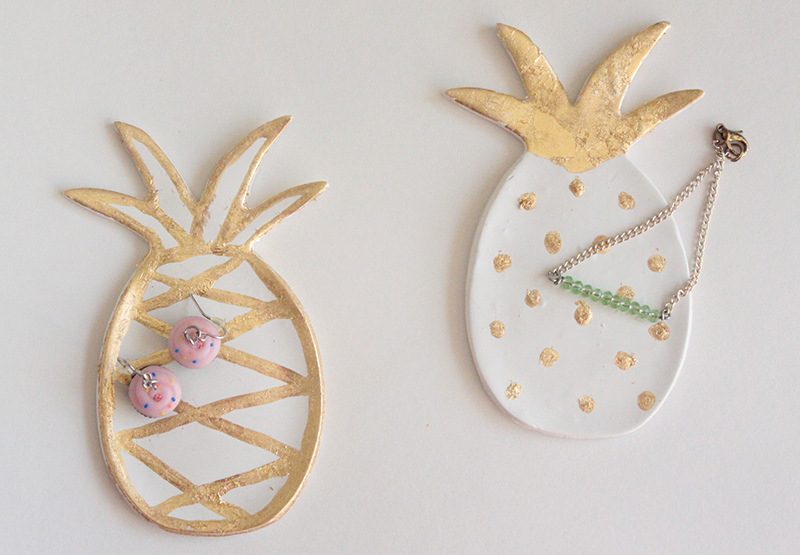 And you're done! Enjoy!!