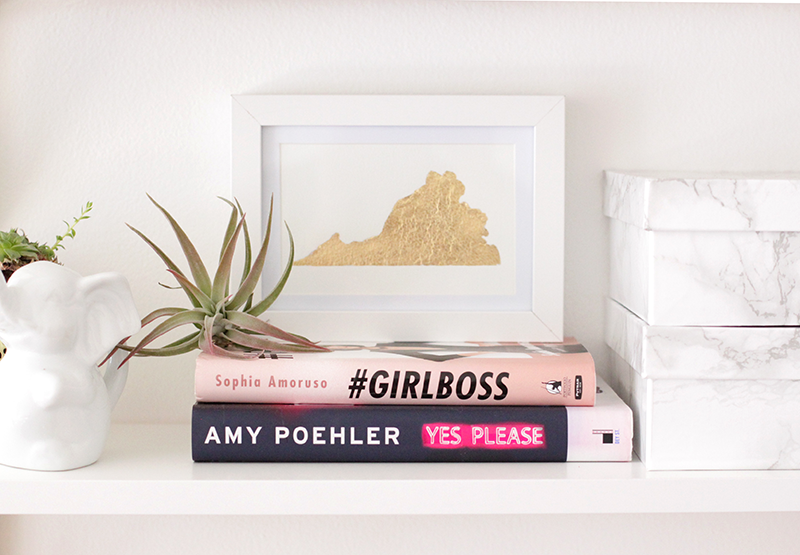 If you follow my blog, you already know I'm in the process of making over my bedroom. I recently installed a few gold bracket shelves after writing this post. I wanted some art to style my shelves and was really inspired by my latest post on gold foil prints. I've seen some state prints online and loved the idea!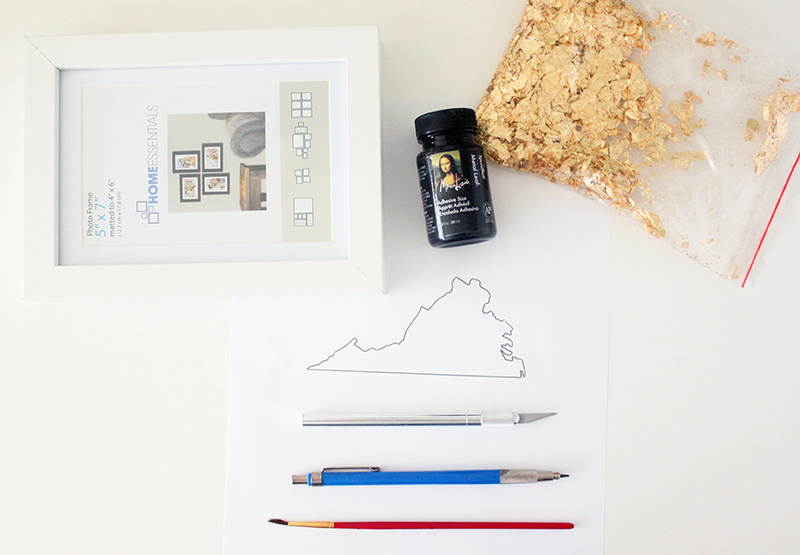 You need:
-Gold Foil and Adhesive
-Paintbrush
-Paper and Pencil
-Xacto Knife
-Frame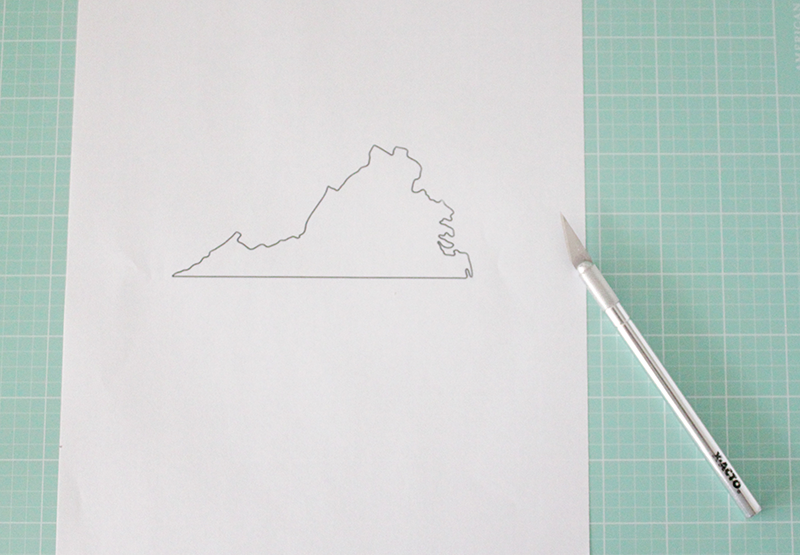 1. Print out a picture of your state sized to fit your frame. (If you have a printer that lets you print on a high weight paper, feel free to skip the next few steps!)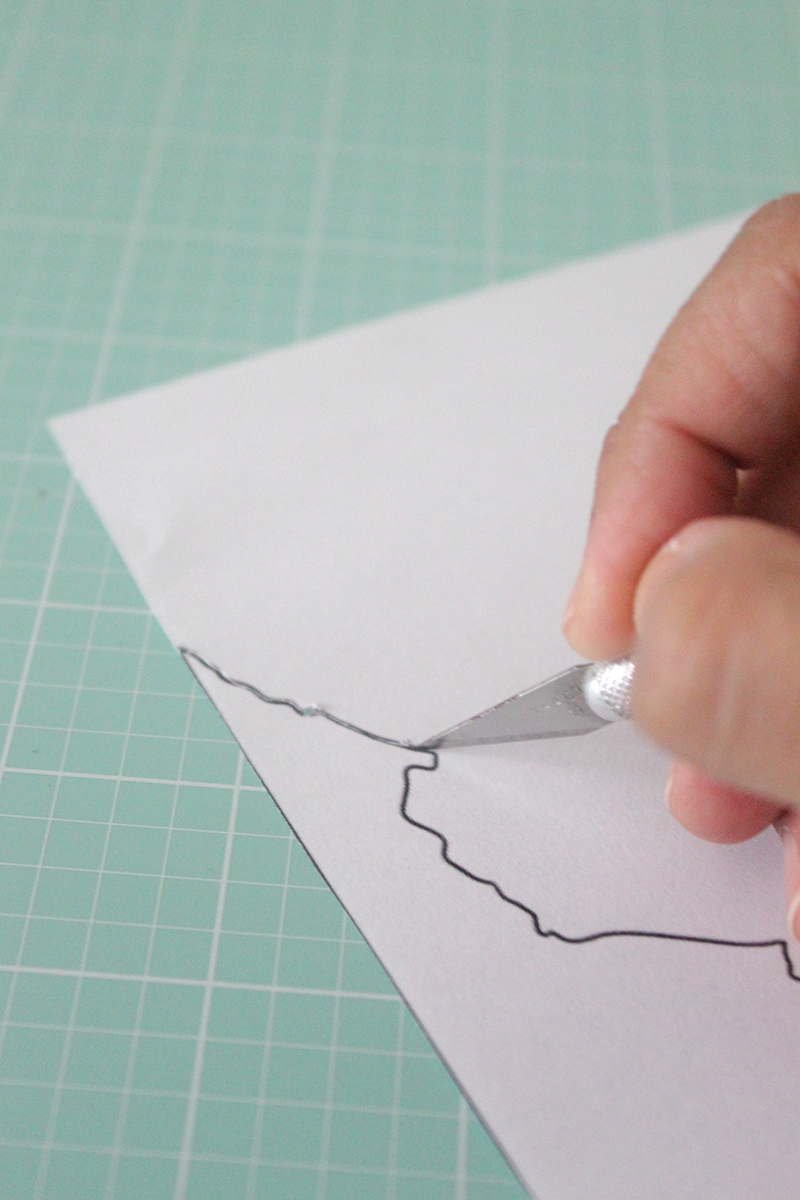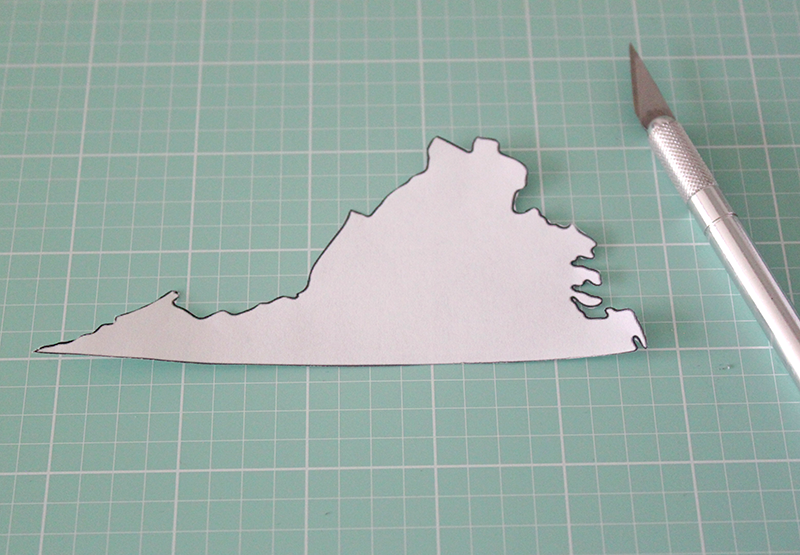 2. Using an Xacto knife, cut out the state.