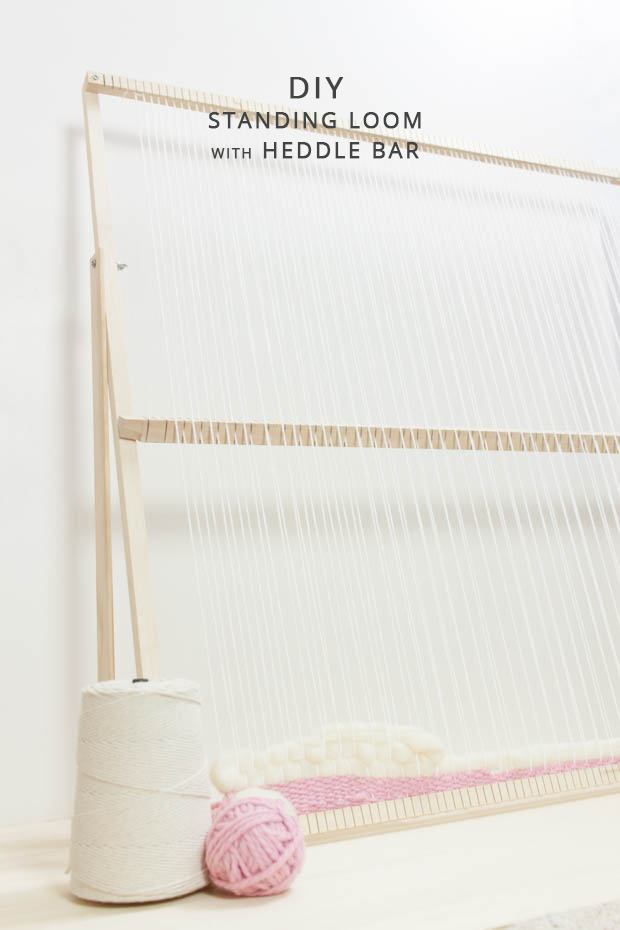 I originally got into weaving when it was just becoming popular again. I bought a starter loom from Meghan Shimek that came with a heddle bar. The heddle bar made weaving so fast and easy. I then made a large weaving loom on my own (with dad's help of course) which was when I realized how tedious weaving actually was. It didn't get a lot of use, but I've been itching to get back to it. I decided to make a new and improved giant loom.
There are a lot of tutorials for looms online. I referenced this one and based it off Shimek's design. There are the more simple ones that just use a picture frame as the loom. Others use nails to hold your warp. I wanted a long lasting good quality one. I chose to cut notched into the wood because I find sometimes my warp continually comes off a nail loom. I also like a standing loom because you can move it anywhere and work comfortably.
I will warn you, this loom is not easy to make. It took me two whole days, and I'm still making adjustments to it. I wanted to use a dremel to cut the notches into the wood but I found the cutters I had were not powerful enough so I had to hand saw it. I'm really happy with how it turned out though. I made a few mistakes which you can now avoid if you want to make one too!