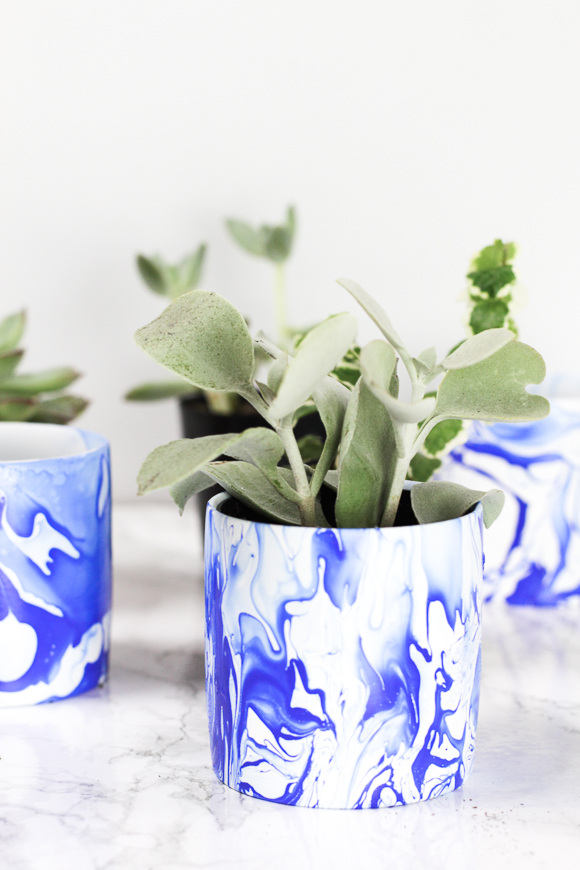 I'm not gonna lie to you guys. This DIY almost didn't happen. I had seen so many tutorials on marbling that I wanted to try it for myself. I figured, how hard could it be? Apparently, it takes a little practice. The images you see are from my SECOND attempt. The first time I marbled these planters they were splotchy and clumpy. It was frustrating to say the least, but I hope my failure will be your success. Keep reading to see how I made these marbled planters with tips on what not to do!
– Mini planters (I bought mine on sale at Marshalls.)
– Dark blue nail polish
– Throw-away plastic container
– Stir stick
– White spray paint (if your planters are not already white)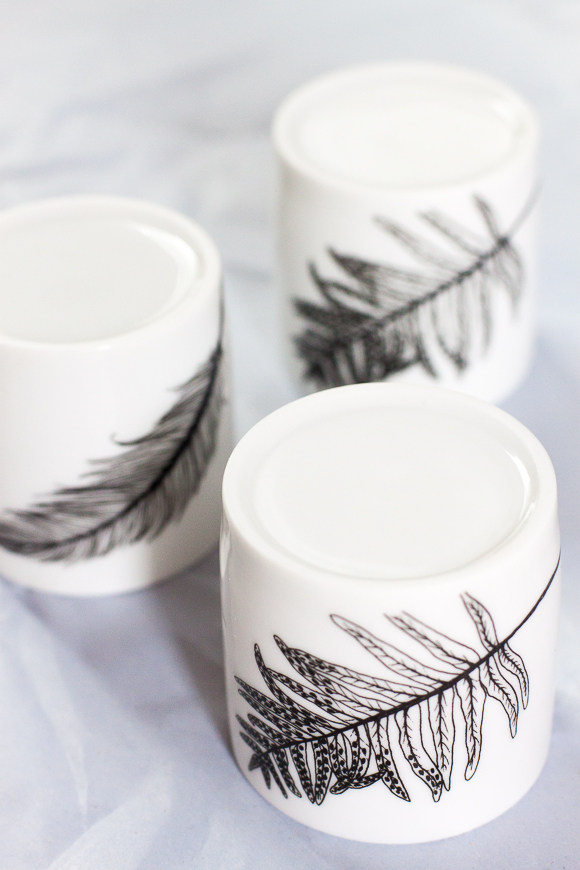 Remove any tags from your planters and make sure they are clean.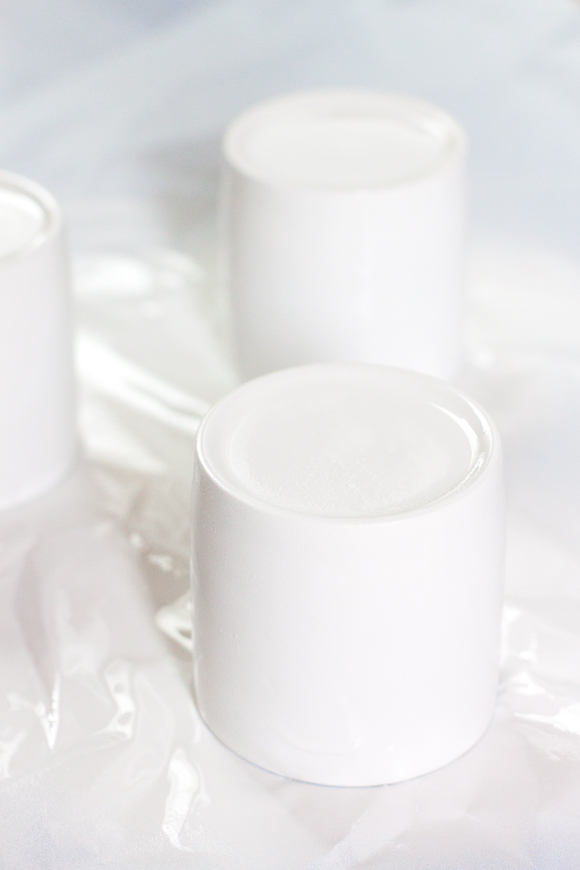 In a well-ventilated area, spray paint your planters and let them dry completely.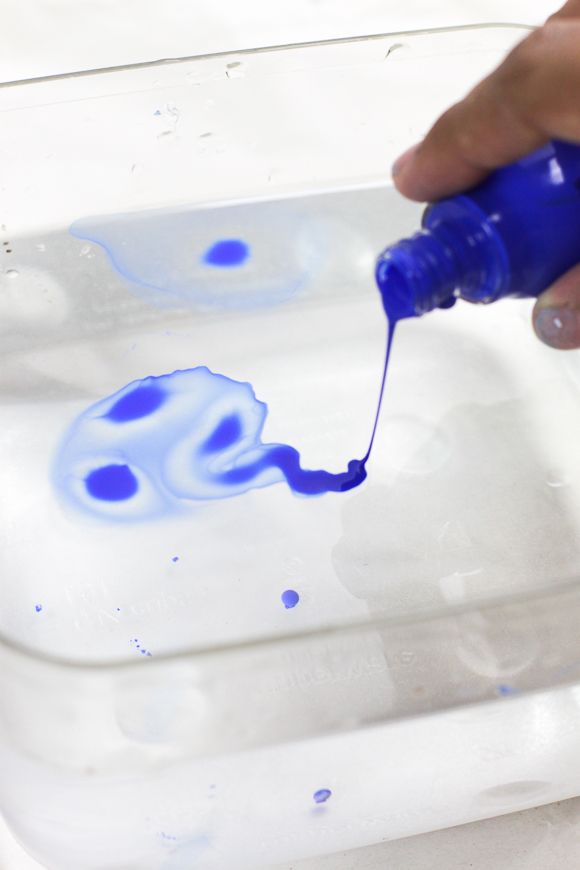 Fill your plastic container with warm water. This is where I failed the first time. I used water that was too cold and the nail polish seized up too quickly so it was impossible to marble. You also don't want it too hot…just a little warmer than room temperature. Then pour in the nail polish close to the surface of the water in a swirling motion.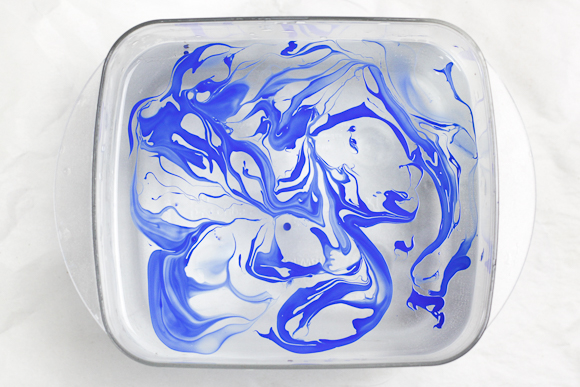 Using your stir stick, swirl the nail polish in the water to create the marbling effect. You will want to break up any large areas of concentrated nail polish if you want a thinner marbling.
I stuck my entire hand into the planter so I could dip the whole planter into the water. (Feel free to wear gloves while doing this.) Also important, change the water in between dips so there is no residual nail polish floating around to muck up your marbling.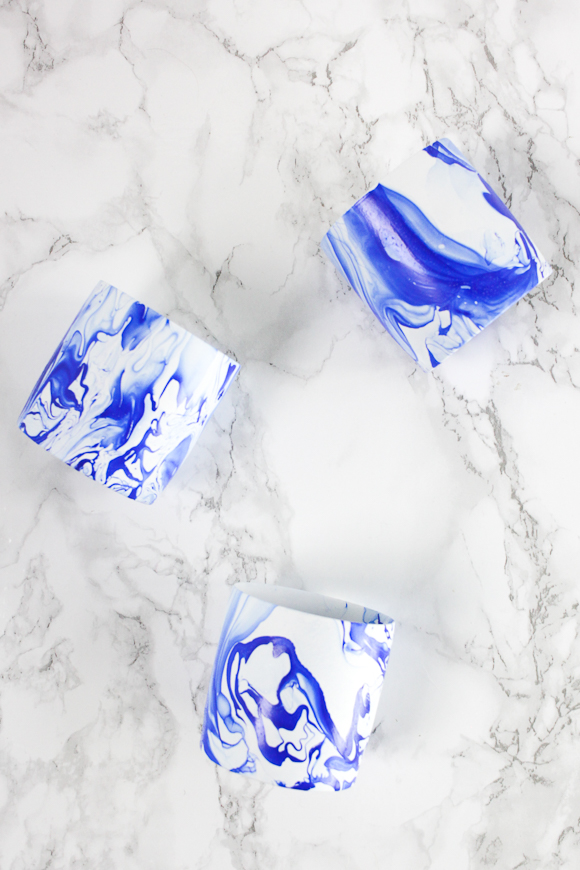 Carefully flip the planter so that the opening is facing down and let them dry completely. And that's it! Simple enough, right?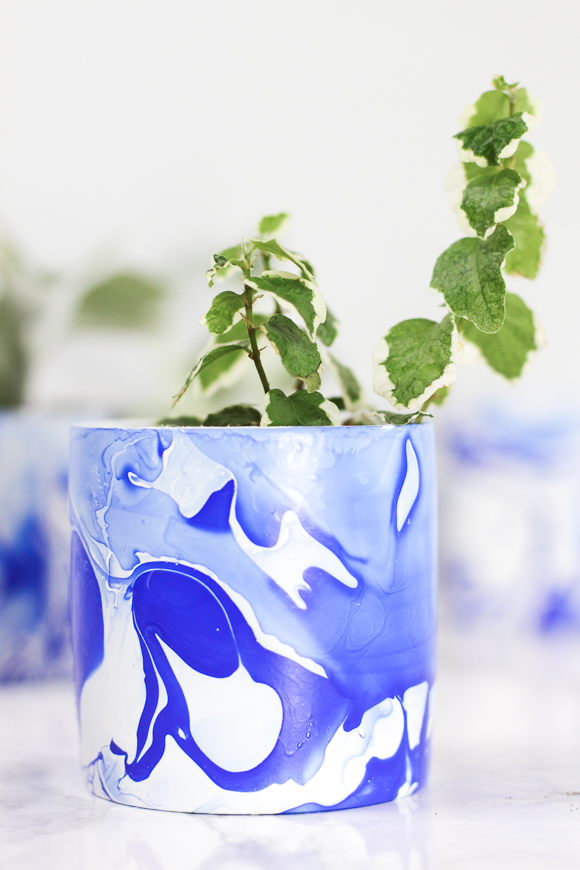 This is the first planter I dipped. You can see the thicker marbling pattern which means I didn't stir the nail polish enough.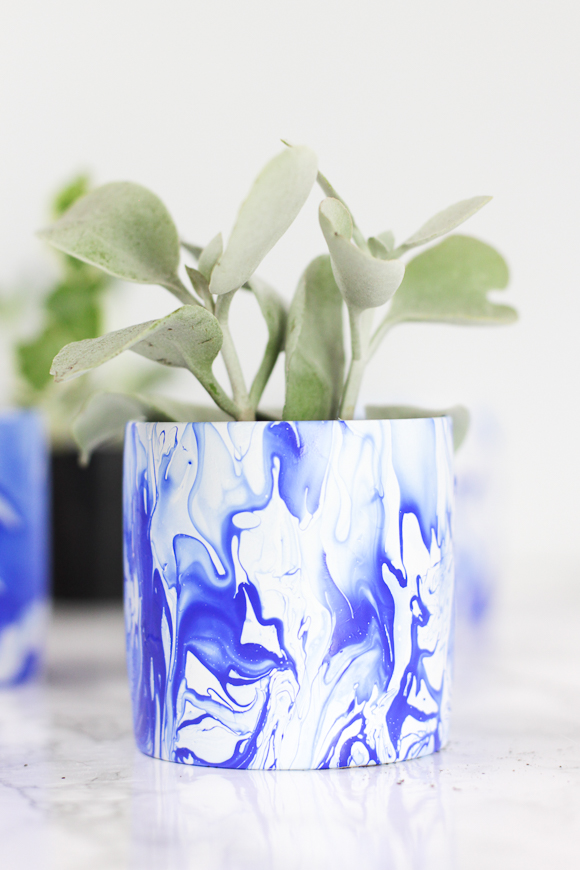 Second attempt! The marbling is noticeably thinner than the first attempt.
Final attempt! Way thinner marbling pattern and probably my favorite one of the three!