It's the best day of the year! The first Friday in June marks National Doughnut Day, aka, the perfect excuse to eat copious amounts of doughnuts. However, if you would prefer to skip the calories and sugar you can still get in on the fun with this DIY Donut Clock. I just hope it doesn't constantly remind me how much I love to eat doughnuts!!!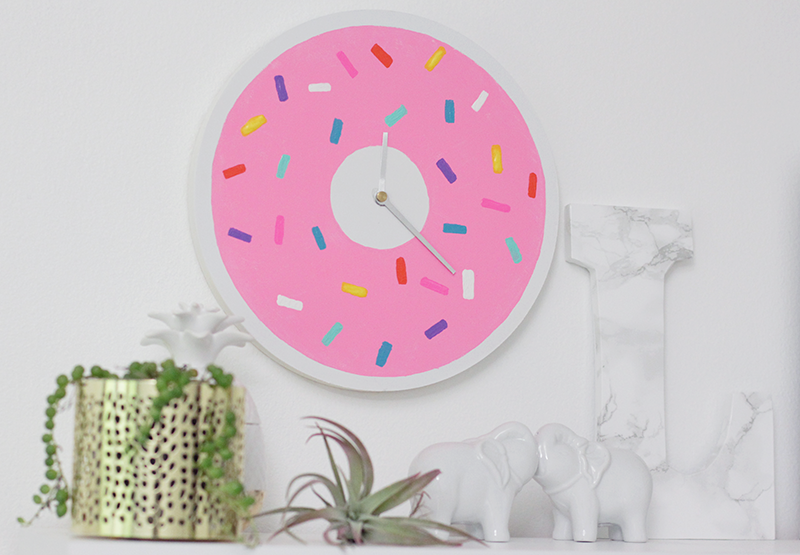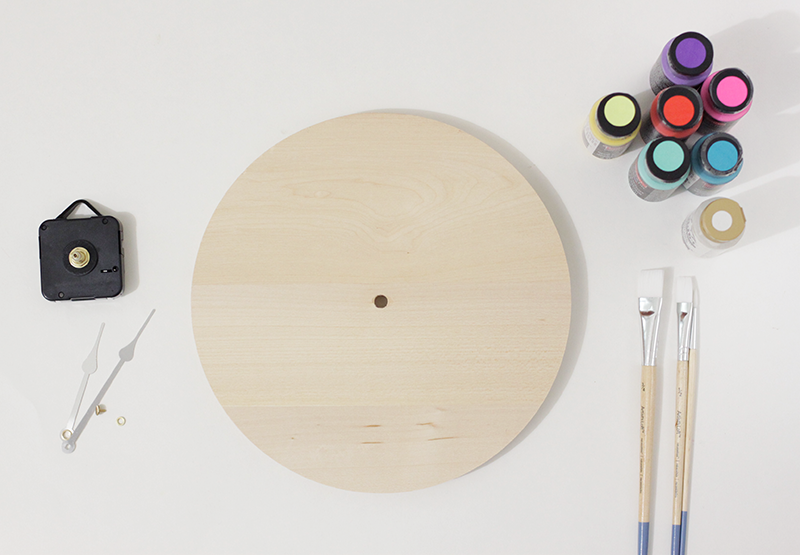 You'll need:
– a clock kit
– wood clock face
– acrylic paint and paintbrushes
– pencil
– circular items for tracing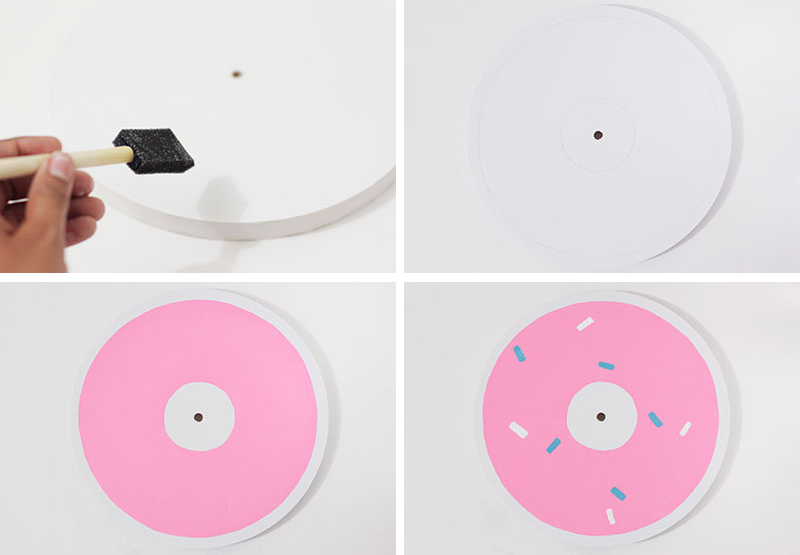 1. Paint clock face white or light tan. Let dry completely.
2. Using something round (I used a small trashcan lid and jar lid) trace a large circle going around the outside of the clock face. Trace a smaller circle towards the center of the clock.
3. Paint the inner circle created by the traced lines and let dry.
4. Using a variety of colors, paint on some sprinkles.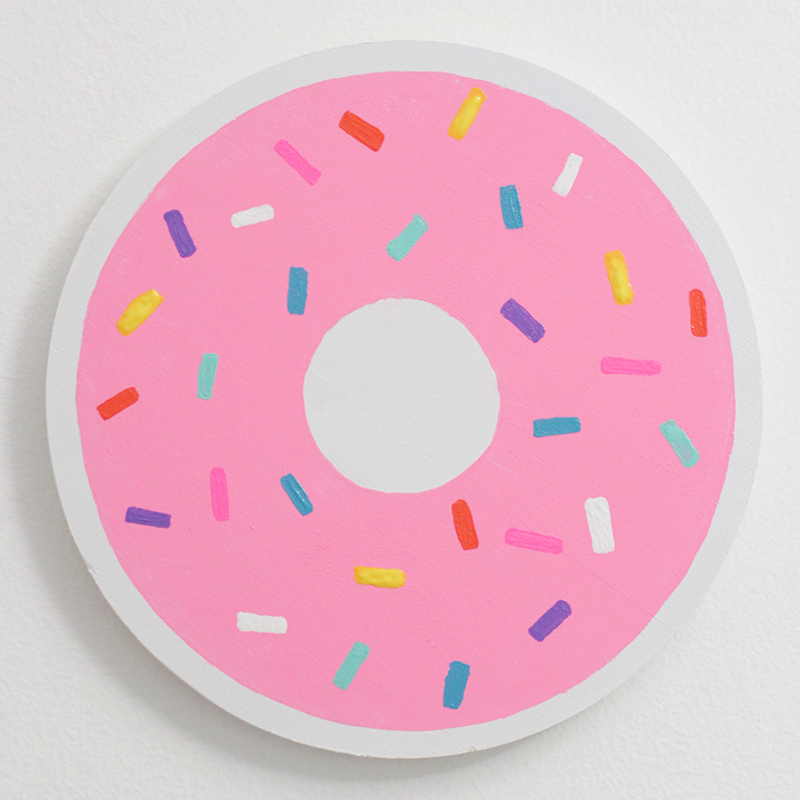 Yay, sprinkles! Next, follow the instructions that came with your clock kit to finish assembling your clock.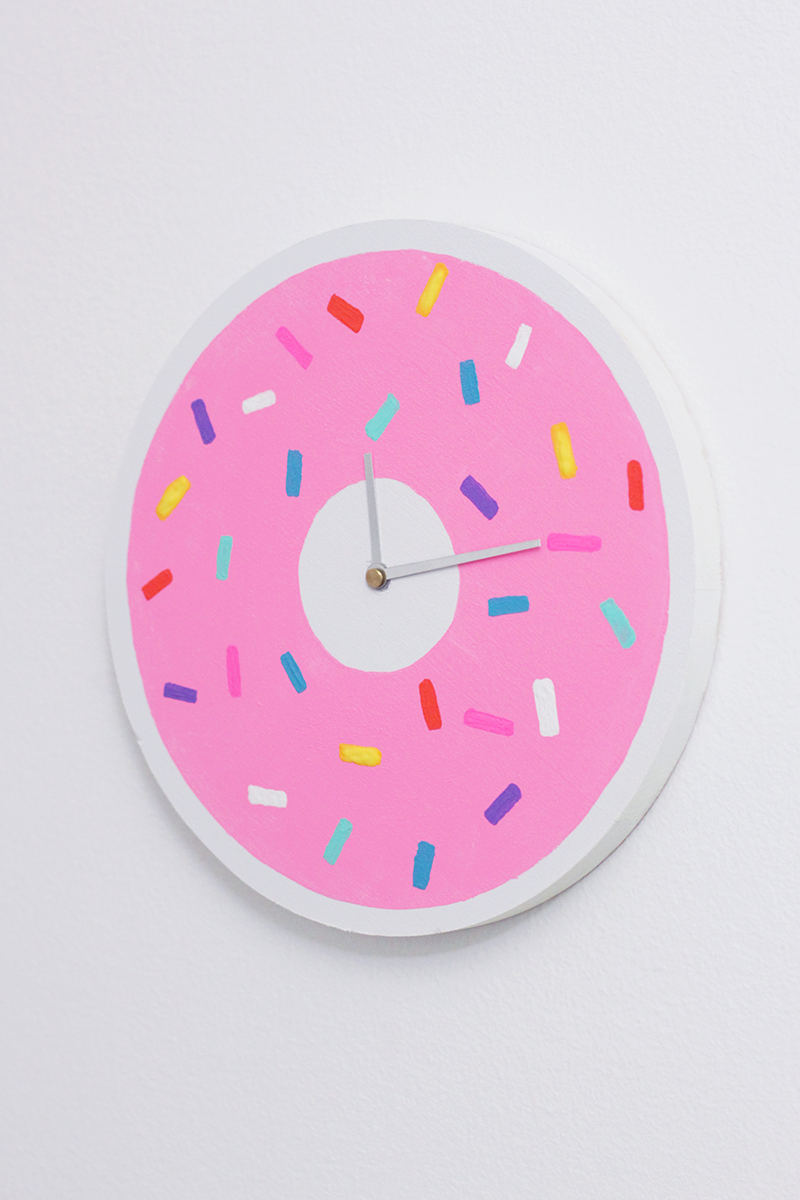 You donut want to pass up this easy DIY!!