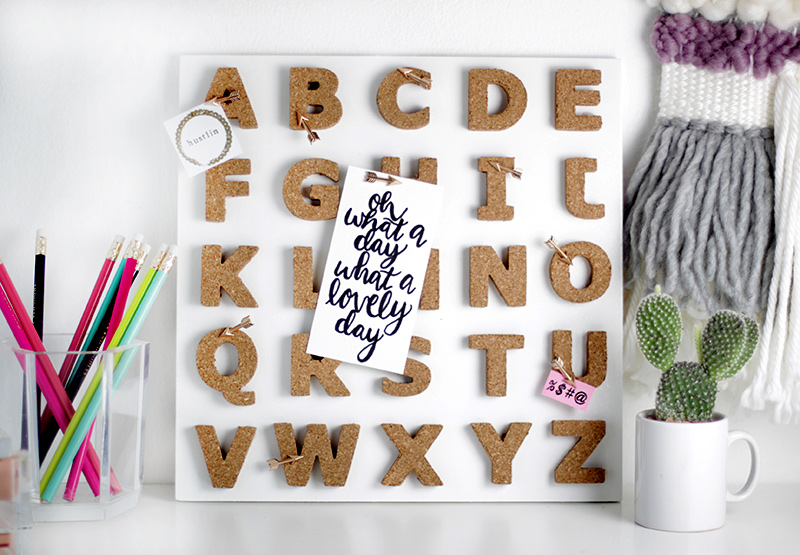 Hello, again! I'm back…and hopefully for good this time. If you're a long time reader of this blog I have to apologize. I haven't felt very motivated or inspired to blog the last couple of months. I don't want to make any promises, but I hope my lack of blog posts is a thing of the past. I really do love blogging!
I figured my first post back should be an easy one. I found these cork letters at Michaels and bought them before I even knew what I wanted to do with them. I loved the idea of making a bulletin type cork board using the letters. Minus waiting for the paint to dry, this project took me all of five minutes. I stuck with white for the background color but I think a bright neon would add a fun pop of color to any room!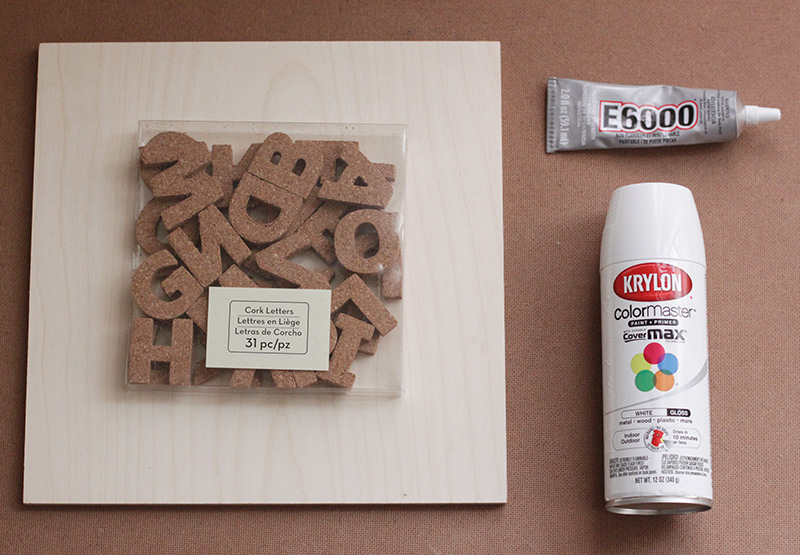 You'll need:
Square Wood Board
Cork Letters
Super Glue
Spray Paint (optional)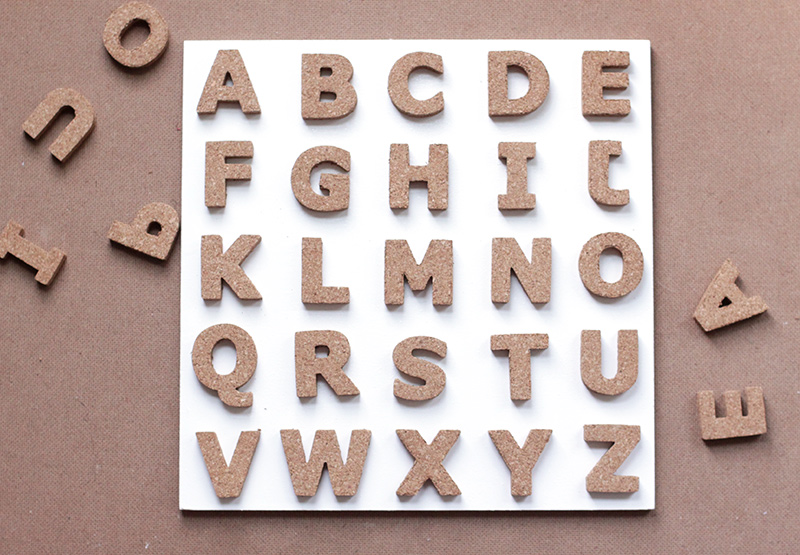 If you want your board a specific color, go ahead and spray paint your wood. Let it dry completely. Once the board is dry, arrange the cork letters. I did 5 rows of 5 (sorry P!)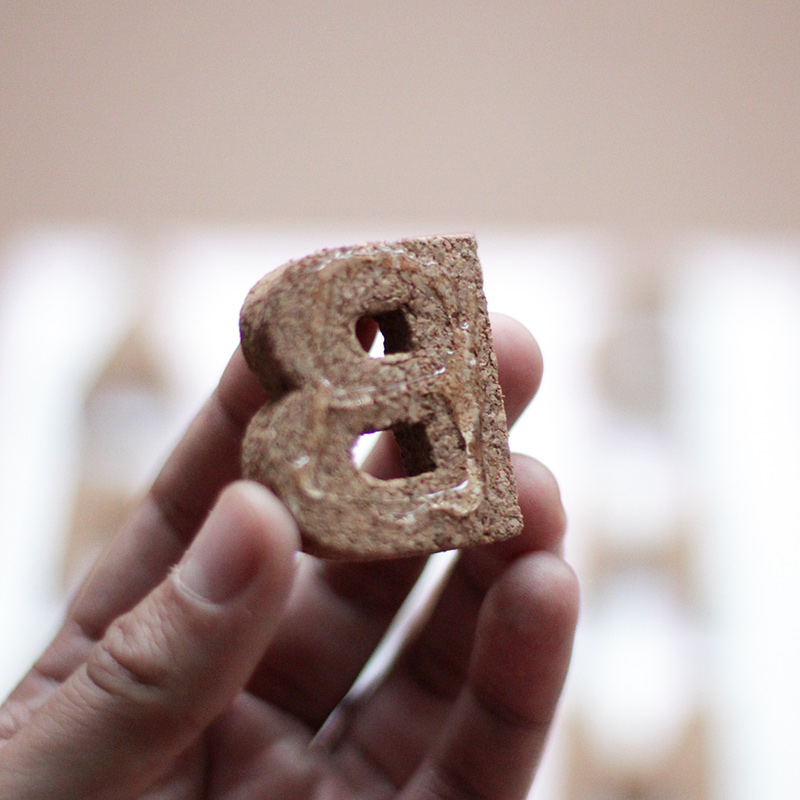 Apply super glue to the back of each letter and attach to the board.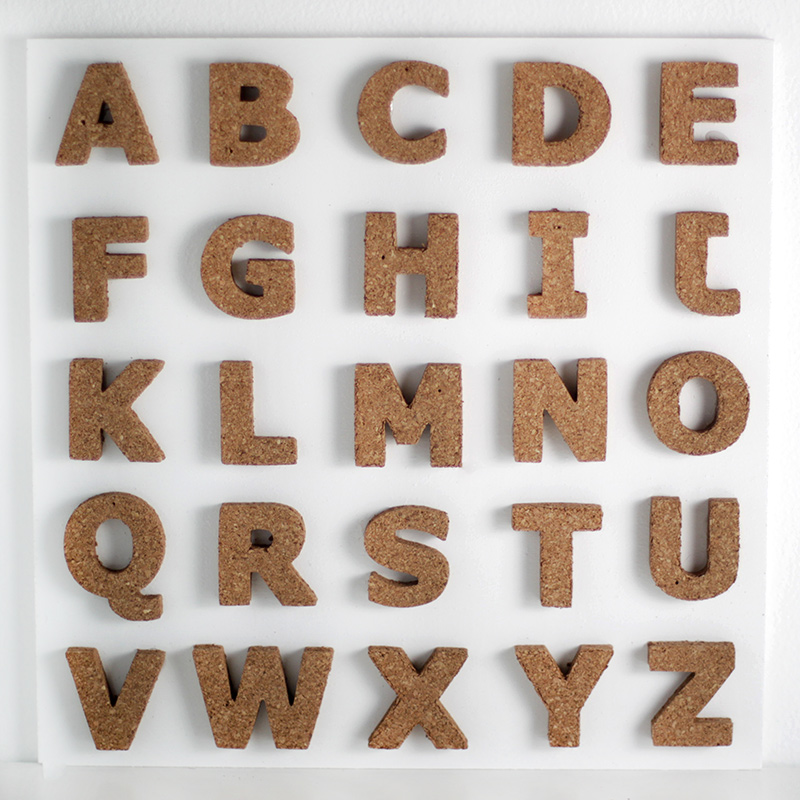 Glue Down all of your letters and let them dry. That's it! It seriously could not get any easier!!