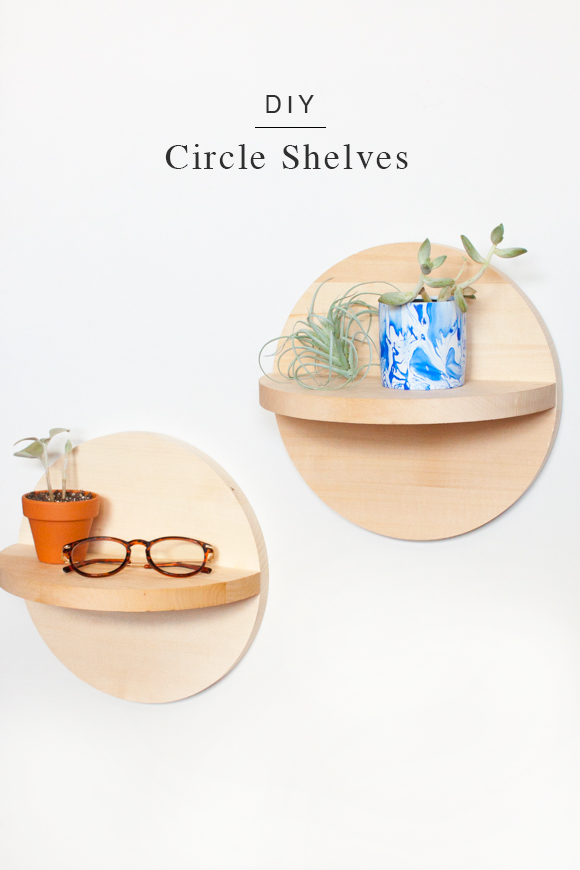 Oh, Hey…I'm back!
In typical fashion I bought the wood for this project weeks ago and just got around to making it. Blogging is hard work, guys.
I originally saw these shelves at Urban Outfitters and fell in love with them, but there was no way I was paying 40 bucks for one shelf. I will admit, it was difficult sourcing the wooden circles for this project. The ones I found were either too thin, or too expensive. I had used one of these clock faces to make my Donut Clock and remembered that it was the perfect size and thickness. I figured since the middle of the circle would have the shelf piece, the hole in the middle didn't really matter.
I love how these shelves turned out! They are a great way to display all those little trinkets.
Read More →