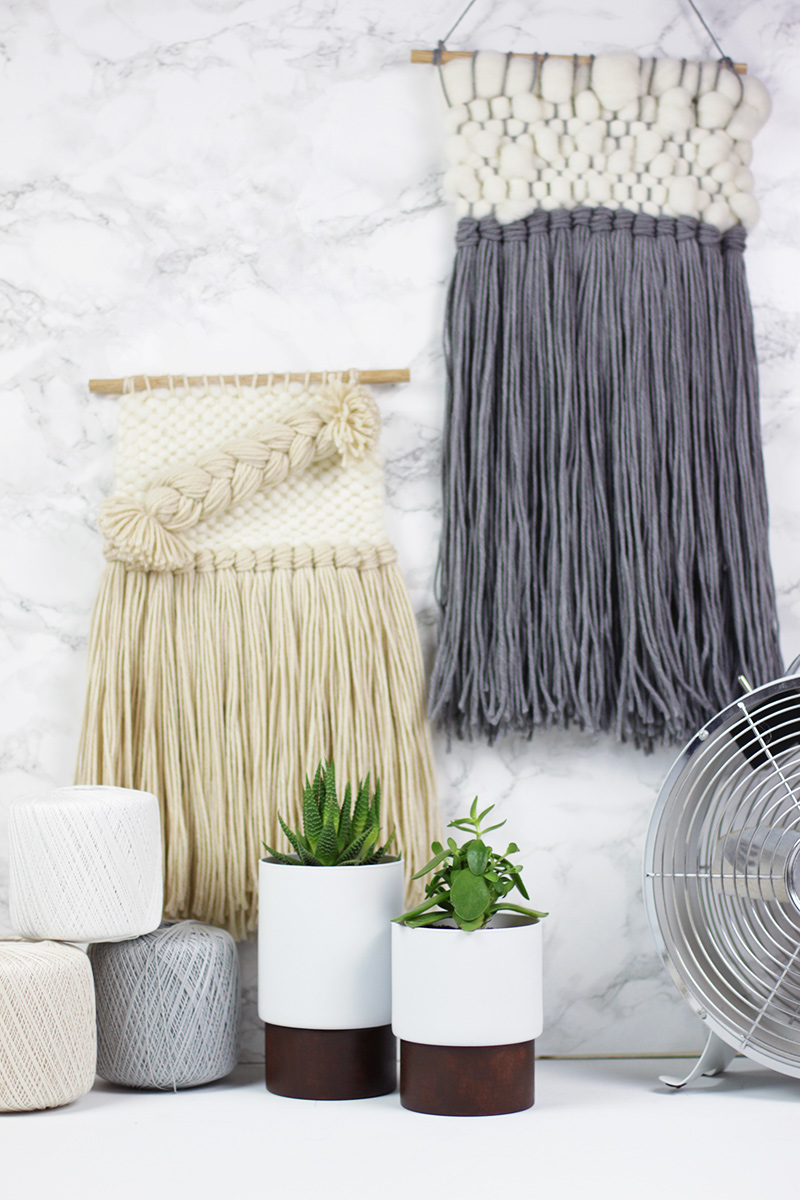 I'm not sure if I've even mentioned this on here before, but I studied Landscape Architecture in college. I've always had a love of all things plants and design. Anytime I can find a way to combine the two, I'm happy.
I've had the idea for this DIY for a couple weeks now, but had the hardest time finding the perfect piece of wood for the bottom. I visited craft stores, home improvement stores, and even shopping malls in the hopes of finding the perfect piece. I needed something tall enough to make a statement as a base for the glass container, and thick enough to hold the weight of the plant. Finally, I decided to buy these wood bangles on Amazon, and stain them to the shade I wanted. They ended up working perfectly with the containers I bought at Michaels. It was also my first time using this gel stain but the result is an elegant shade of walnut.
Materials
Glass Containers, Wood Bangles
, Spray Paint, Super Glue, Gel Stain
, Foam Brush
Instructions
Begin by spray painting your glass containers in the color of your choice. You could also leave them clear for a fun terrarium feel. I focused mainly on the sides since we will be gluing the bangles to the bottom. Let dry about 15 minutes, then turn over and make sure to cover the rim of the container. Let spray paint dry completely.
Apply the gel stain to the wood bangle. Take your time with this. I wanted a rich dark walnut color and ended up having to do three coats. Luckily, the stain dries fairly quickly so I didn't have to wait long to apply the next coat. Go as light or as dark as you want your wood piece. Wipe away any excess stain with a paper towel for an even coating.
Apply super glue all around the edge of the bangle. Center it along the bottom of the glass container. Let the planters dry upside down.
Transfer your plants to their new home!