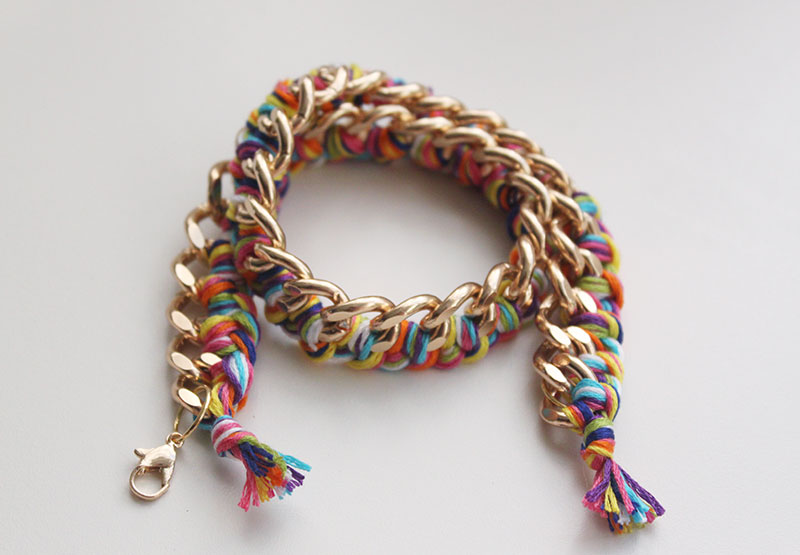 Lately, I've been all about quick and easy DIYs with a big impact. I've seen the braided chain bracelet on other sites, and wanted to add my own spin. Naturally, that resulted in using every bright color of embroidery thread I loved at Hobby Lobby (oh, how I miss you). In the spirit of going big, I chose to leave the chain long so I could wrap it around my wrist twice! *Bonus: It also works as a choker! Inspired by this necklace!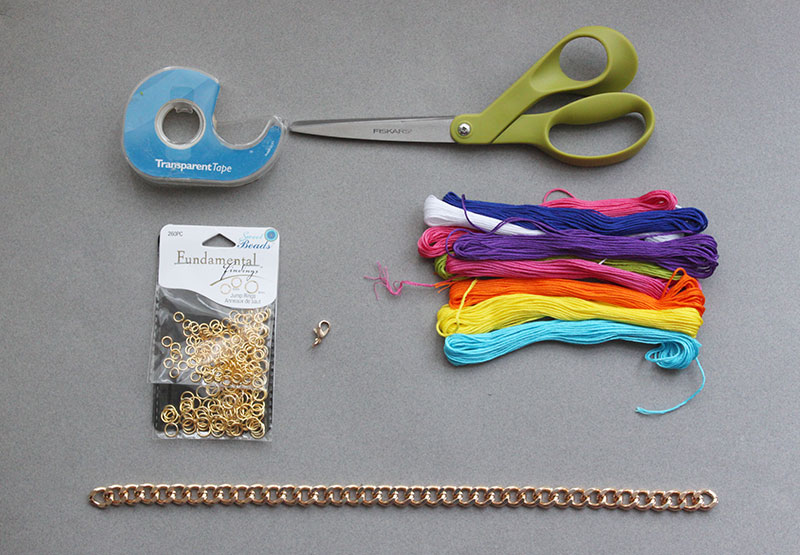 Materials:
– Embroidery Thread (I used a total of 9 different colors)
– 14″ Chain (long enough to wrap around your wrist twice)
– Jump Rings
– Jewelry Fastener
– Tape
– Scissors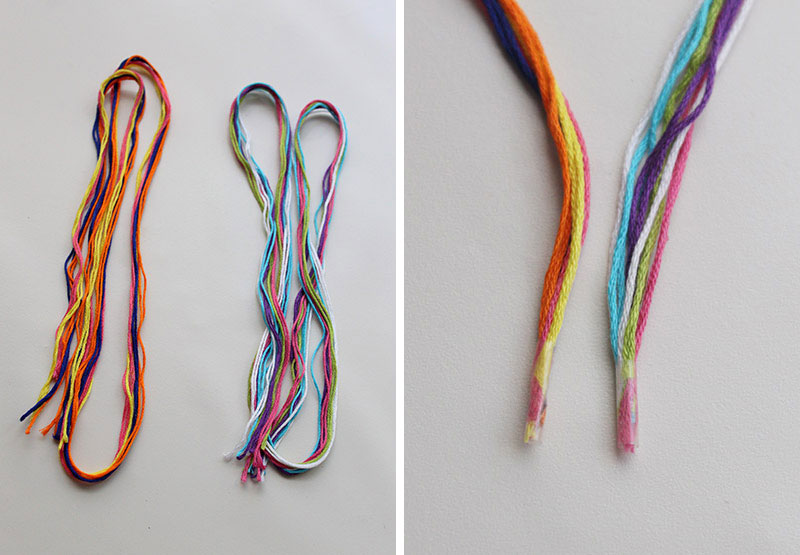 1. Cut your thread in 36″ long pieces. (Double the length of the chain and extra for knots.) Separate into two color groups. Tape one end of each group to make it easier to loop through the chain.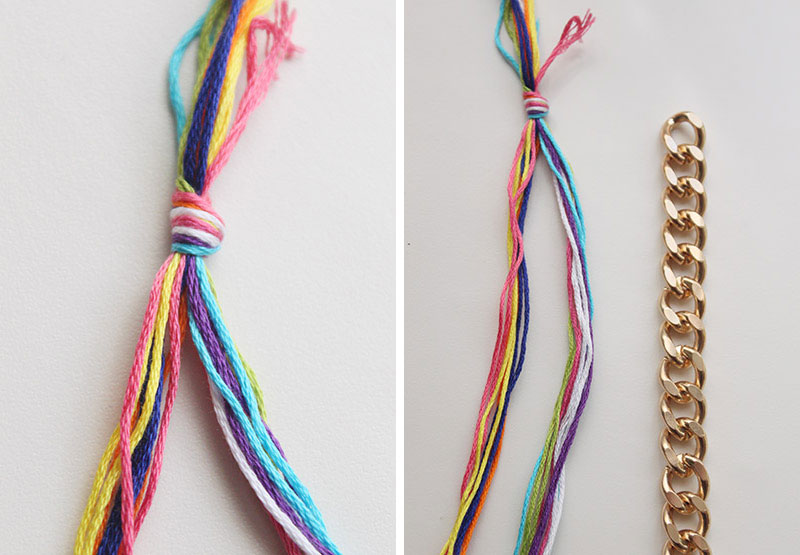 2. Knot the opposite ends of the thread. Place the knotted end next to one end of chain.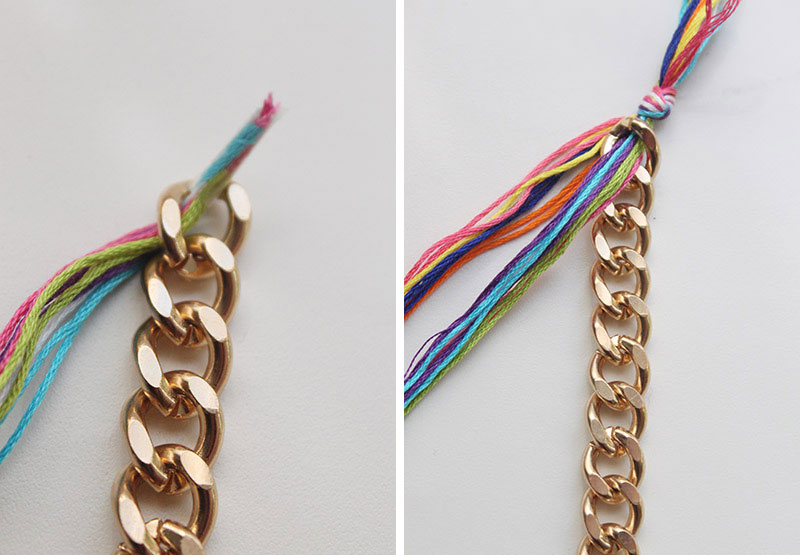 3. Loop the end of one of the color groups under the chain and pull through the top back to the left side.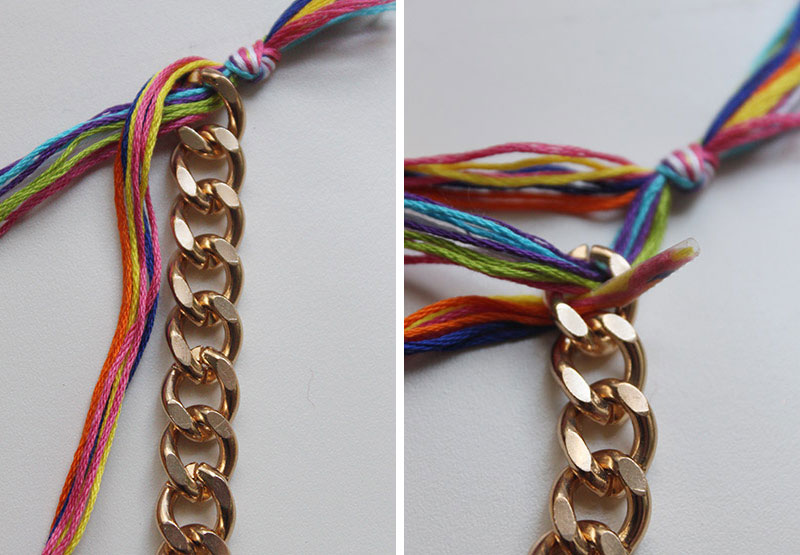 4. Lay the second color group over the first. Pull the second group from under the same first link, through to the top left.
5. Repeat the steps moving onto the second link in the chain. Place the first color group over the second. Loop it from under the second chain over to the top left.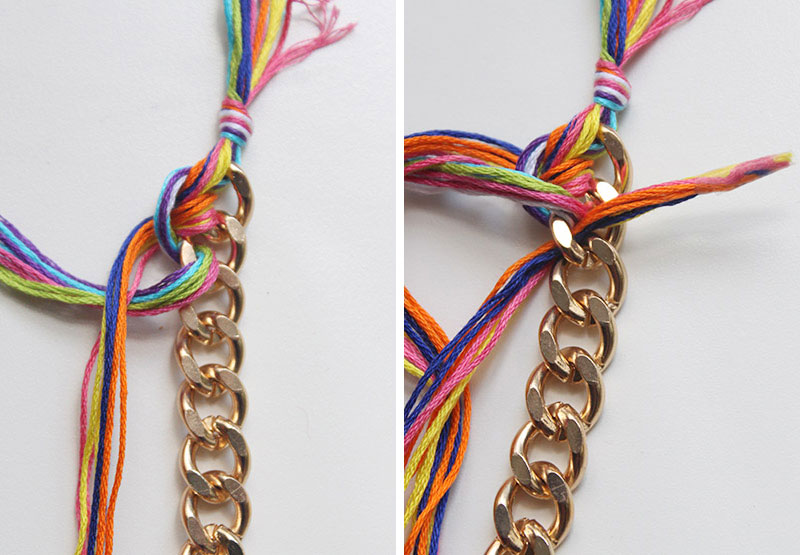 6. Lay the second color over the first. Loop the second color from under the same, second chain, and over to the top left.
7. Keep braiding until you reach the end of the chain.
8. Knot the end of the chain. Cut the ends of the knots to create a neater look.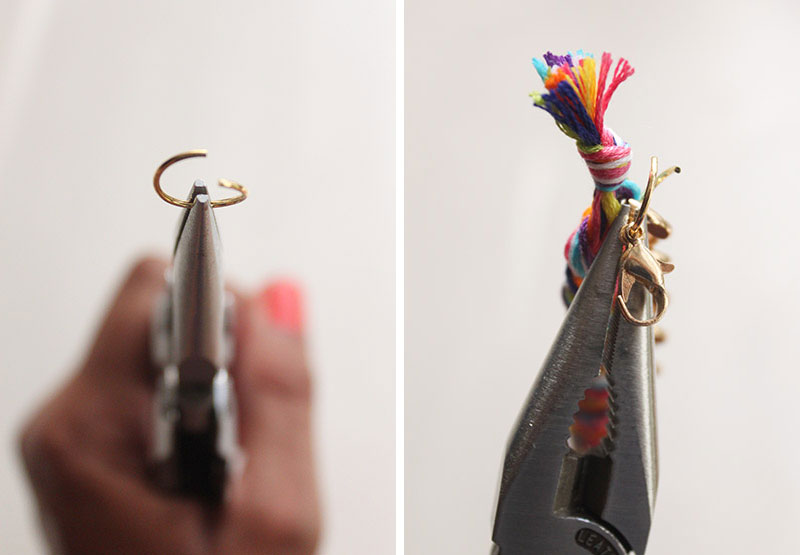 9. Add a large jump ring to one end of the bracelet. On the other end, add a jump ring and fastener.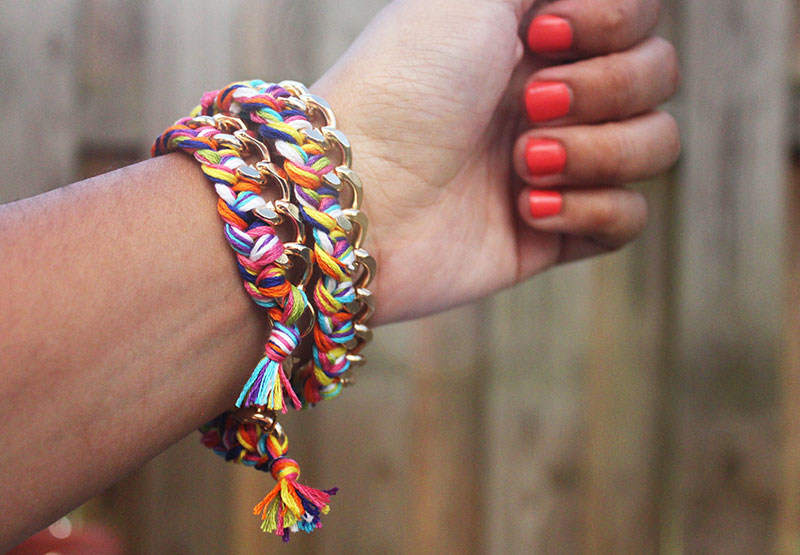 So colorful!