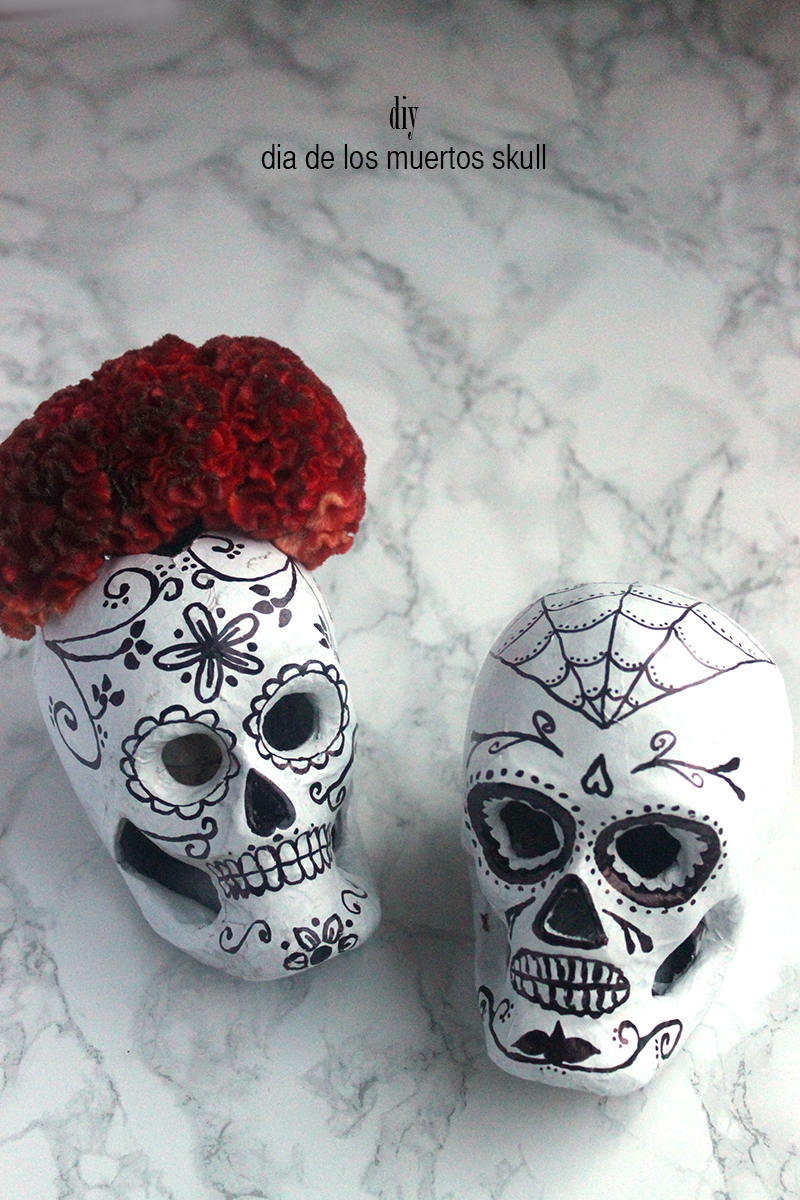 Dia de los Muertos (And Halloween!) is right around the corner. Last year I made these colorful skulls using glue and glitter. This year, I thought I'd keep it simple (and lazy) by sticking to a black and white color scheme and utilizing a sharpie marker. My best friend, and event designer/florist had some leftover coxcomb and offered it to me for whatever DIY I could think up. Since coxcomb slightly resembles a brain, I thought it would be fun to turn my skull into a vase!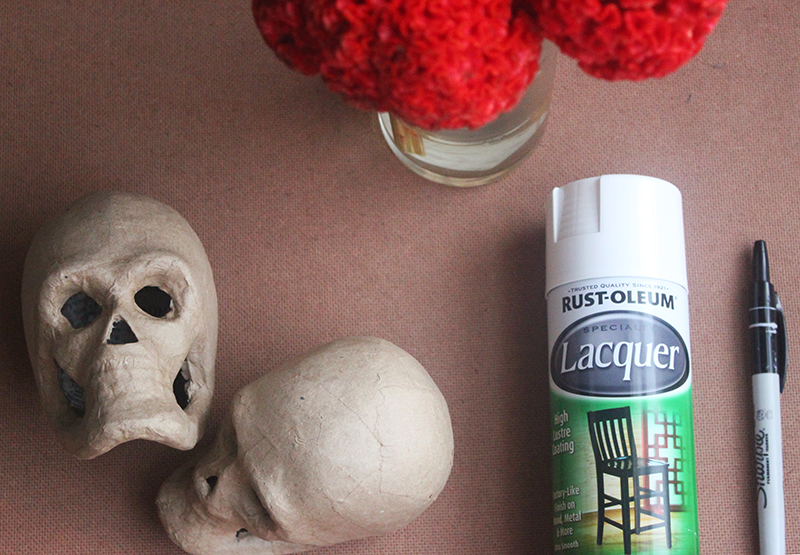 Materials:
– Paper Mache Skulls (bought at Michaels)
– White Spray Paint
– Black Sharpie Marker
– Tea Light Holder
– Scissors
– Coxcomb
1. Spray paint your skulls white in a well ventilated area. Let them dry completely.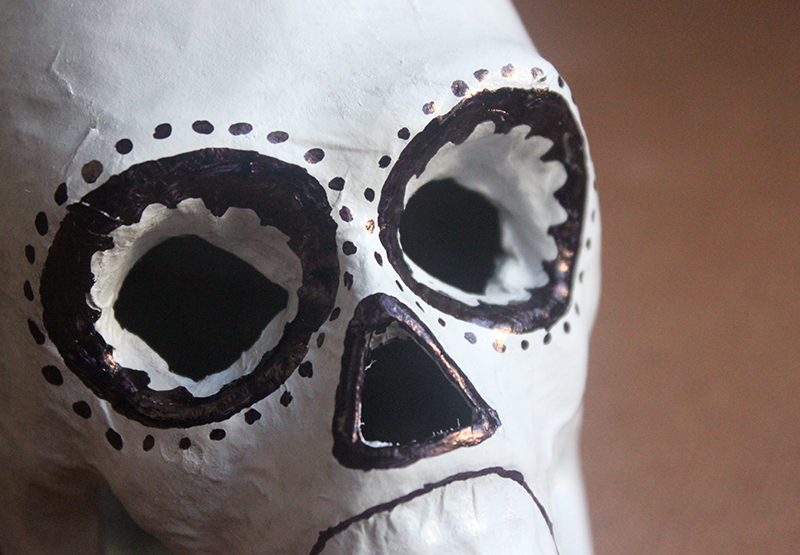 2. Look up Dia de Los Muertos skulls for design inspiration. Use the sharpie to start drawing out your design.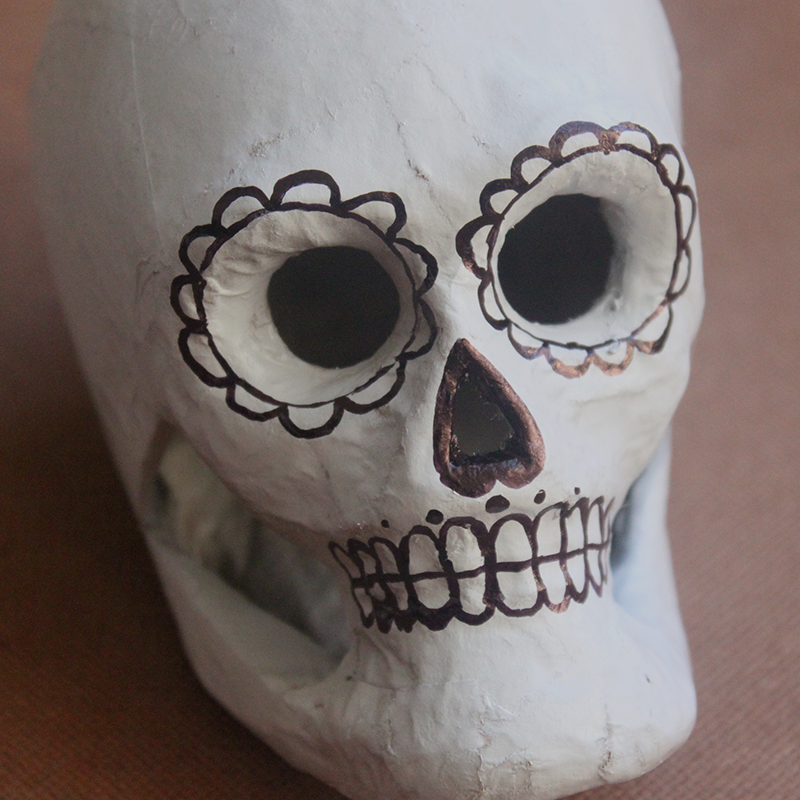 Draw a different design on the second skull.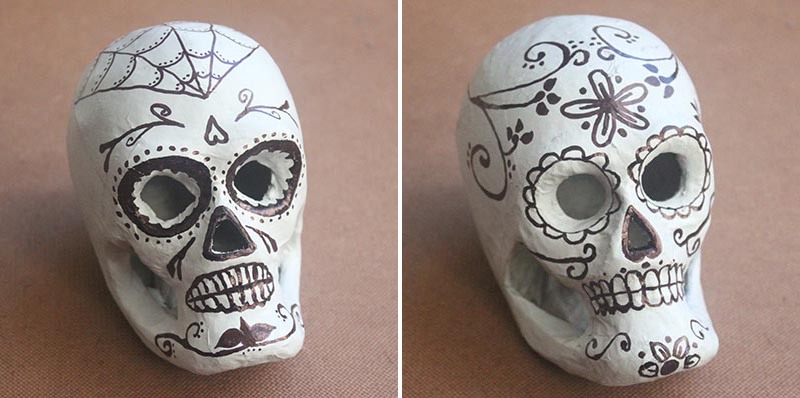 They look great as is so you can always stop at this step. I wanted to test my vase theory though!
3. To make the skull into a vase, use a pair of scissors to make a small hole at the top of the skull. Twist the scissors to enlarge the hole. Then carefully cut off pieces of the skull until the hole is large enough for the small vase. Insert the vase and fill with water.