Today's featured tutorial is of a spike necklace. I saw the spiked beads in AC Moore and knew they would be perfect to recreate the popular look. They came in two sizes which gives the necklace more variety. Once you've gathered all of your supplies, this DIY is fast and easy!
What you'll need:
-Spike Beads (purchased at AC Moore)
– Jump Rings
– Gold Chain Necklace
– Pliers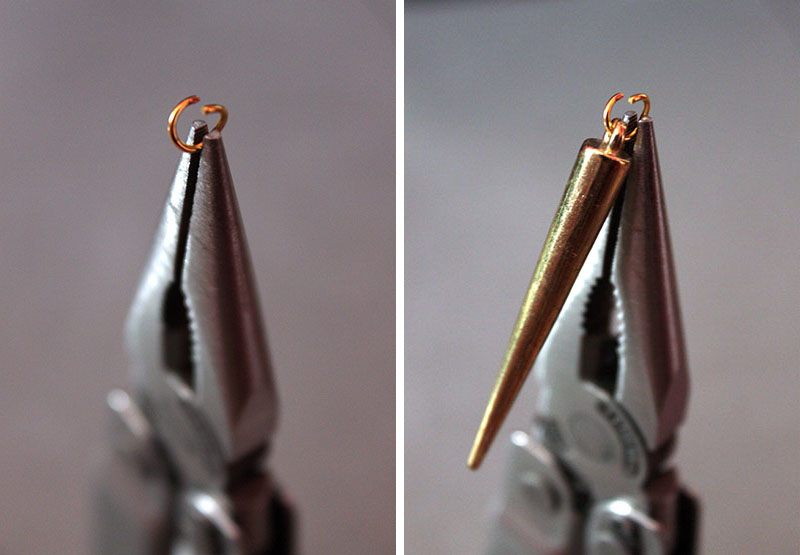 Start by opening a jump ring. Hook one of the large spike beads into the ring.
In the centermost area of the chain, attach the first spike bead. Measure how far you want your beads to be spaced. I spaced mine 4 loops apart, but this number will depend on the size of your chain. Attach one of the smaller spikes.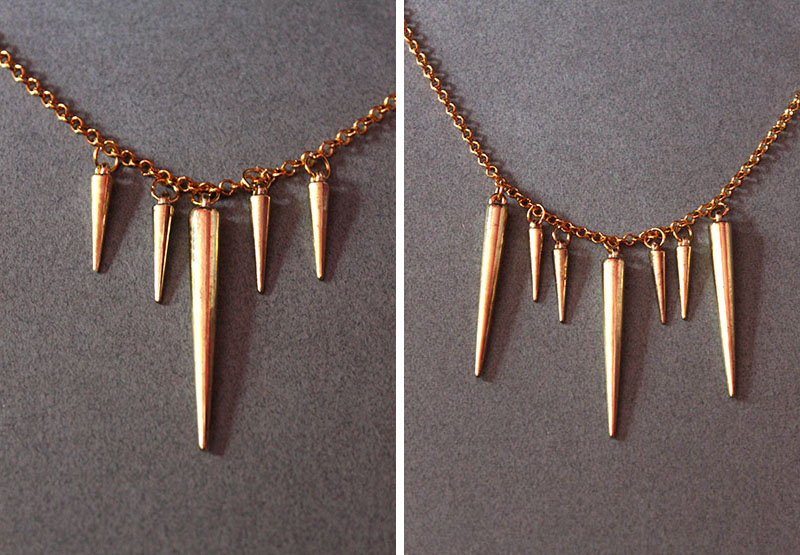 Continue adding the spikes to your chain. I followed a pattern of 1 big spike, followed by 2 smaller spikes.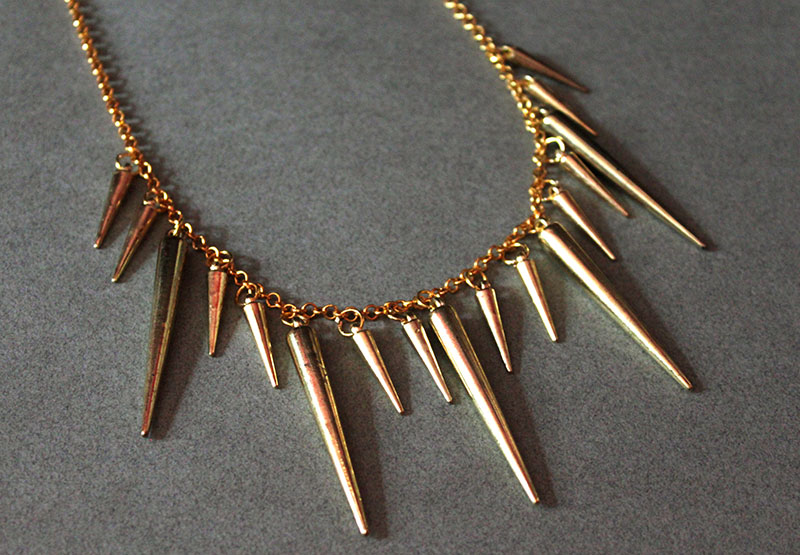 Continue until your necklace is completed.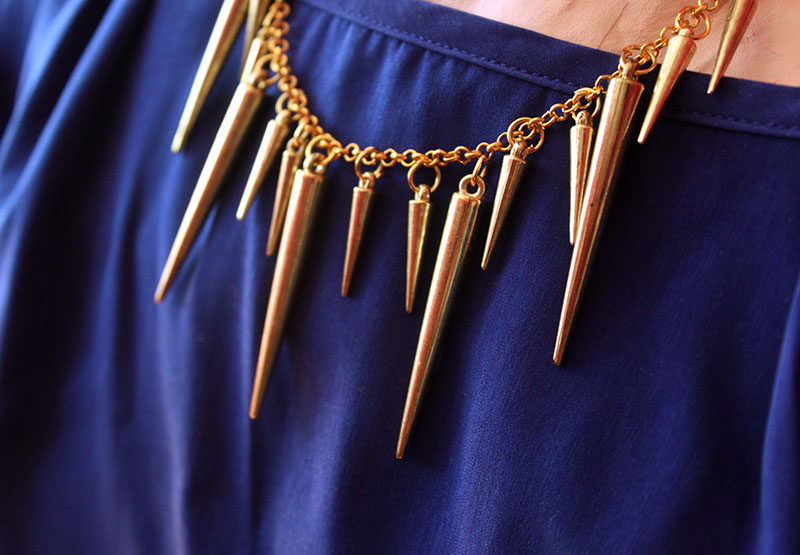 And you're done! Fast, easy and chic!