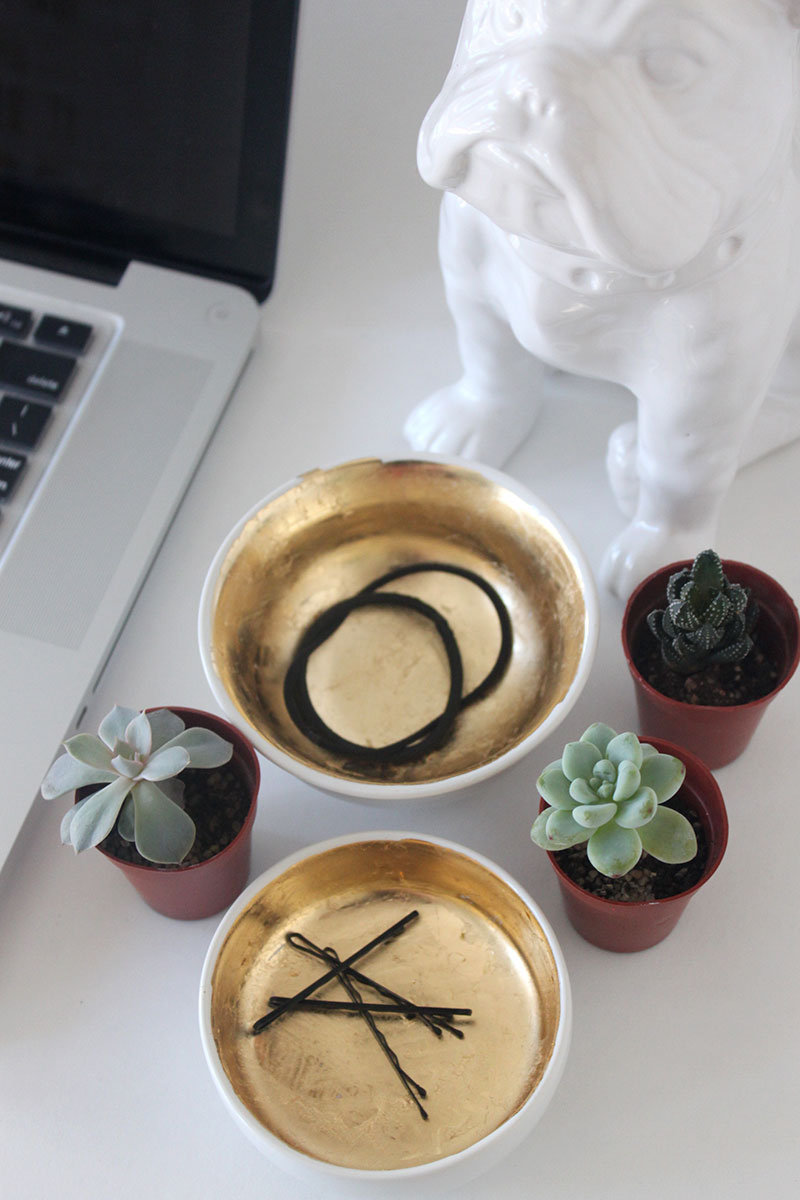 I had recently come across this image on Pinterest and instantly fell in love. I'm currently obsessed with all things gold, so I immediately got started on replicating these gold lined bowls. I found two different sized small bowls at Target that would be perfect for this project. I decided on using gold leaf instead of spray paint for a different effect and texture. This was my first time using gold leaf but it definitely won't be the last…this stuff is amazing! I am so happy with the final result!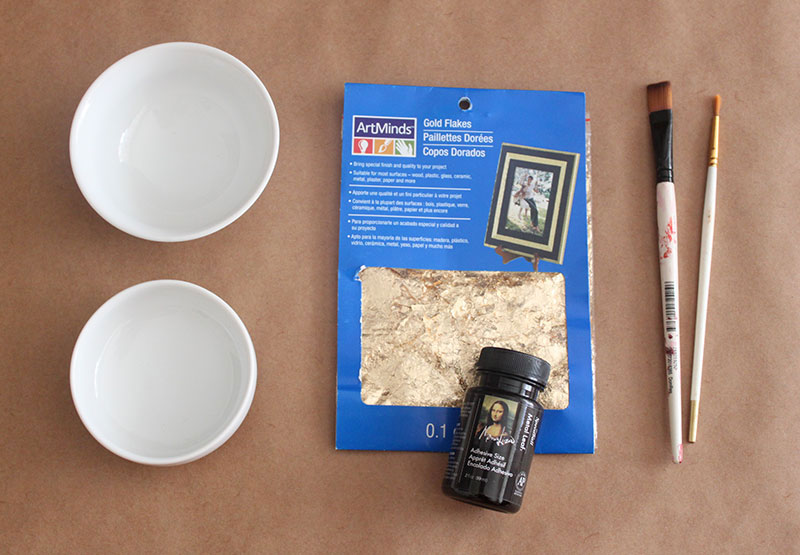 You'll need:
– Small bowls
– Gold Leaf
– Gold Leaf Adhesive
– Two paintbrushes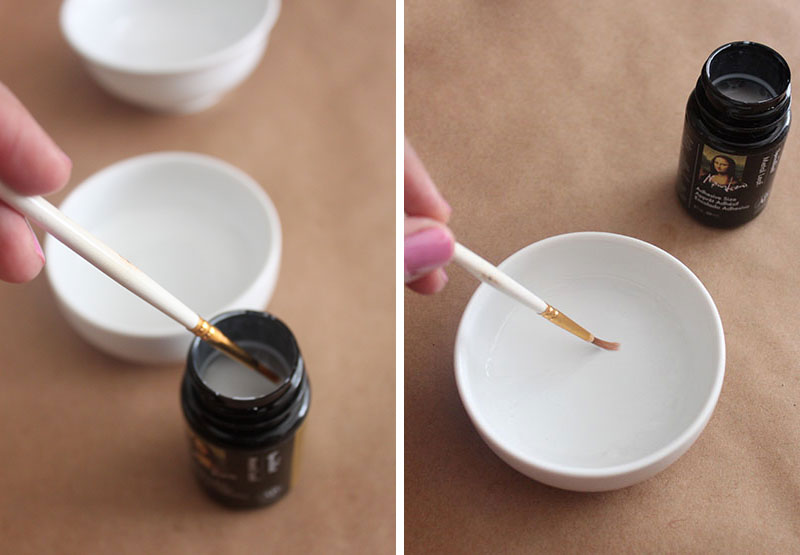 1. Clean your bowls before starting. Follow the instructions for the gold leaf adhesive. I painted a layer of adhesive onto the inside of the bowls, making sure there were no drips. Wait 30 minutes for the adhesive to become tacky.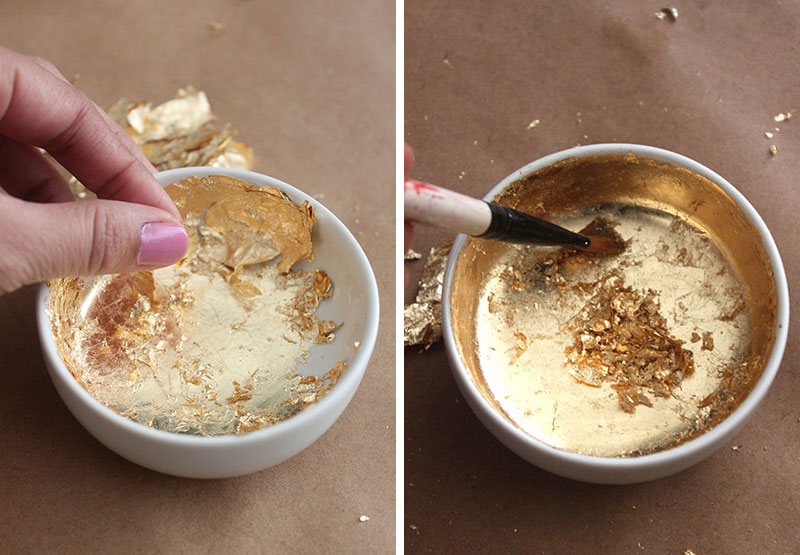 2. Begin adding the gold leaf! Initially I used my fingers to gently press the gold leaf in place, though this did make my fingers sticky so I switched to the paintbrush. I let the gold leaf sit for another 20 minutes before using the paintbrush to brush away the excess gold leaf. Watching the gold leaf become smooth was the most satisfying part!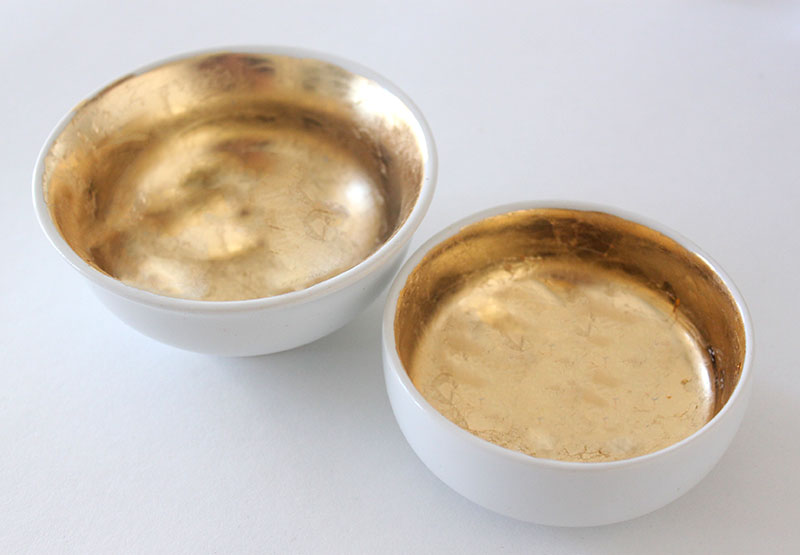 And you're done!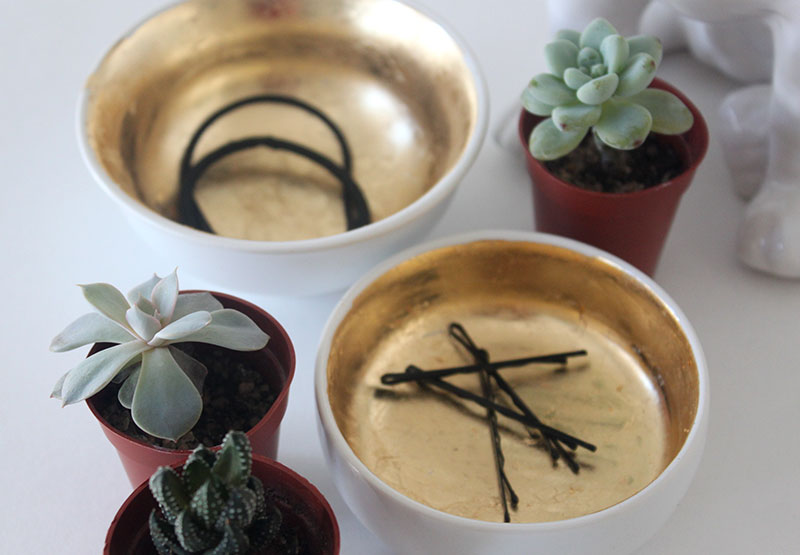 I use mine to store hair ties and bobby-pins. Hopefully this will prevent me from losing them as much! Enjoy!!