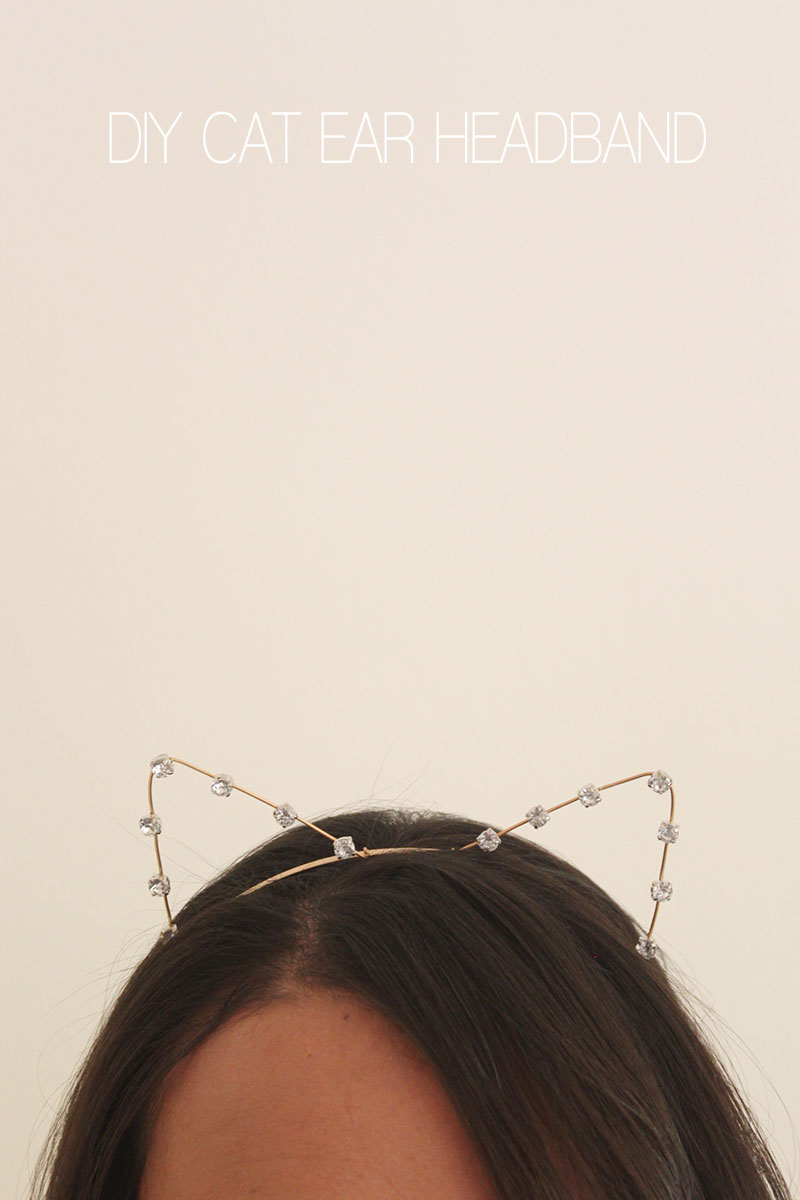 A few days ago I made this inspirational post on the cute and popular cat ear headband.Today, I'm going to show you how to make your own!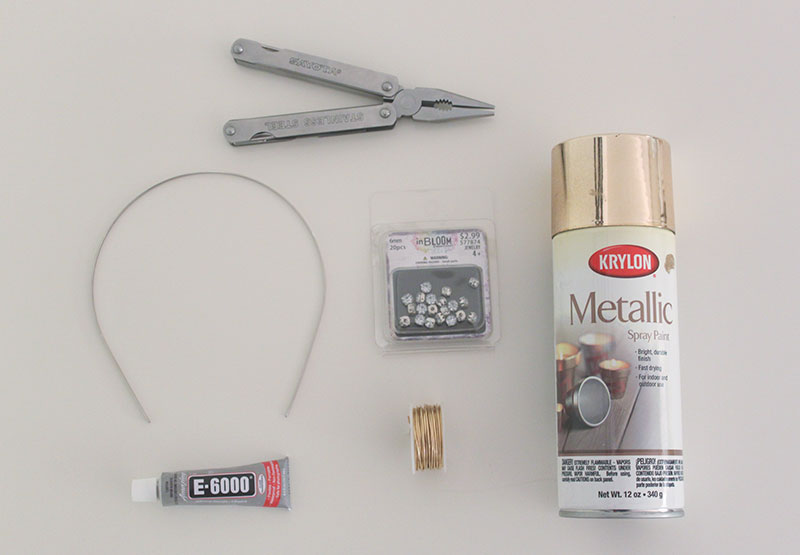 Materials:
– Metal Headband
– Wire (The thicker the better. I used 21 Gauge)
– Rhinestones
– Glue
– Pliers/ Wire cutter
– Gold Spraypaint (if your headband doesn't match the wire)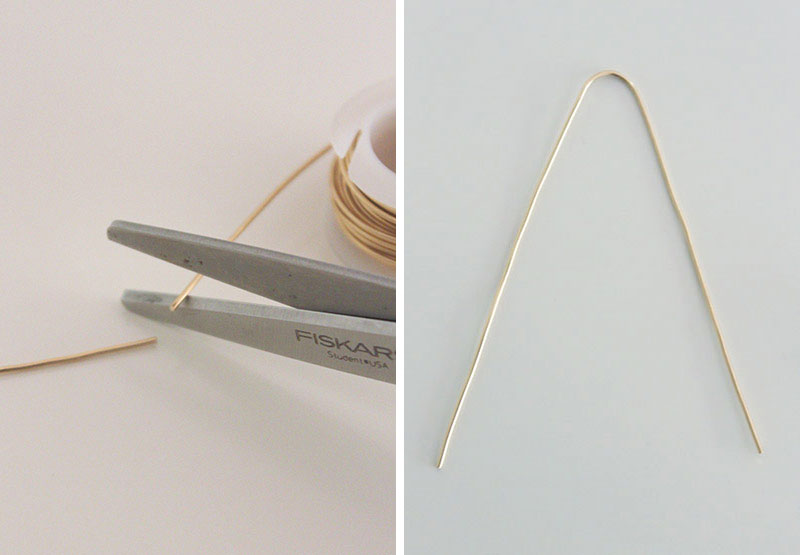 1. Cut two pieces of wire to approximately 7 inches in length. (Longer or shorter depending on how big/small you want the ears.) Bend the wire in half to form a triangular shape.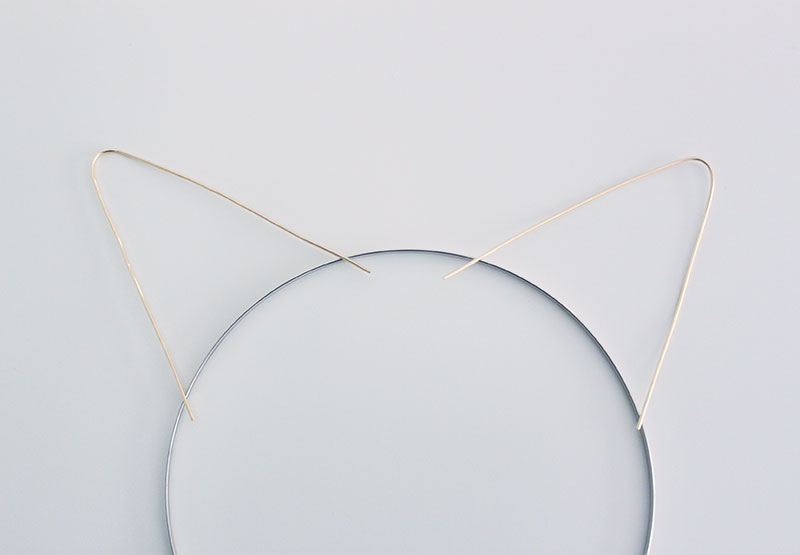 2. Position the ears where you want them on the headband. Make a mark wherever the wire hits the headband.
3. Position one end of the wire on either side of the headband and bend it over. Use pliers to tighten the bend. Position the other end of the wire on the opposite side of the headband. (This will help the wire ear from falling over to one side.) Bend the wire and tighten. Repeat for the second ear.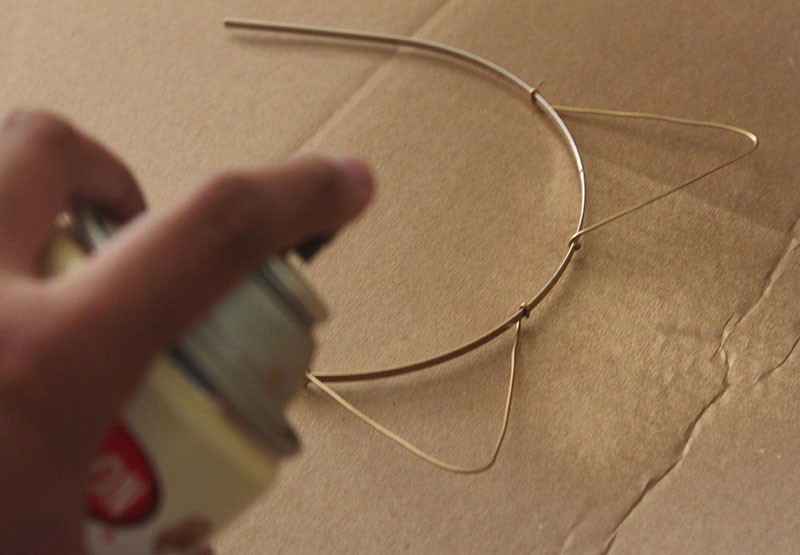 4. If your wire doesn't match your headband, spray paint the entire thing. Let it dry.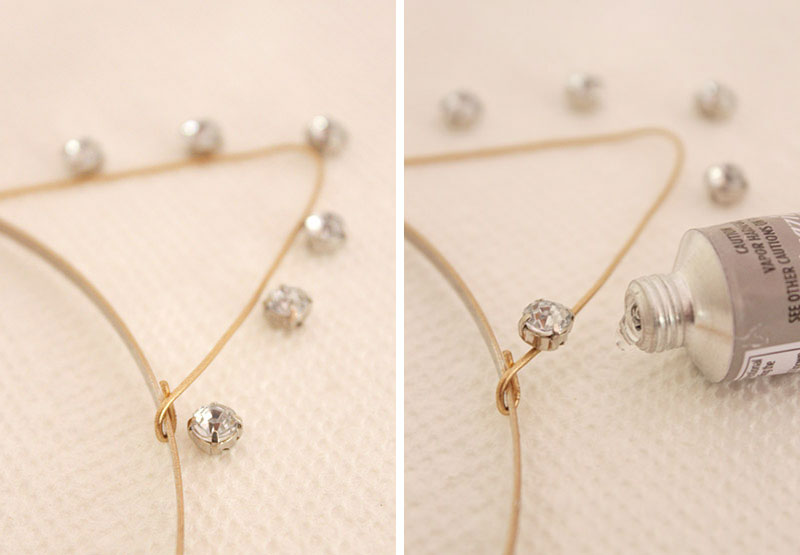 5. Position the rhinestones around ear to get a general idea of how to space them. Glue the rhinestones to the wire. Let the rhinestones dry completely before wearing.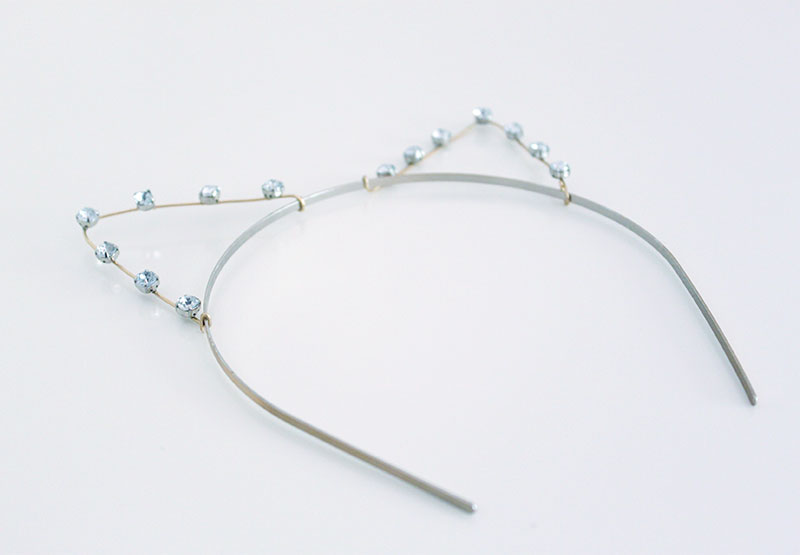 Voila! Your very own cat ear headband!