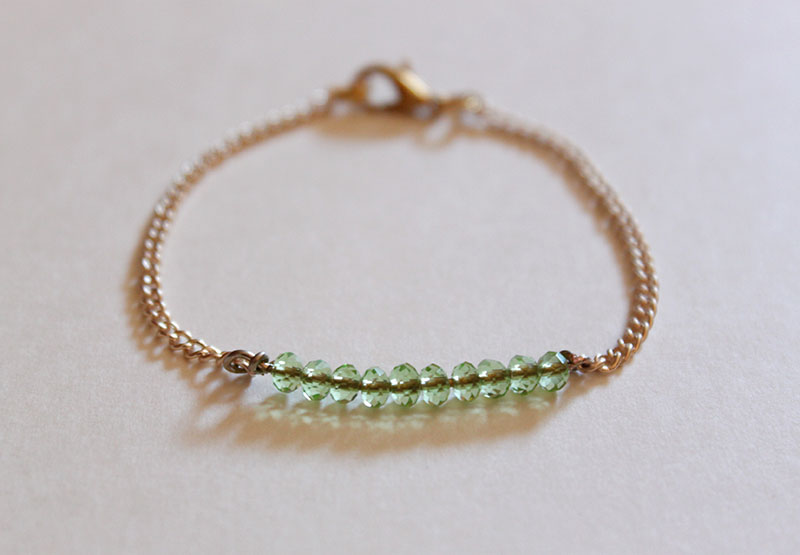 If you've been following my blog you may have realized bracelets are one of my favorite pieces of jewelry to make. Check out my past bracelet tutorials here, here and here. I'm usually drawn to simple pieces so I decided on a delicate bead bracelet.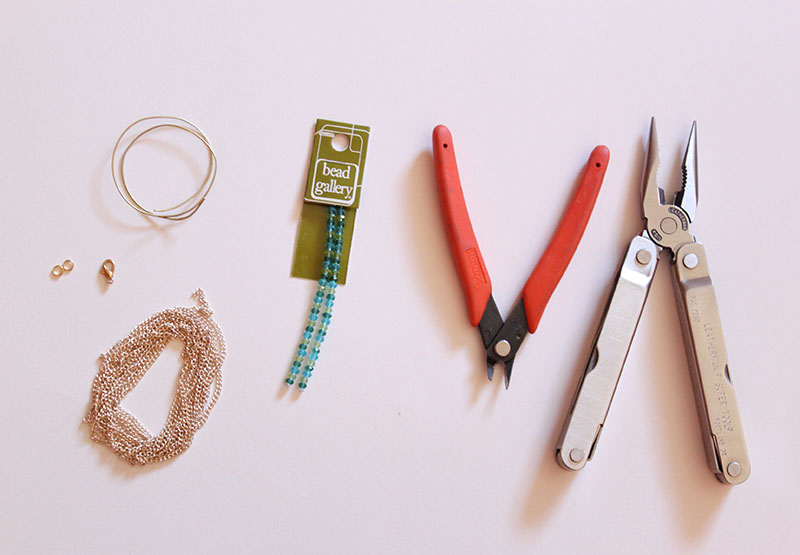 You'll need:
– Small beads
– Chain
– Wire
– Jump Rings
– Jewelry Finding
– Wire Cutter
-Needle-nose Pliers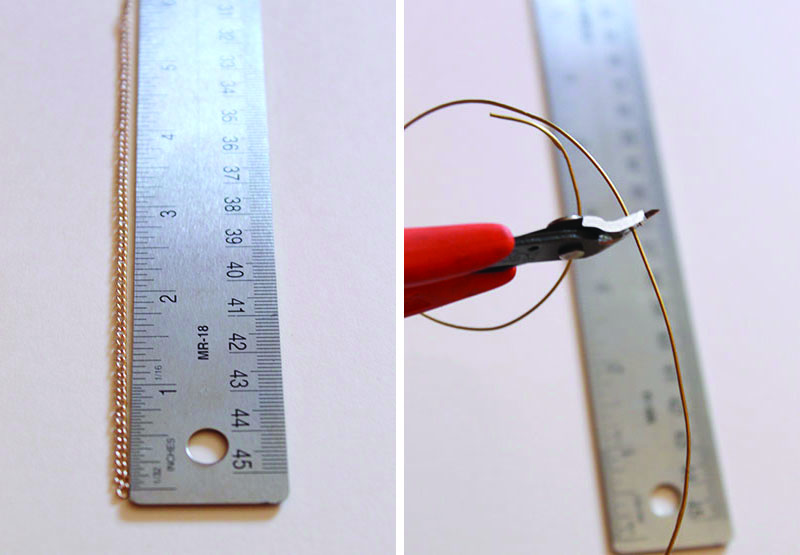 1. Start by measuring your chain against your wrist to determine how long to cut the chain. Mine was about 6″ long.
2. Cut a piece of wire approximately 4″ – we will need a longer length to have extra room to work with.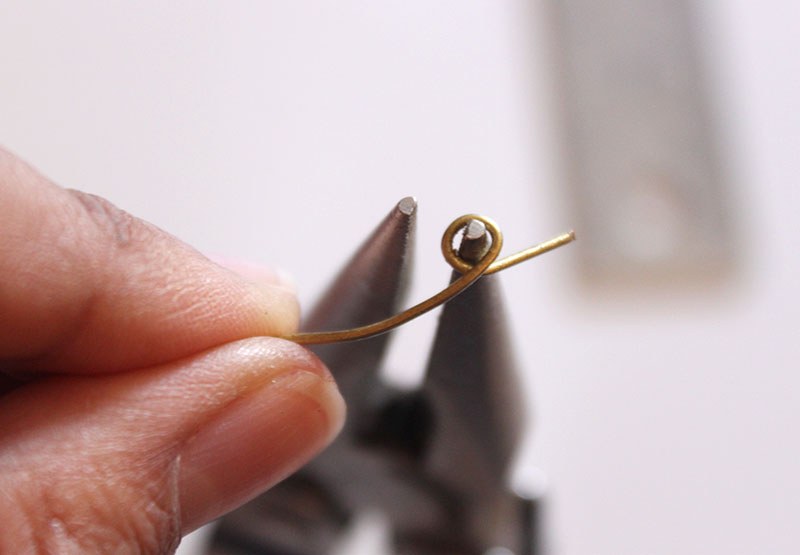 3. Wrap the wire around the tip of the pliers leaving some room at the end.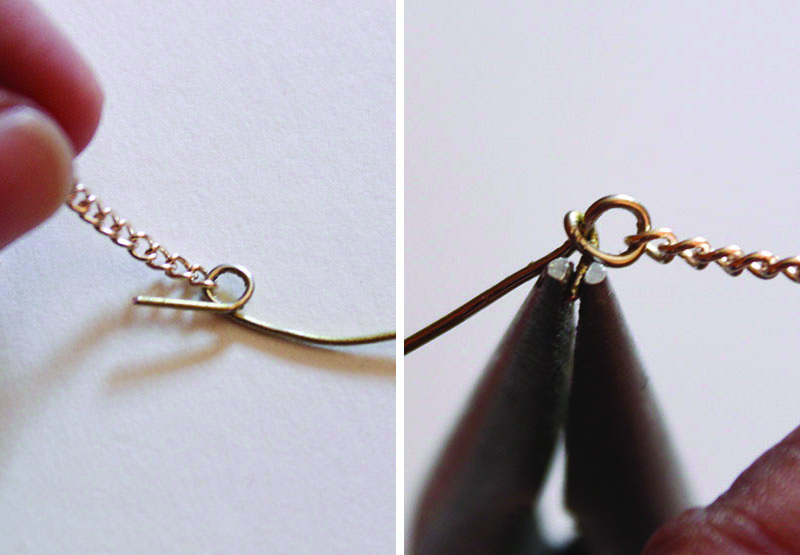 4. Slightly open the loop and attach one end of the chain. To secure the loop, twist the extra piece of wire around the base. Cut any excess wire.
5. Add your beads to the wire. I added on 10, but you can add as many or as little as you like. Repeat Step 4 on the open end of the wire.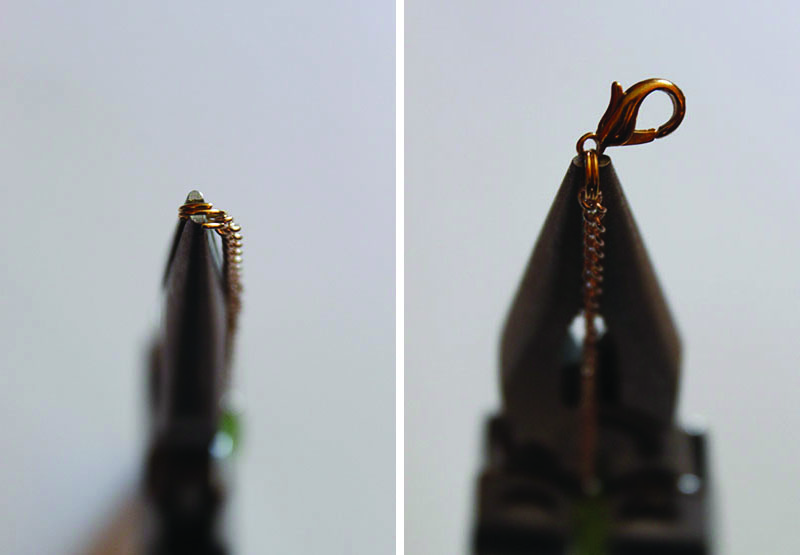 6. Cut your chain in the center opposite the string of beads. Add a jump ring to one end, and a jump ring with finding to the other.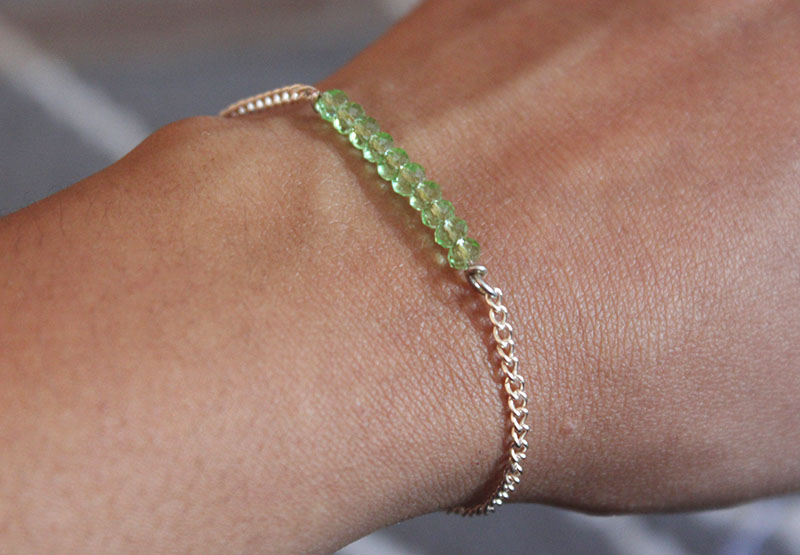 Wear it alone or layer it with other bracelets.