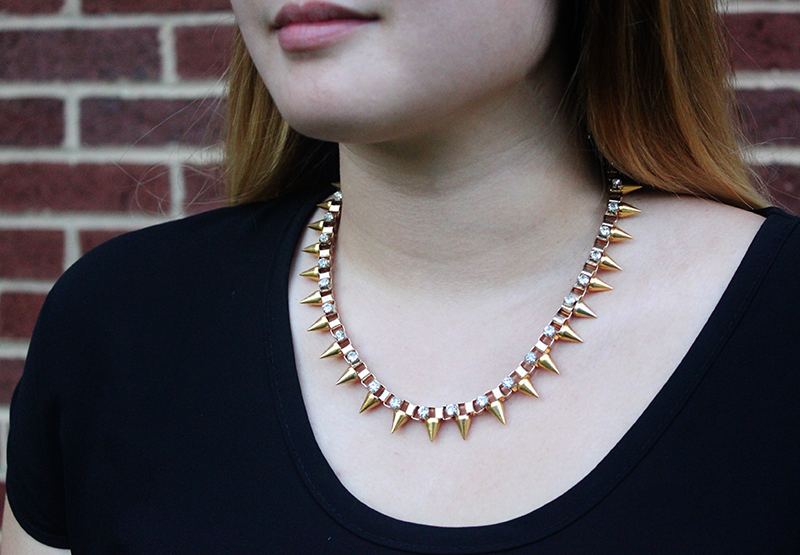 I'm back! In case you hadn't noticed, I decided to take a little break from blogging. It's mostly been due to a lack of time and inspiration, but I hope to be back in full swing really soon! I have so many projects lined up that all I need now is the time to make them. I commend those DIY bloggers who manage to post projects almost everyday! (P.S. How do you do it?!) Anyway, today I'm bringing you this awesome Studded Rhinestone box necklace. It's a great way to use up some leftover craft supplies from previous projects. Plus, it's super easy to make!
Materials:
– Box Chain
– Studs
– Rhinestones
– Jump Rings & Fastener
– Chain (If the box chain is too short)
– Scissors
– Super Glue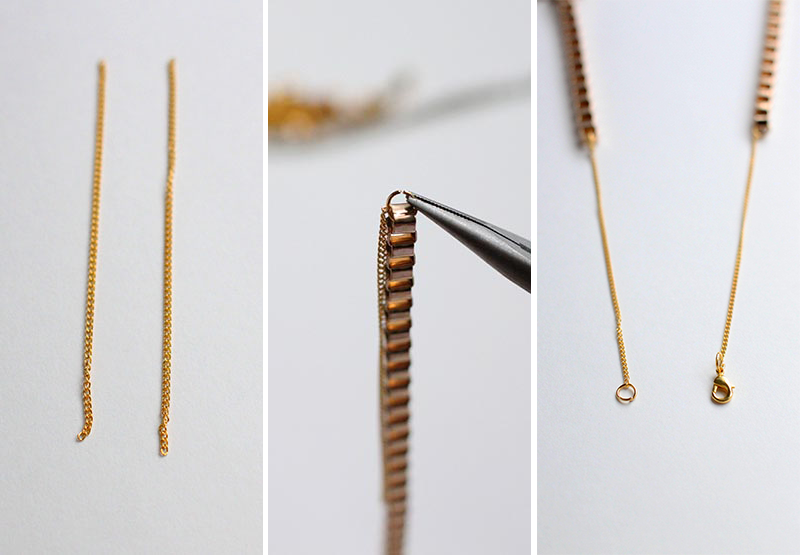 If your box chain is too short, cut two pieces of chain to the length you want the necklace to fall. Attach to box chain using a jump ring. On one end attach just a jump ring, and jump ring and fastener on the other.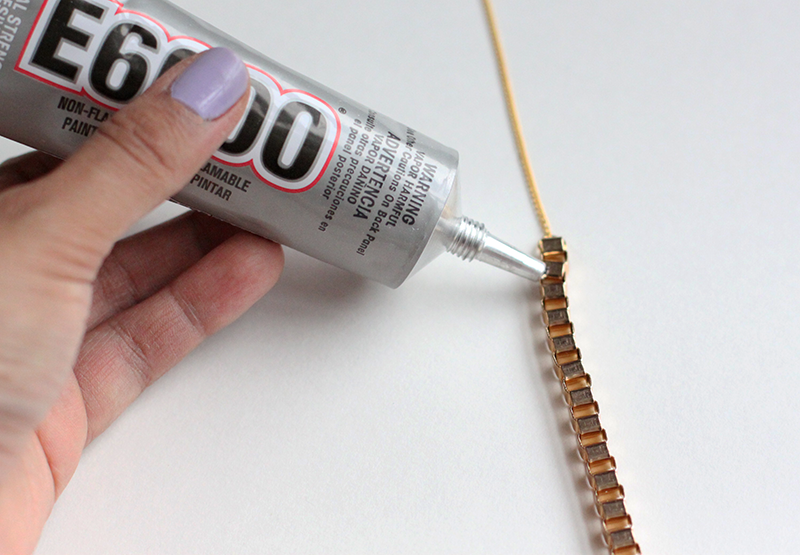 Add a drop of superglue to the box chain.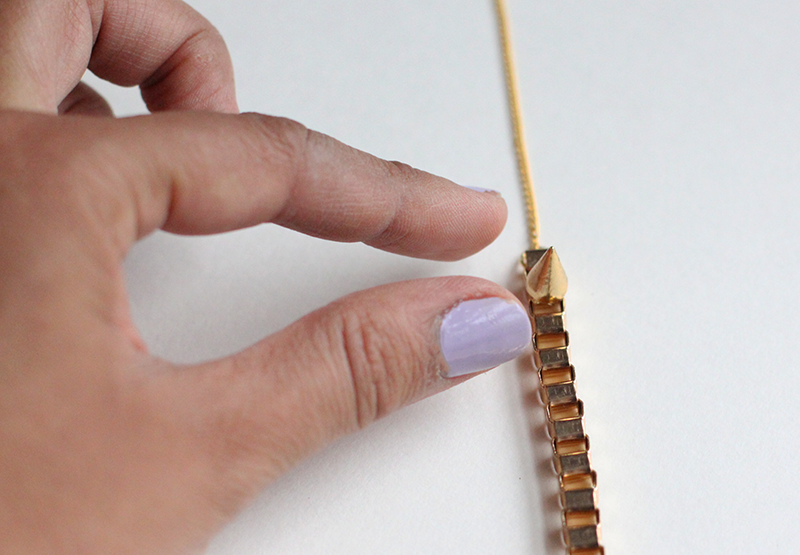 Carefully place the stud over the drop of glue.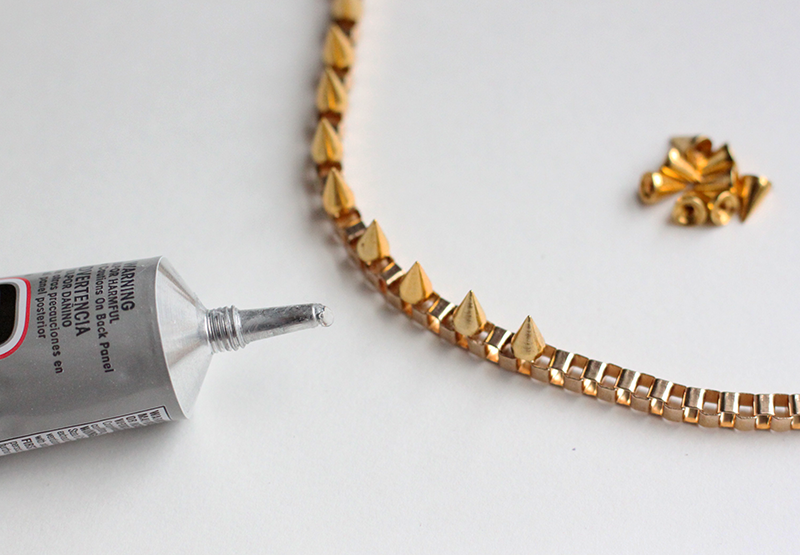 Continue gluing the studs onto the box chain. I added a stud to every other upward facing box.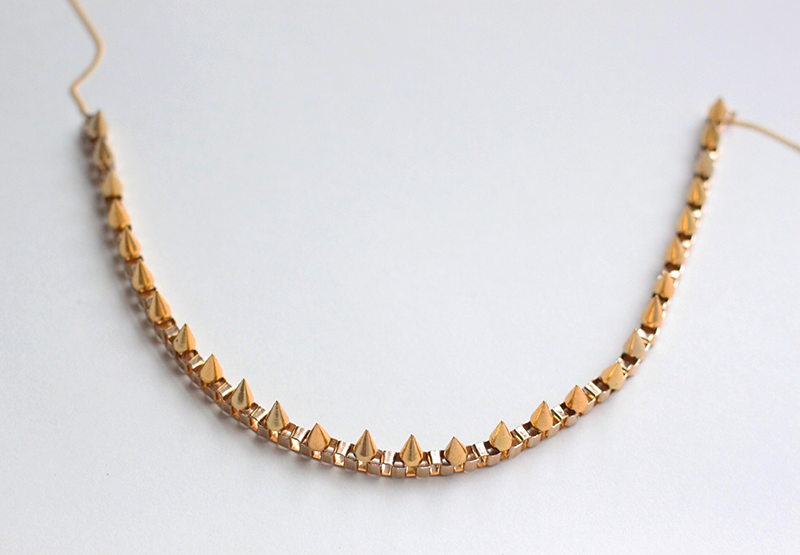 Add studs until you reach the end of the chain.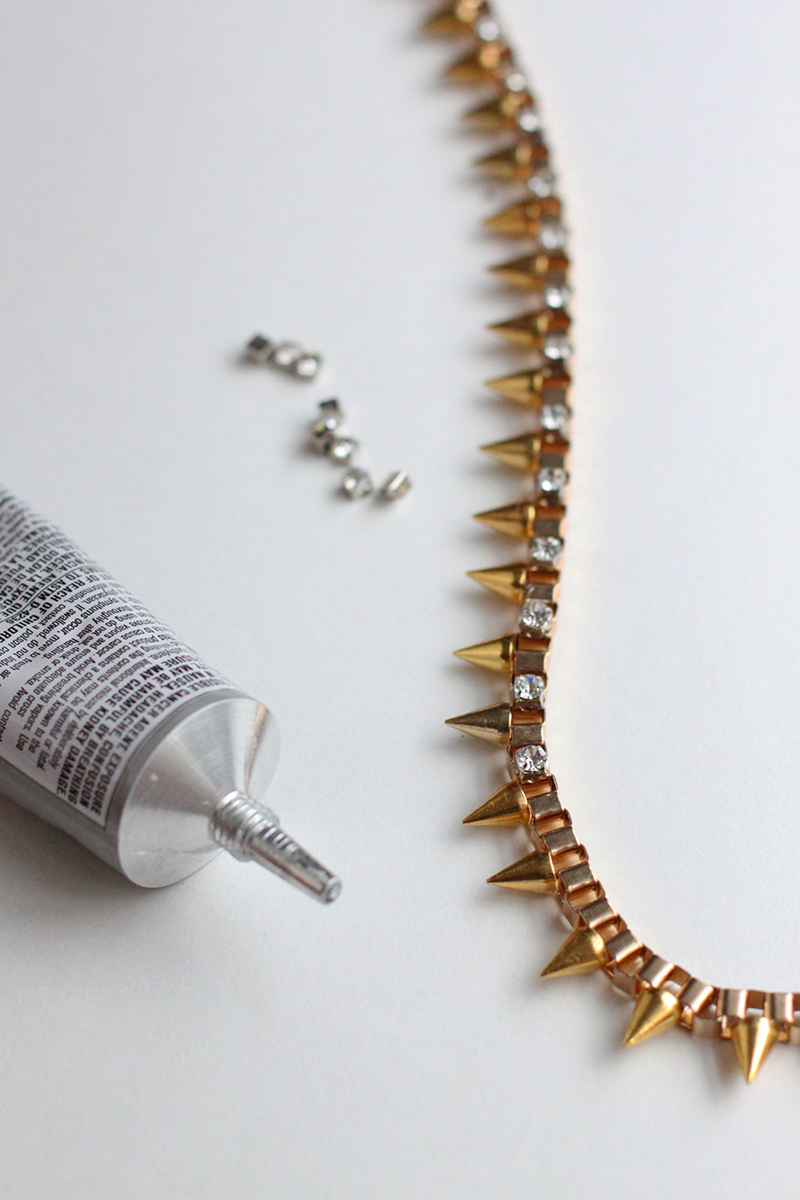 Attach the rhinestones in a similar fashion to the studs. I added the rhinestones between the studs.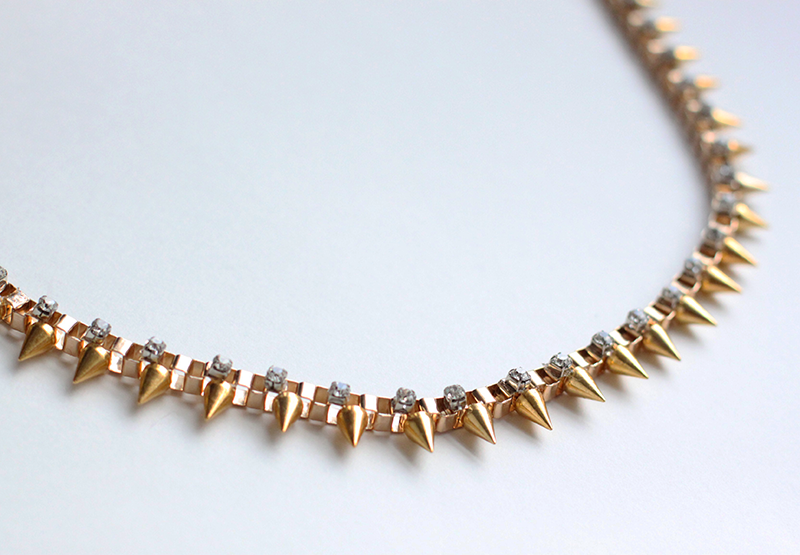 Let the studs and rhinestones dry completely before wearing.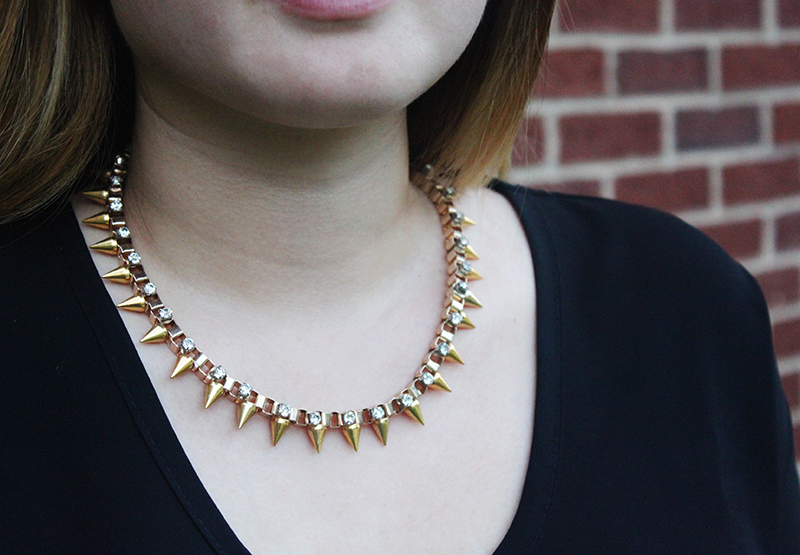 Voila!