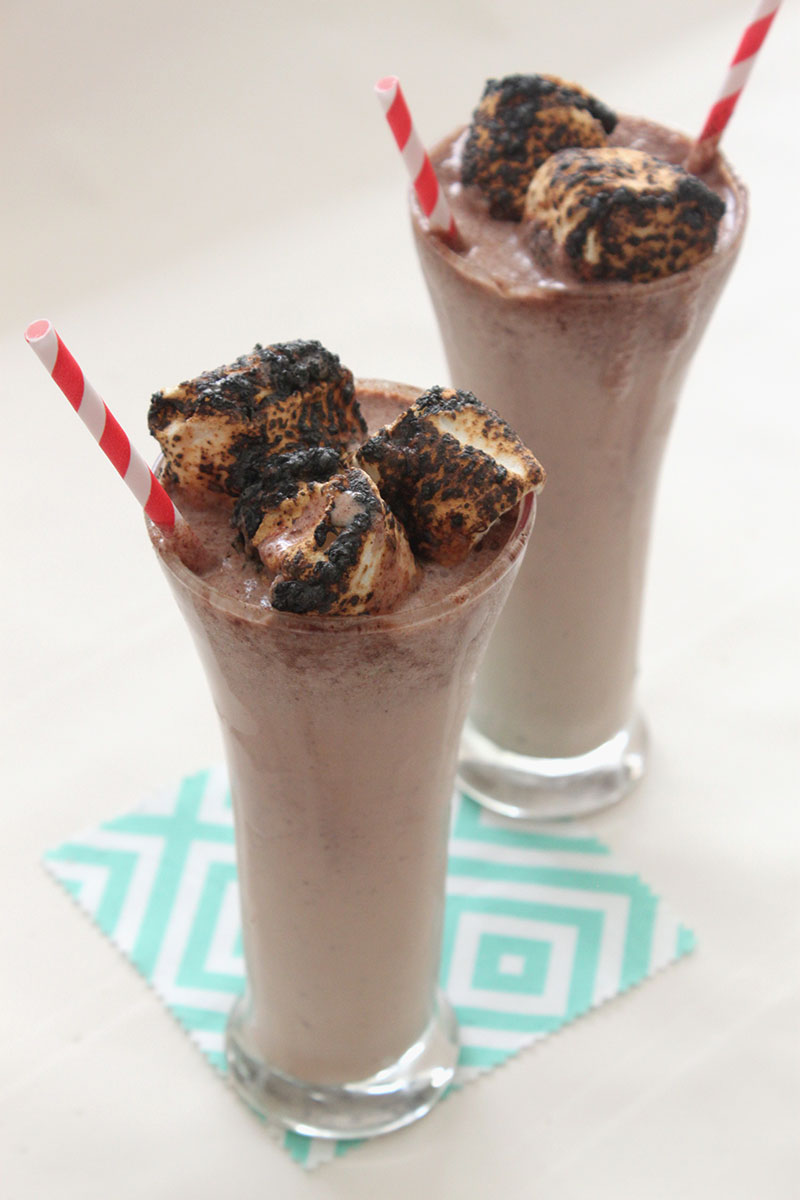 Last summer before our trip to Europe, I visited my sister in Georgia. One night, she took me out to dinner at Flip Burger. Besides having one of the most delicious burgers I've ever eaten, they had Toasted Marshmallow and Nutella Milkshakes. It was so good! There are no Flip Burgers near my house, so I tried my hand at making one. Though it's not as good as that original experience, it comes pretty close. They are perfect to make for the remainder of the summer!
Recipe
Ingredients
– 2 Cups Vanilla Ice-Cream
– 1 1/2 Cups Milk
– 5-6 Tablespoons of Nutella
– Marshmallows
Instructions
1. Place all ingredients in a blender and blend for about 30 seconds, or until smooth.
2. Top with toasted marshmallows. Serve immediately.
Enjoy!