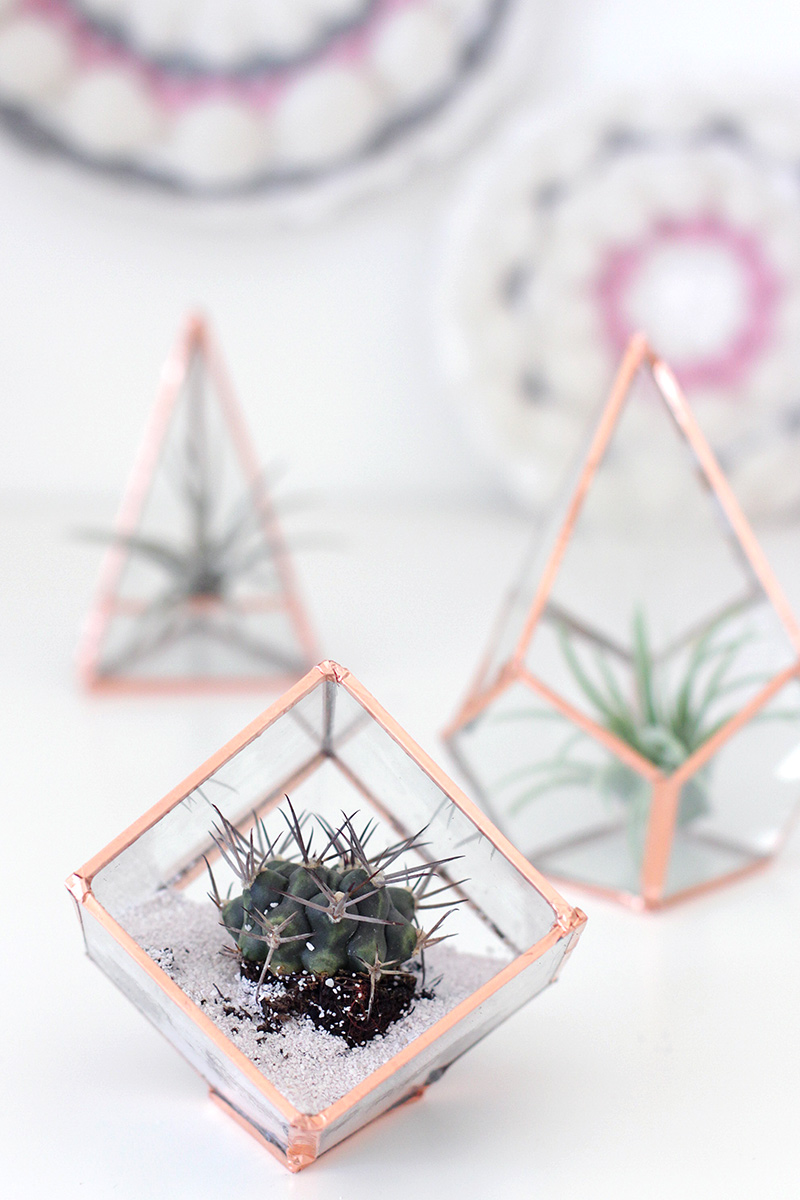 These glass terrariums are probably my most ambitious DIY project to date. I had never worked with glass before but figured, hey, how hard could it be? Turns out…it's extremely hard. So hard that I actually contemplated not posting this tutorial so that I wouldn't inflict the pain and frustration of working with glass on anyone. But I worked hard on it, and I figured there are plenty of you out there who are much more talented at the glass game than I am. I would recommend watching some tutorials on glass cutting and even reading about it before attempting this project. I would even practice cutting glass pieces before cutting out your shapes.
My terrariums didn't turn out quite as good as the ones you'd find at a home goods store, but I'm pretty proud of them. They make great air plant displays, or mini planters for succulents (just check to make sure they're properly sealed).
You can find the tutorial for the Glass Terrariums below and the template is at the end of the post. And if you have any tips for cutting glass, please, please, please let me know!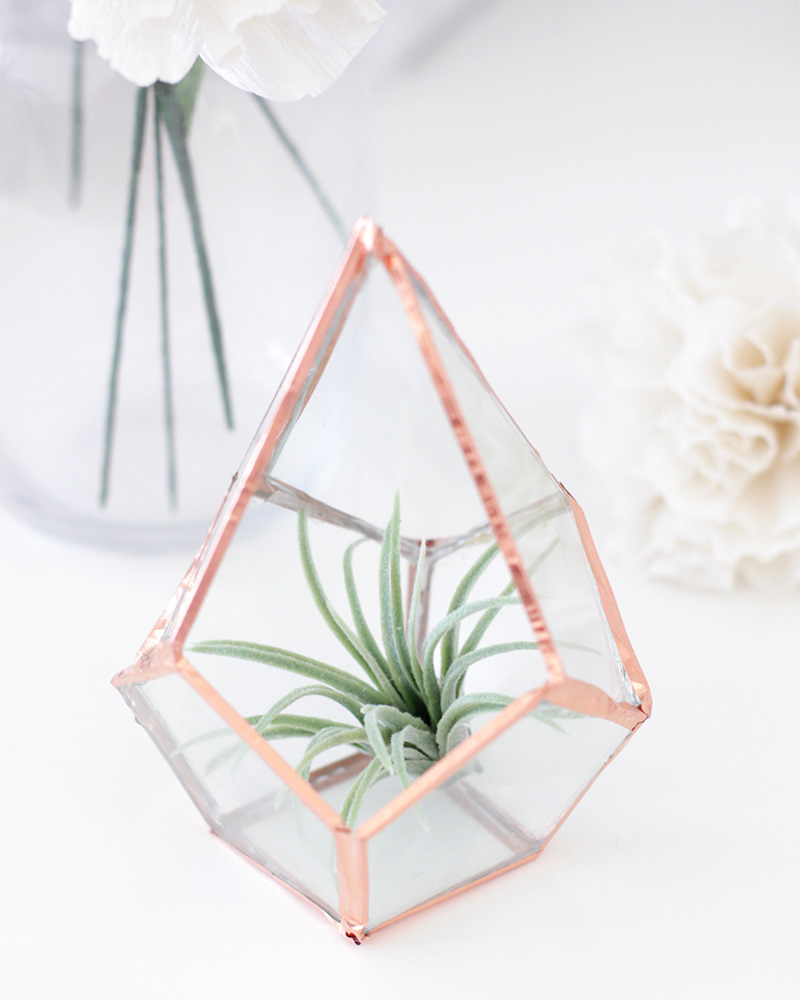 You'll need:
Read More →