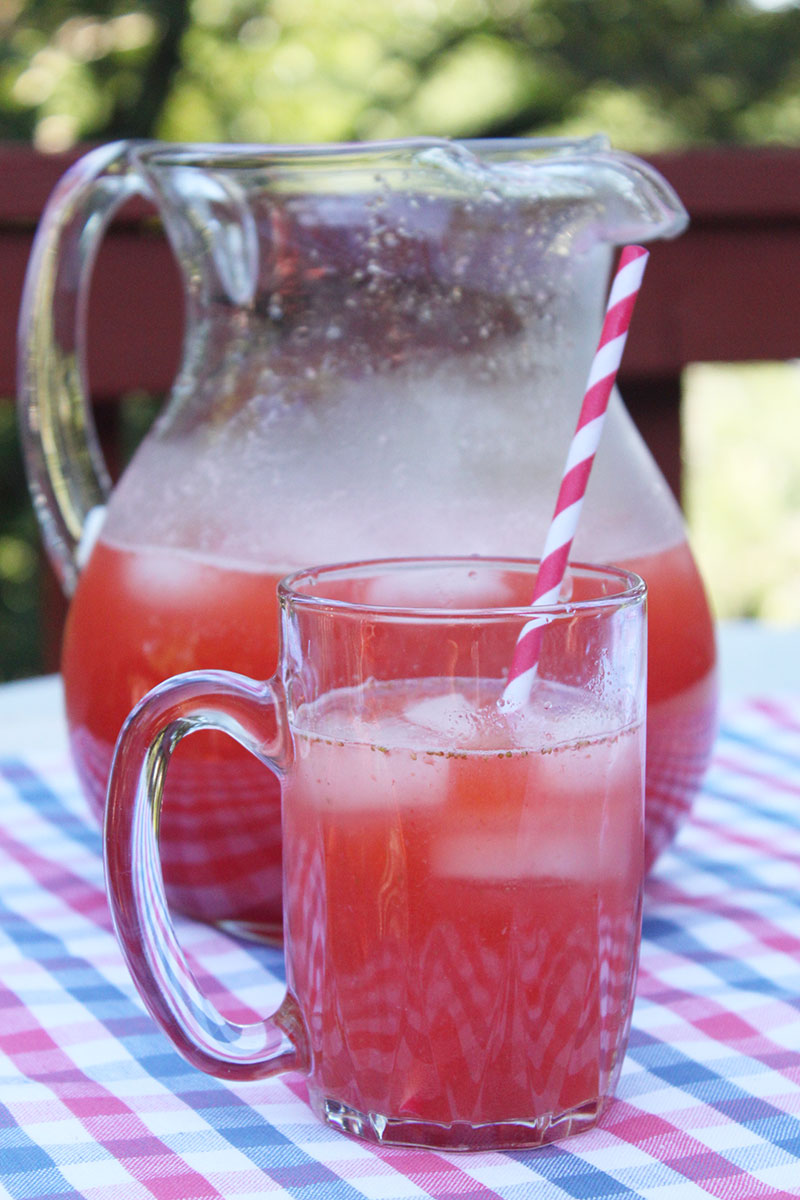 If you asked me what the perfect summer drink is, I would respond with Strawberry Lemonade. One of my favorite Mexican Restaurants serves the perfect strawberry lemonade, which I always wanted the recipe for, but was too much of a chicken to ask for it. Lemonade recipes can be fickle. Too much sugar or lemon and it can easily get too sweet or too tart. Of course it's all about personal preference. What's too sweet for one person might be just right for someone else. If you ask me, this recipe is just the right amount of everything!
Recipe
Ingredients
1 pint strawberries
6 lemons
1 quart water
Ice cubes
Simple Syrup
1 cup sugar
2 cups water
Instructions
1. To make simple syrup, combine sugar and water in a saucepan over medium heat.
2. Bring mixture to a boil. Stir until the sugar has dissolved. Cool completely.
3. Roll the lemons back and forth on a flat surface to release the juices. Cut in half and juice into a bowl. Remove the seeds. You can also pass the mixture through a strainer. You should get about 1 cup of lemon juice.
4. Cut your strawberries in half and hull. Using a blender, blend the strawberries with the simple syrup.
5. Pour lemon juice, strawberry puree and quart of water into a pitcher. Stir the mixture. Refrigerate until cool.
6. Serve over ice cubes and Enjoy!