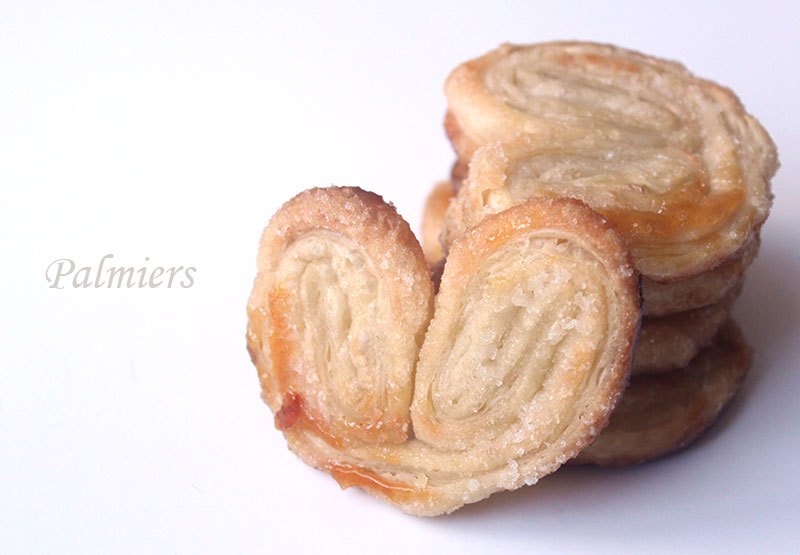 Palmier, elephant ear, corazón…whatever you call them, these cookies were a staple from my childhood. I would almost always pick out an oversized palmier to enjoy all by myself. I don't know how these cookies aren't more popular. They're made from a puff pastry similar to a croissant dough (minus the yeast) and are the perfect amount of sweet and flaky. Just typing this reminds me of why I wanted to make these so badly! Though technically I am a pastry school grad, I cheated and bought puff pastry instead of making it myself. I do recommend buying a quality brand of puff pastry as it could make all the difference!
Recipe
Ingredients
– 1 sheet frozen all butter puff pastry (I used Dufour brand. *Seriously, it's the best!*)
– 1/2 cup -3/4 cup granulated sugar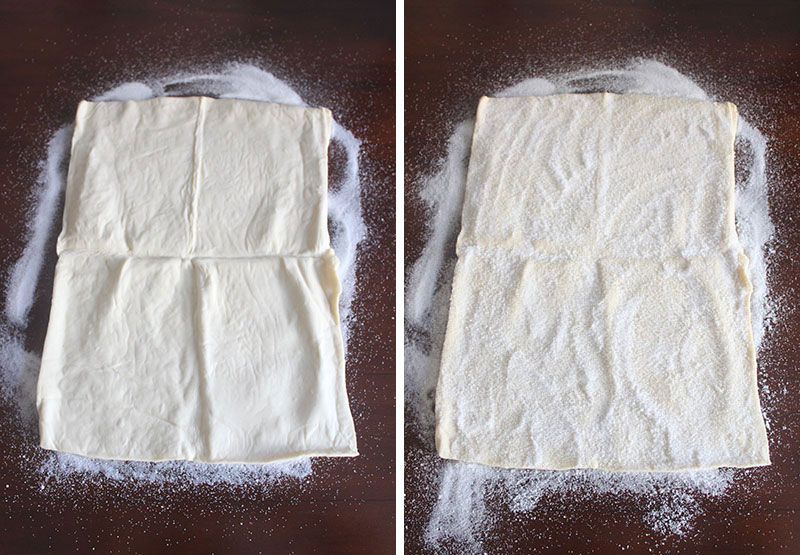 Measure out your granulated sugar. I started with about 1/2 cup. Pour half of the sugar onto a clean work surface. Unfold the thawed puff pastry and place it directly onto the sugar. Sprinkle the top of the puff pastry with the remaining sugar, adding more until the top is evenly and generously covered.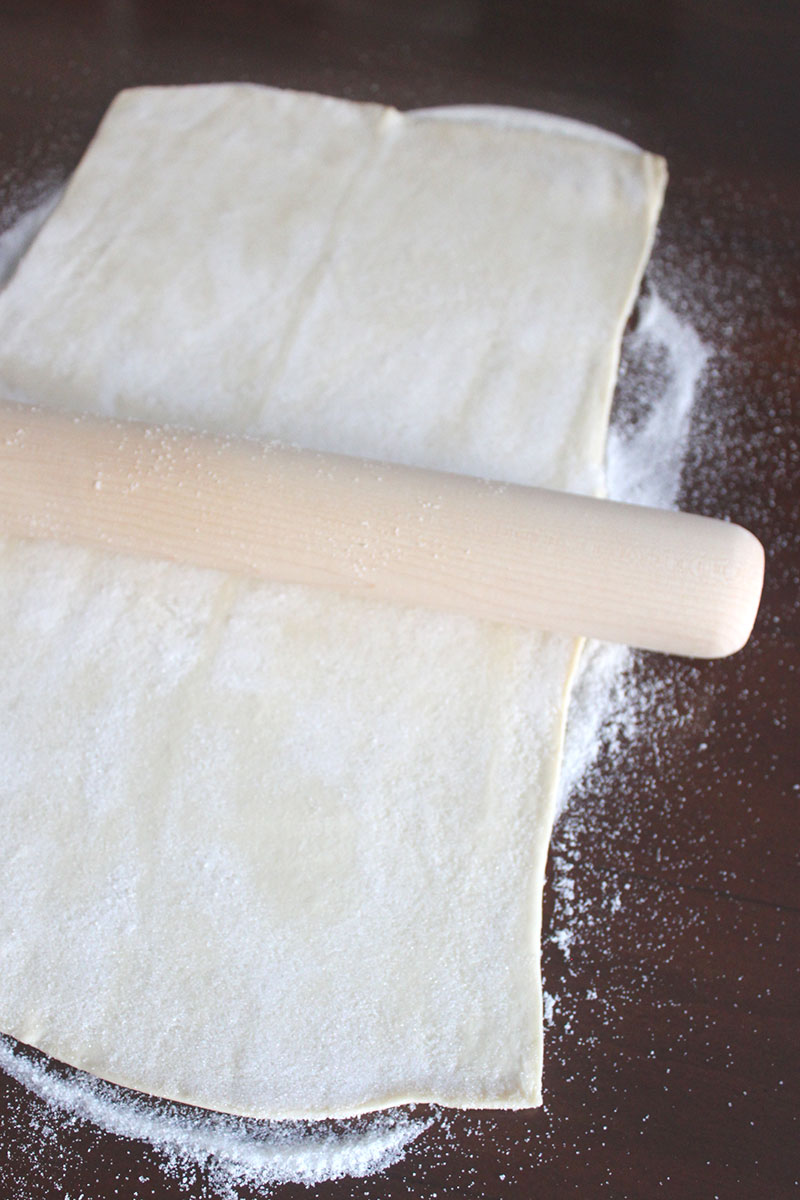 Gently roll out the puff pastry to press the sugar into the dough.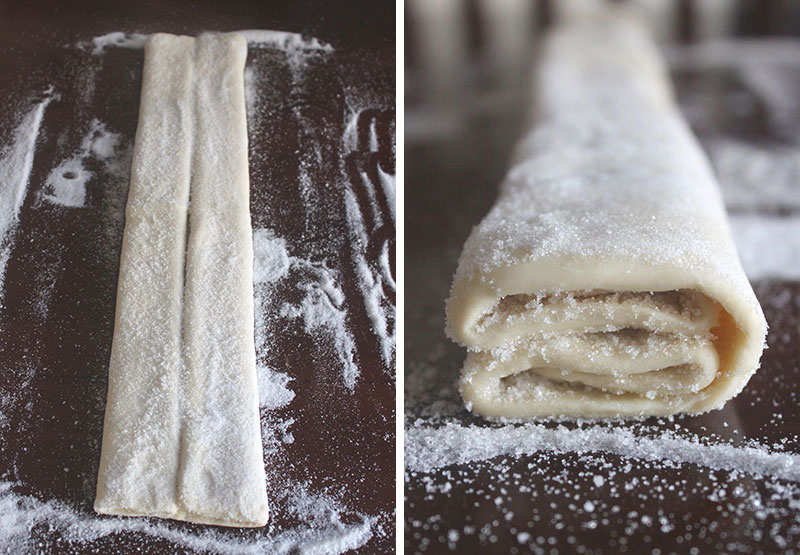 Now comes the rolling or the folding. You can either fold the puff pastry into quarters until you get a heart shape, or you can roll the dough from the outside edges in. I've found that folding gives me taller and narrow palmiers, while rolling gives me shorter and wider cookies. It's all about personal preference! Wrap the folded log in plastic and refrigerate for about thirty minutes to an hour, or until cold.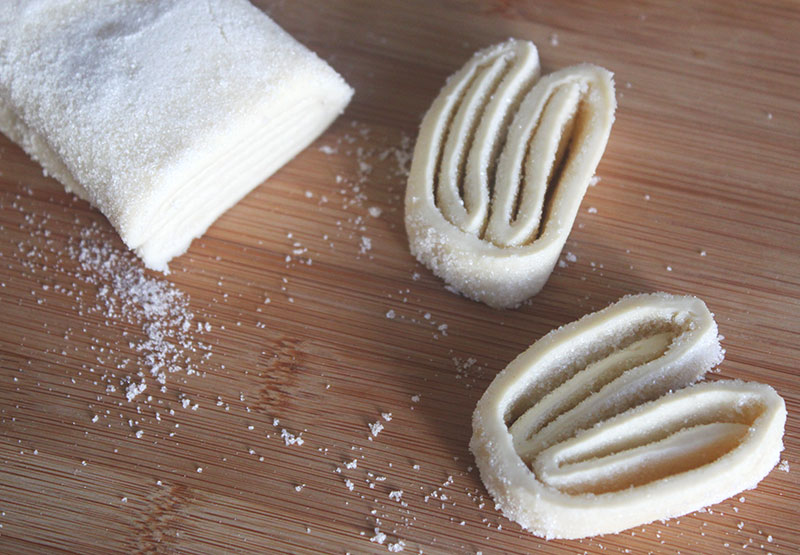 Remove dough from the fridge and slice into cookies roughly 1/2 inch thick.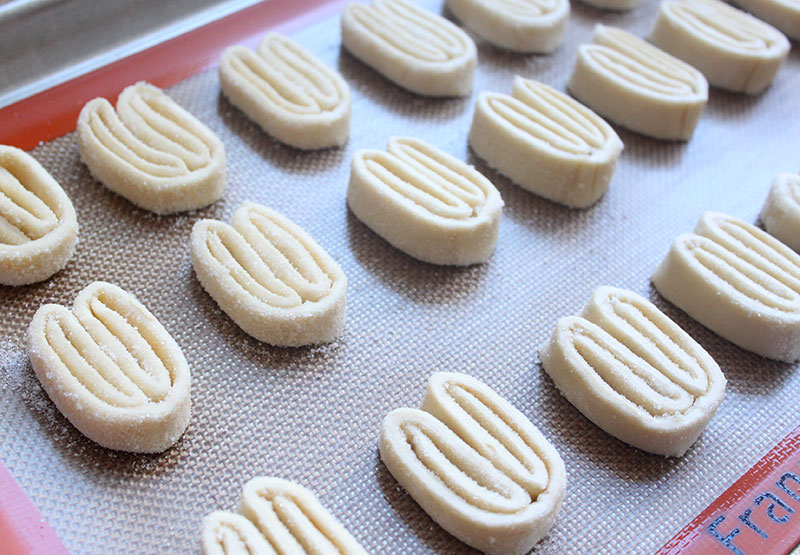 Arrange cookies onto lined baking sheet. Bake in 400 degree F oven for 15 minutes or until golden brown.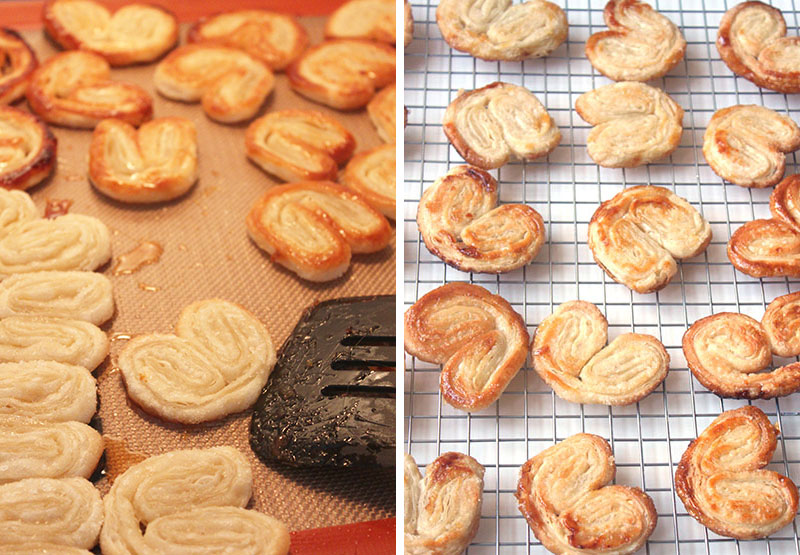 Halfway through baking, flip the cookies so they brown on both sides. Remove cookies from the oven and allow to cool slightly before transferring to a wire cooling rack.
Perfection. I won't even say how many I ate as they came out of the oven!