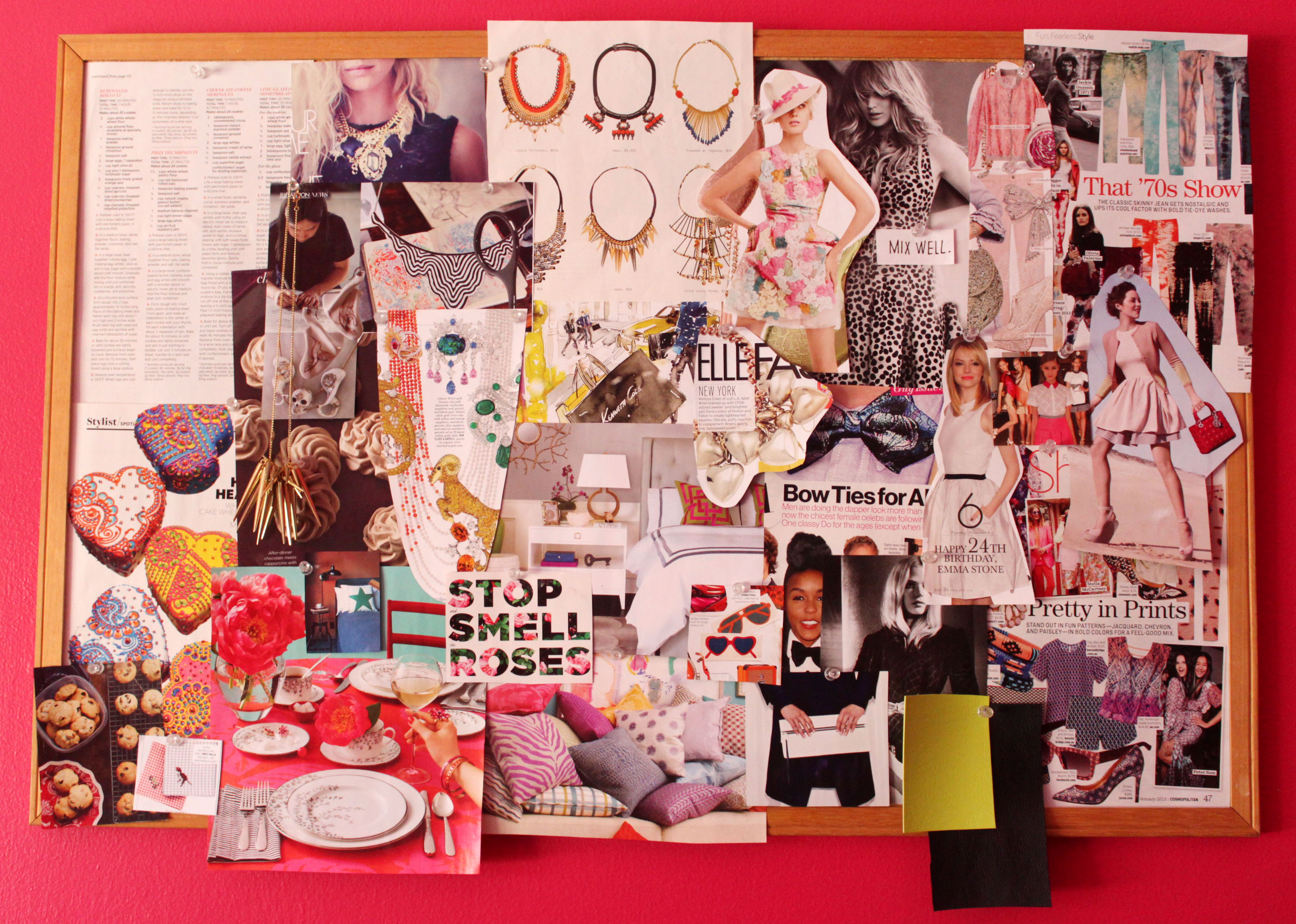 One of my first blog posts was all about Inspiration Boards. I've wanted to make my own ever since, and I finally got around to it. Having my inspiration board hanging on my wall inspires me to be creative everyday! Now if I could just get off the computer…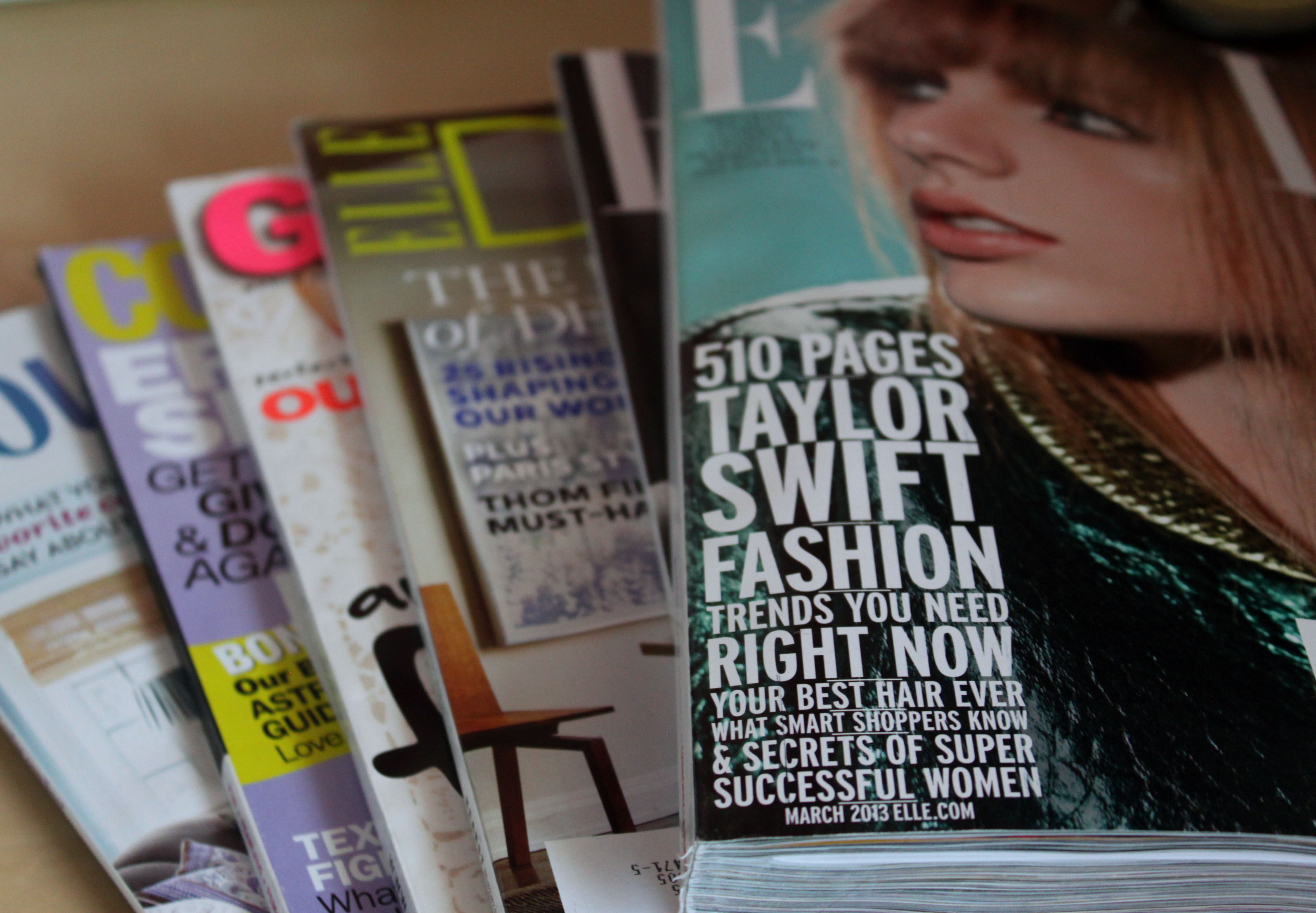 I gathered my biggest source of inspiration…magazines!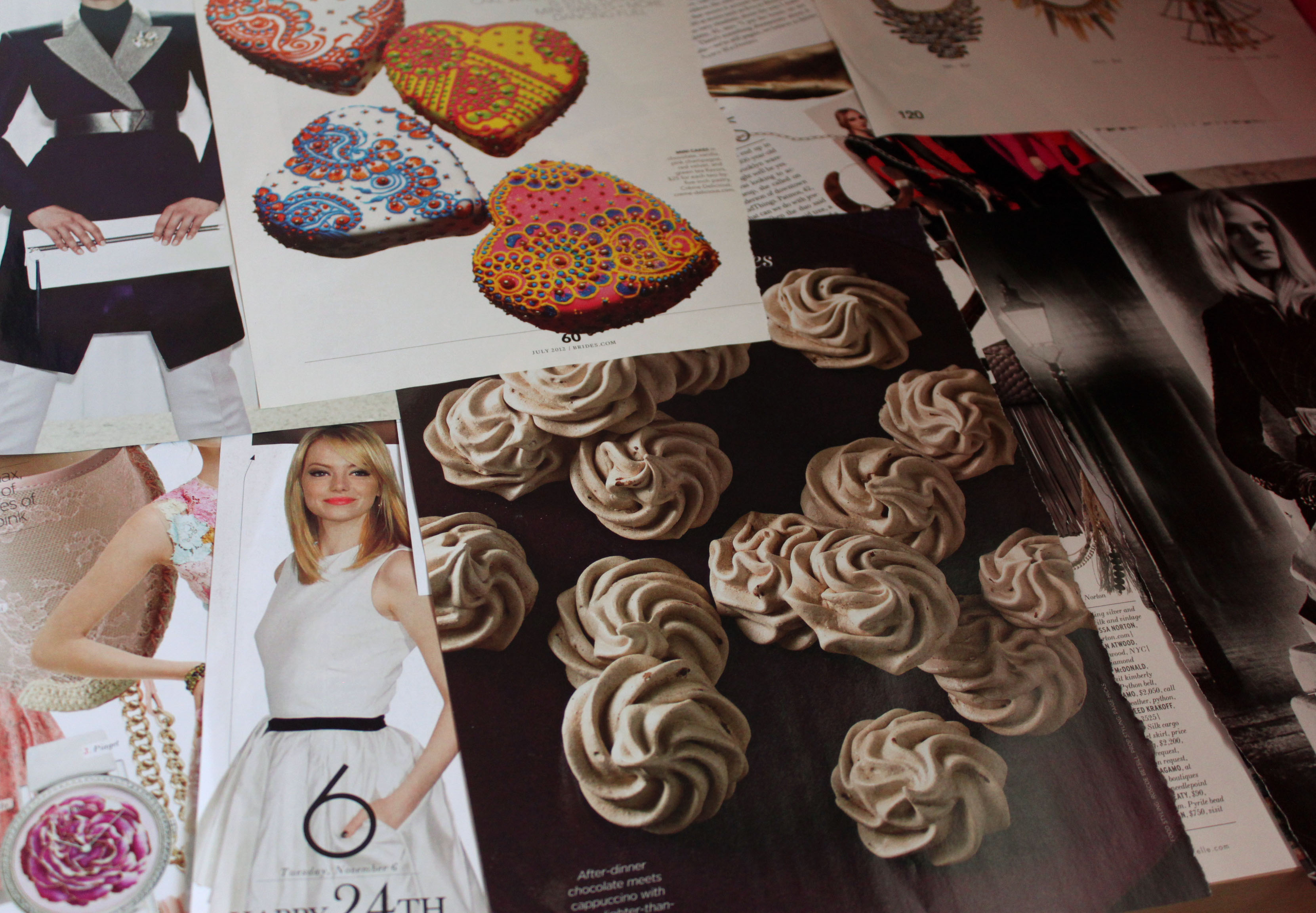 Rip out anything and everything that gives you inspiration.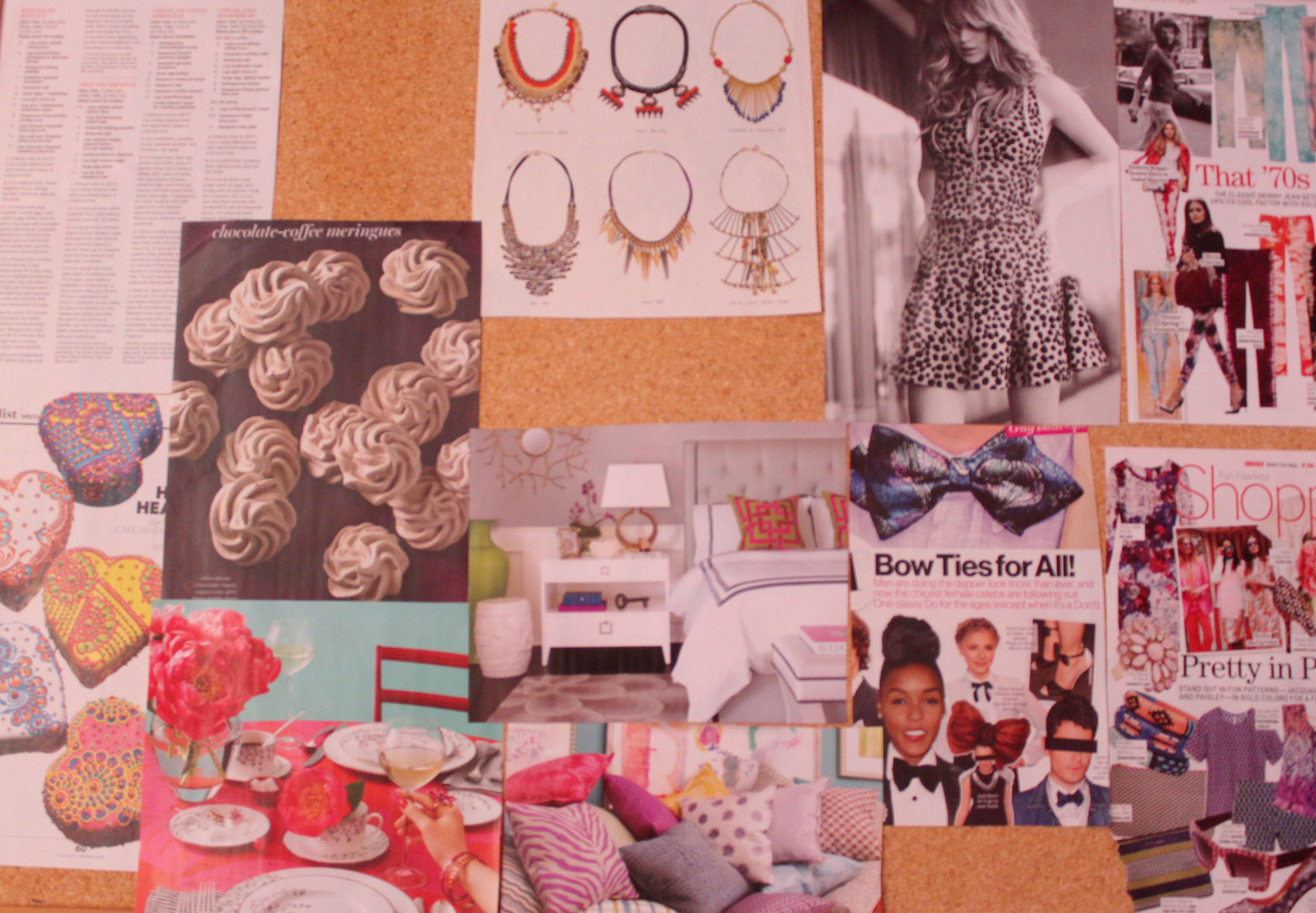 I started by laying out the bigger pages first, and organized everything into categories: food, decor, jewelry and fashion.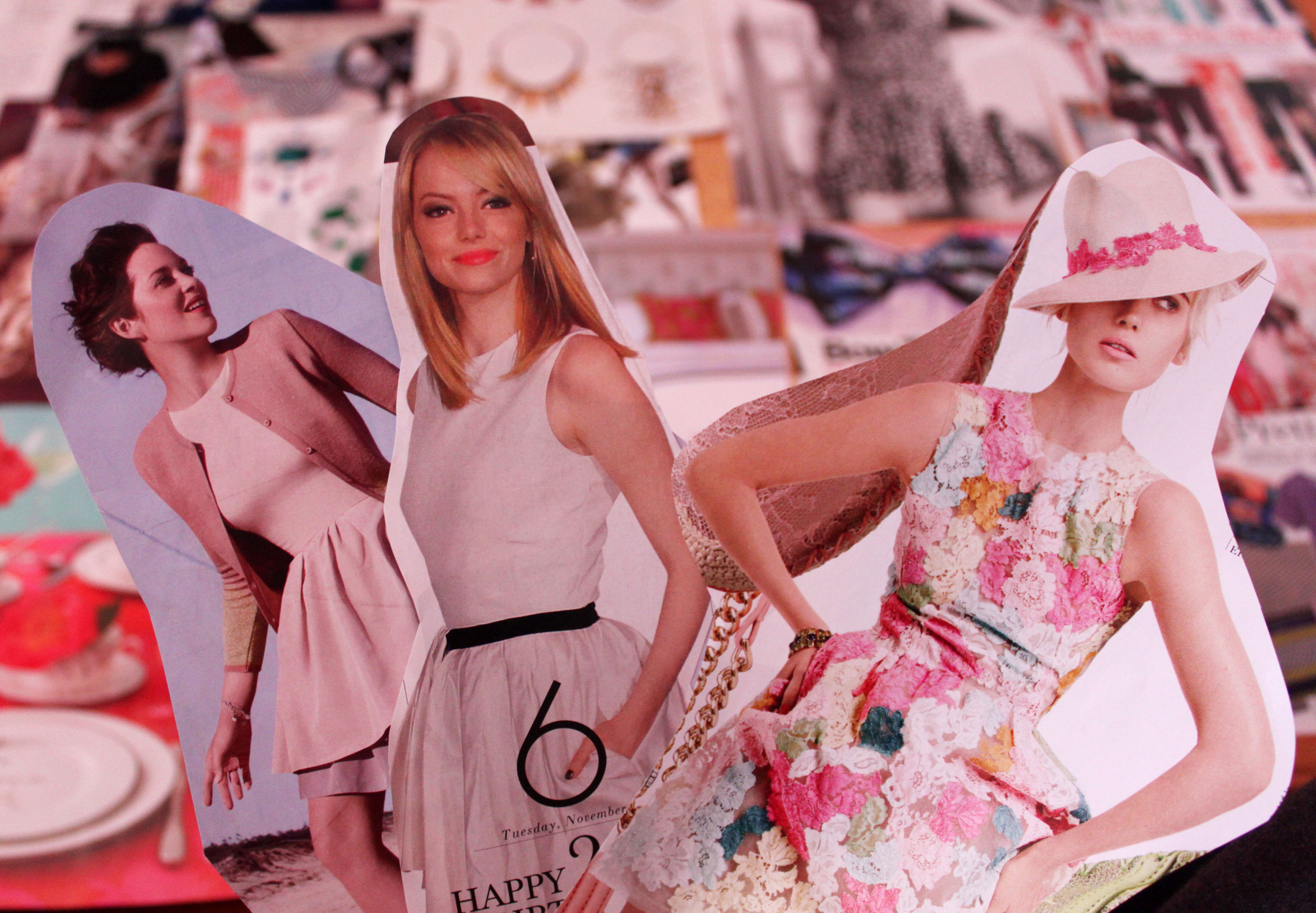 Then I cut out specific images from larger pages to overlay on the board.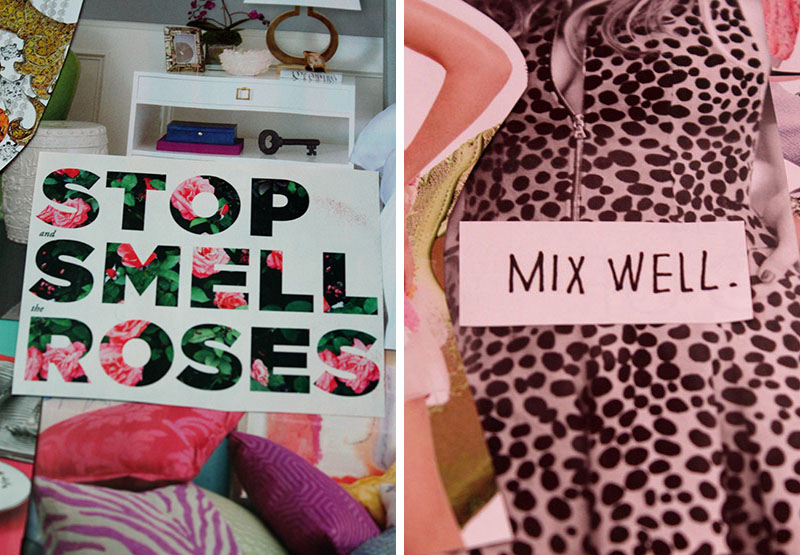 Add quotes!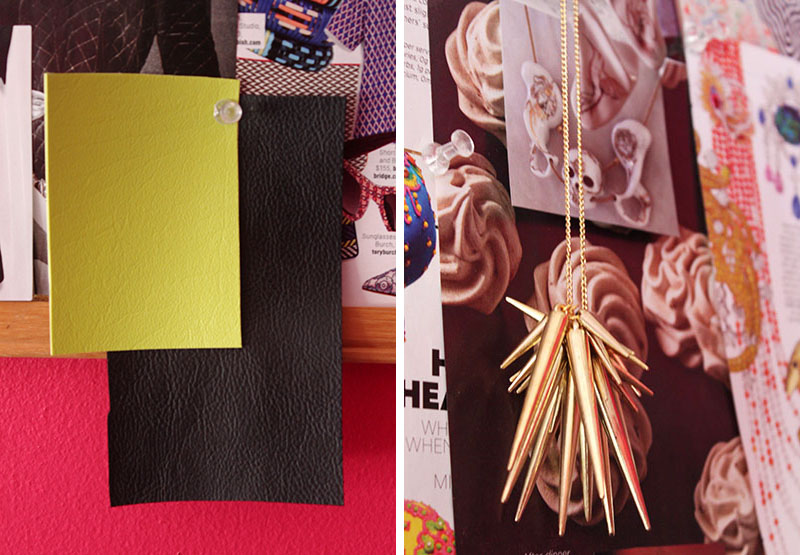 Add fabric and jewelry for a 3-dimensional aspect.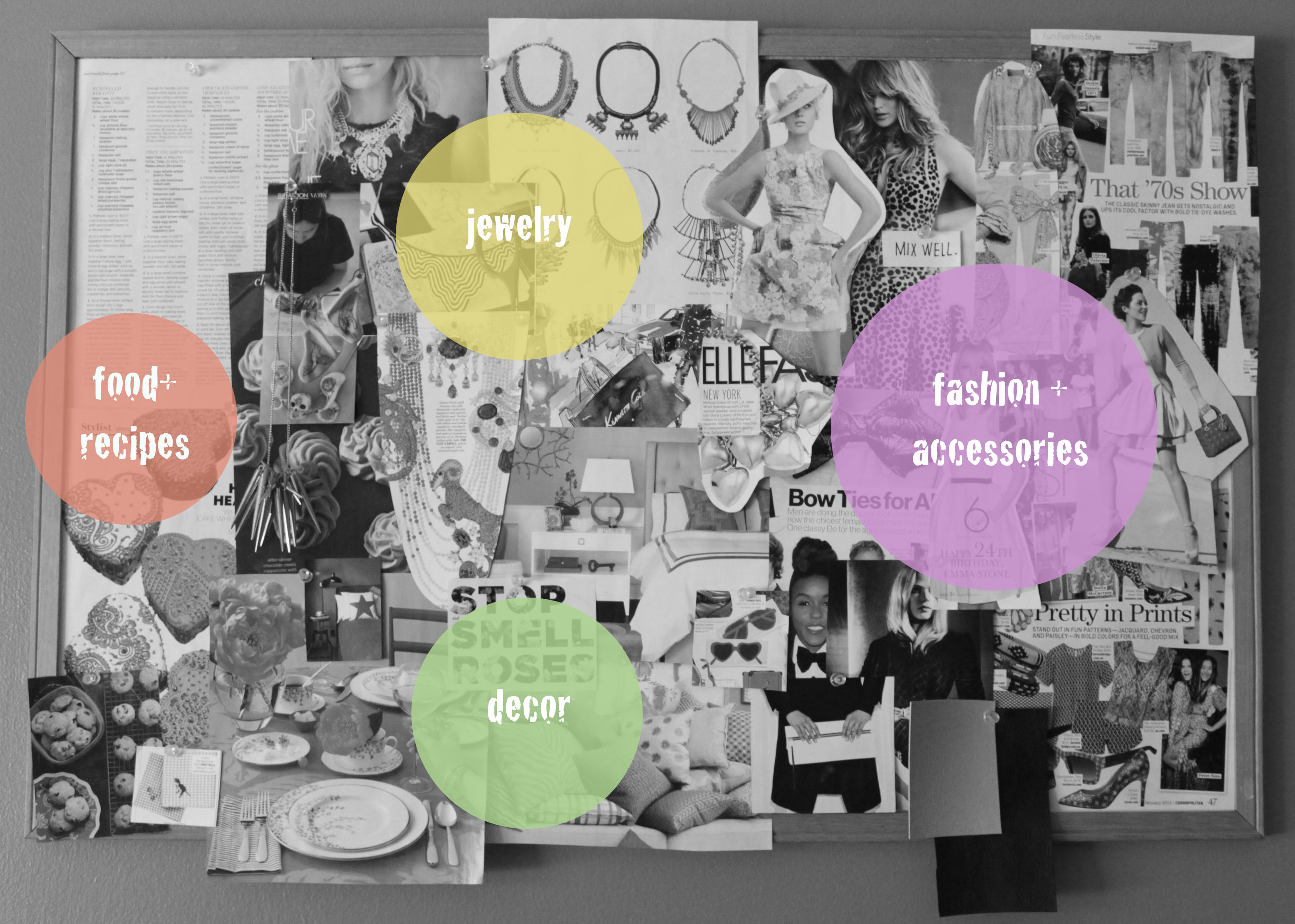 Time to get creative!