Today's inspiration hit me during a rather intense game of Words with Friends. (I get really into it!) I love the idea of mixing and matching the letters to create different words depending on your mood. This DIY Scrabble Ring literally took me 5 minutes! Now I have more rings to add to my collection!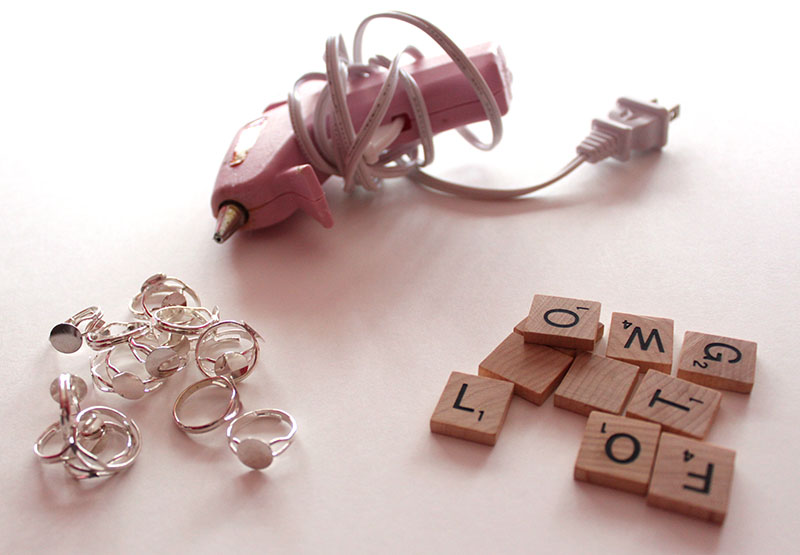 What you'll need:
-Scrabble Letters
– Blank Rings
– Glue gun or Crazy Glue
Add glue to the center back of your scrabble piece. Attach the ring base to the to piece. Wait a few minutes for it to dry. Do as many letters as you want!