I never understood why carnations have such a bad reputation. They're lovely, inexpensive, smell good, and last a long time. I guess most of us have memories of high school and being gifted tiny, half-dead carnations on Valentine's Day. This crepe paper version is far from plain. While other tutorials have you make the petals from a single strip of paper, these are a bit more complicated as I cut out each individual petal (you can find the template at the end of the post). More time-consuming, but the results are worth it.
Materials
Crepe Paper
, Scissors, Small Container, Bleach, Water, Wire, Floral Tape, Glue, Watercolor, Paintbrush
Cut strips of crepe paper at least 2.5″ x 2.5″ for the largest size petal. To make a two-tone petal, mix a small amount of bleach with water in a small container. Dip one end of the precut squares into the bleach mixture, making sure the paper grain is vertical.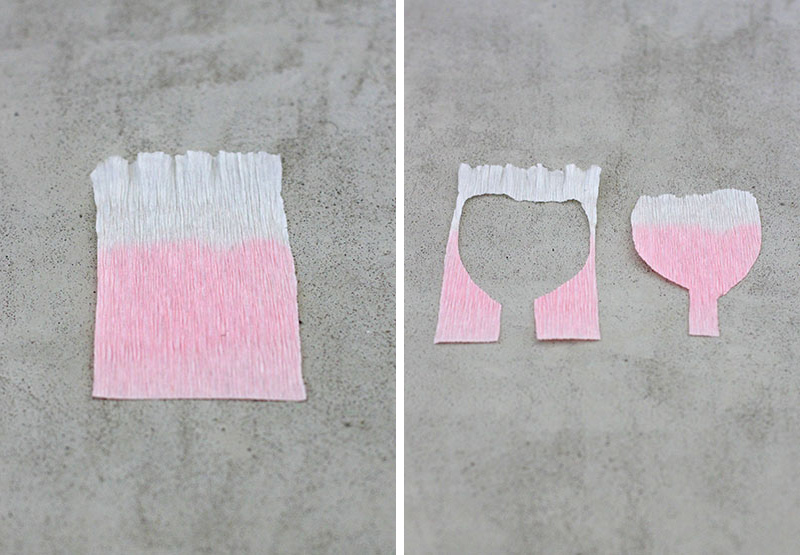 Let the squares dry completely. Download the petal template, and cut out the petals. For a single flower, I used about 16 petals.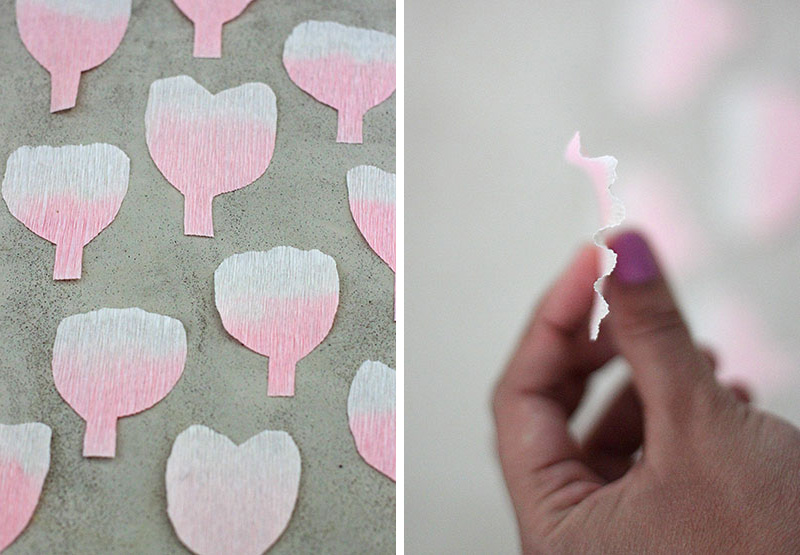 To begin shaping the petals, bend the top of each petal in opposite directions to form the curves shown above. Be careful with the bleached tips as they will be a little more fragile.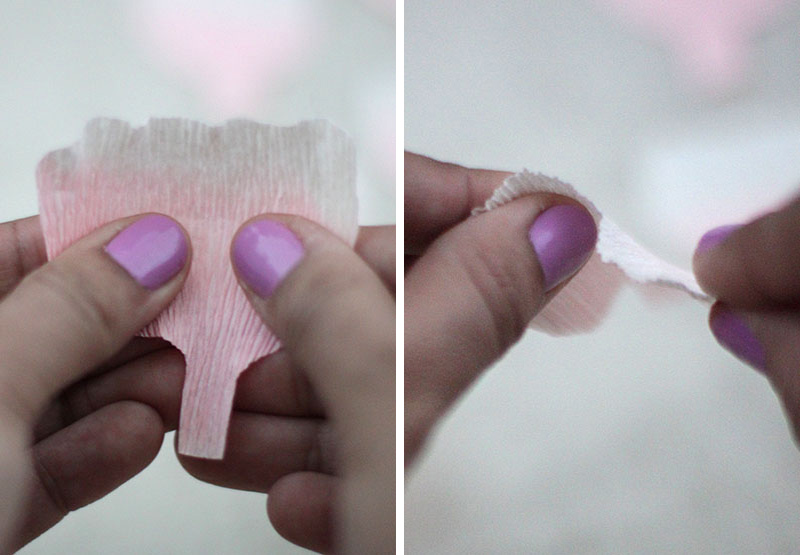 Next, cup the petals by pulling on them slightly from the middle outwards. You can also shape the heart-shaped petals by pulling each corner in opposite directions.
Continue to shape each petal.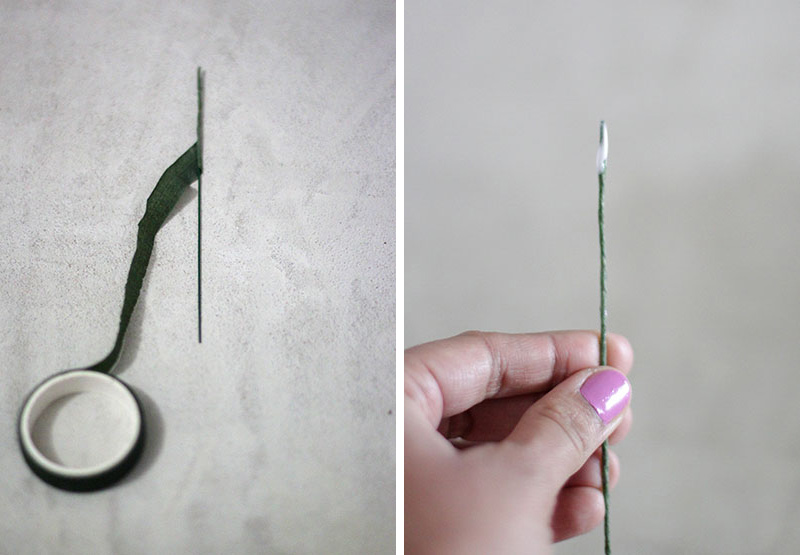 Prepare your wire by wrapping it in floral tape. (I cut my wire about 6″ long.) Add a small drop of glue to one end of the wire.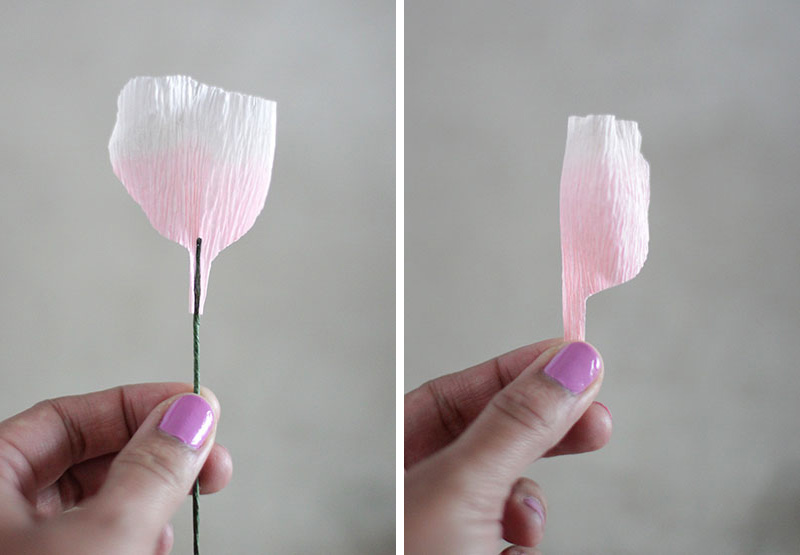 Glue the first petal by folding the end around the wire. To attach the next petal, fold it in half.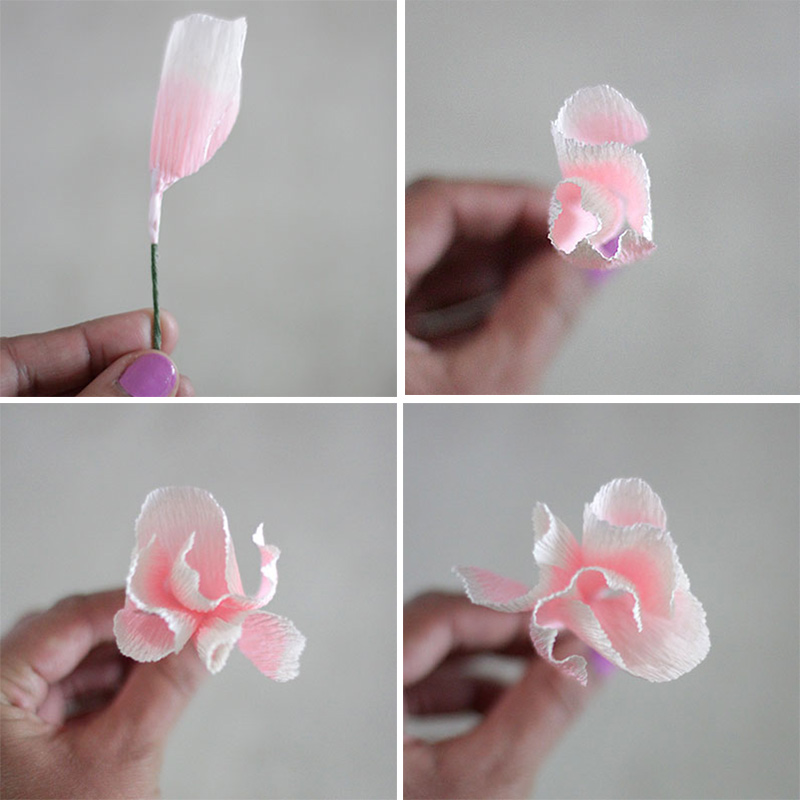 Add glue to the base of the first petal you attached, and add the second petal. Continue folding and gluing the petals to build the flower.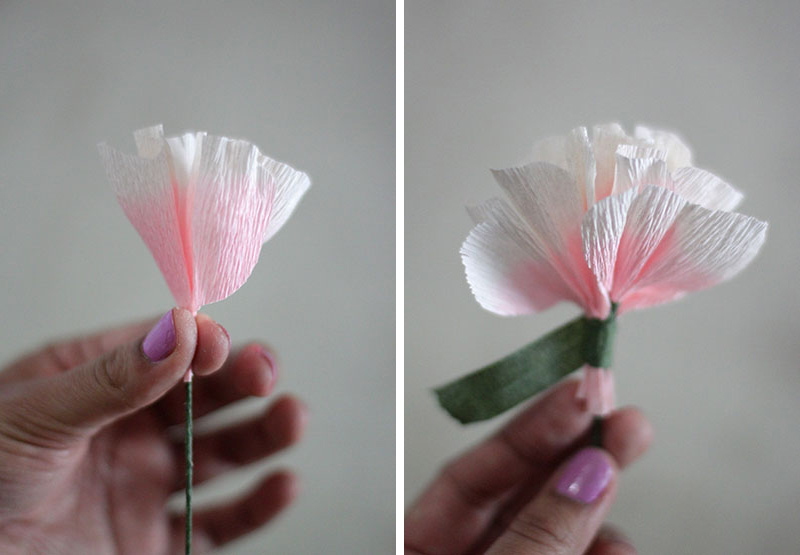 Pinch the ends of your petals, and add some floral tape to help hold them as you glue.
Leave the outermost petals unfolded to fill out the flower. Use your fingers to pull back the inner petals to open the flower.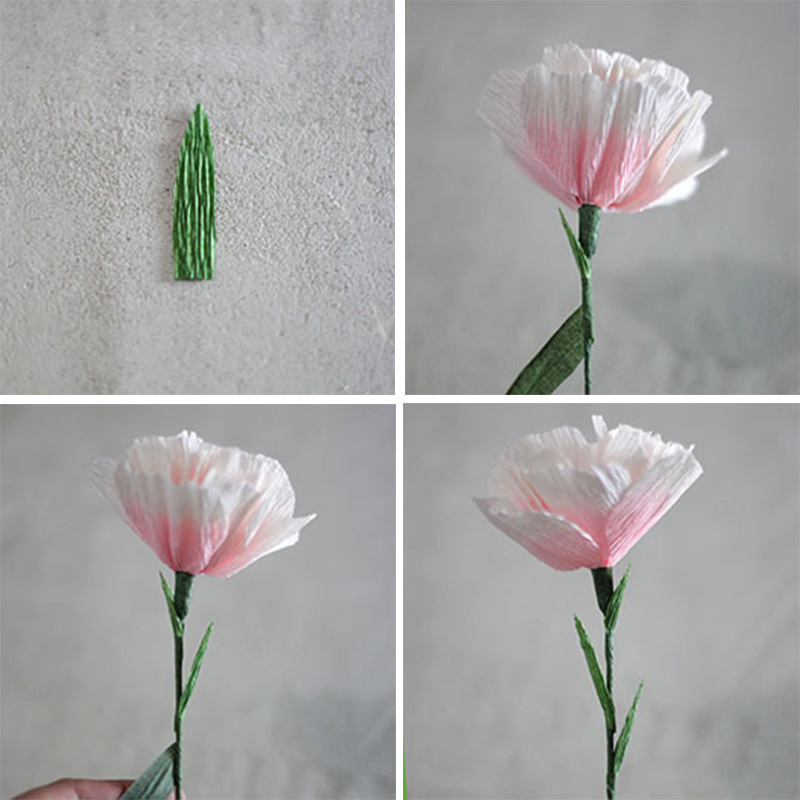 Cut out the leaves. Use floral tape to attach them going down the wire.

If you wish to color the tips of the carnations, use a small brush and some watercolor to paint the edges of the petals and let them dry.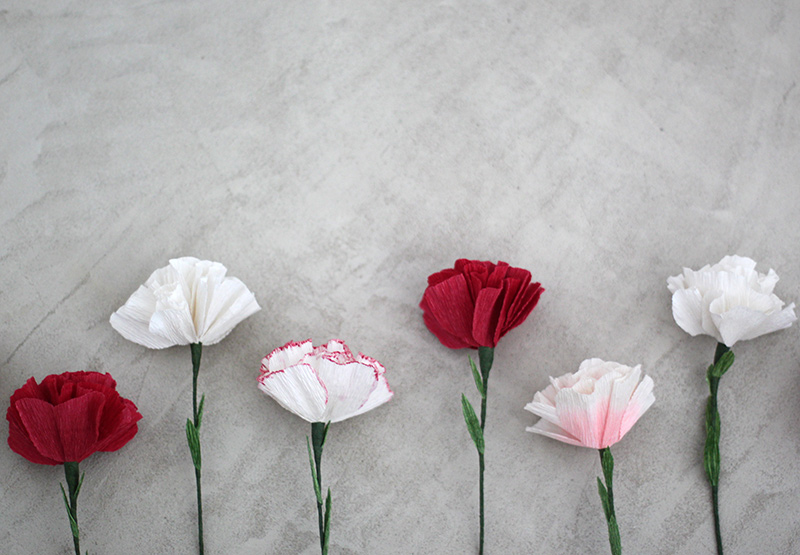 And you're done! I hope this tutorial gives you a newfound love of carnations!!