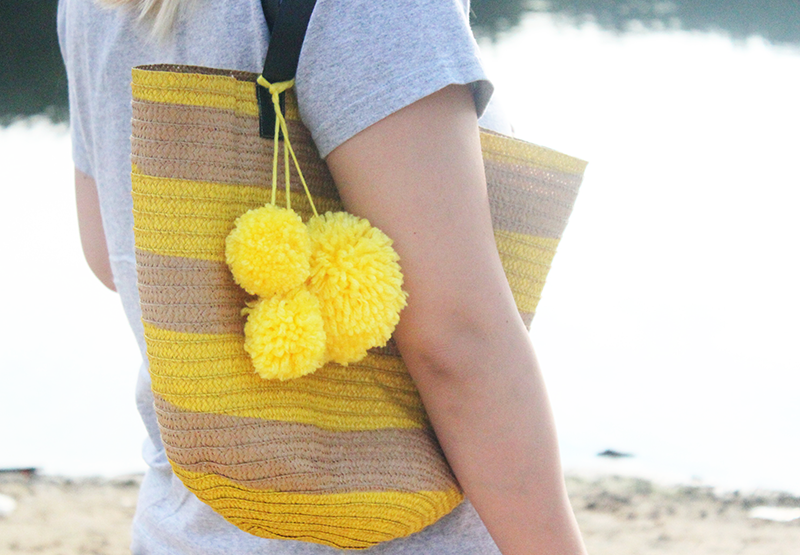 A few weeks ago, my best friend and I decided to take a quick trip to the beach. While I was packing, I realized I didn't have a good beach tote. During my weekly trip to Target, I found this straw tote bag near the dollar spot for only $3!! I obviously bought the bag without hesitation but I wanted to brighten it up a bit, so I decided on painted stripes and oversized pom poms in a bright yellow. It was the perfect addition to our beach trip!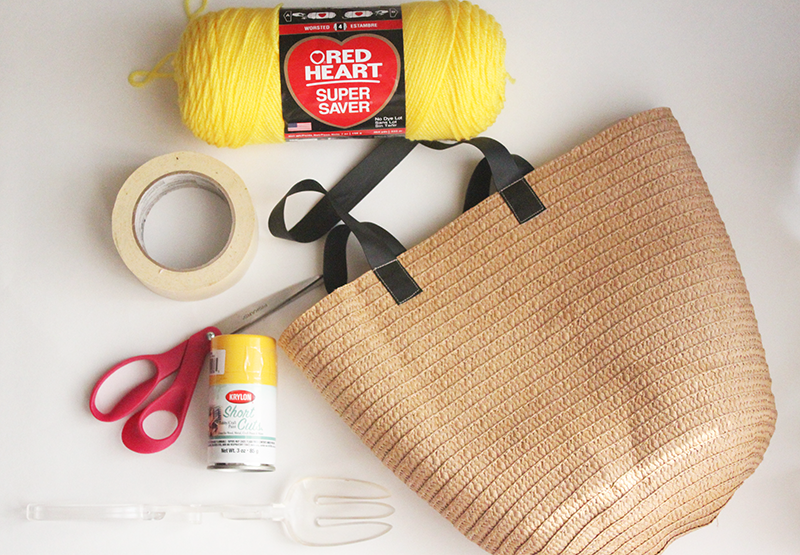 You'll Need:
– Beach Tote
– Spray Paint
– Tape
– Yarn
– Scissors
– Over-sized fork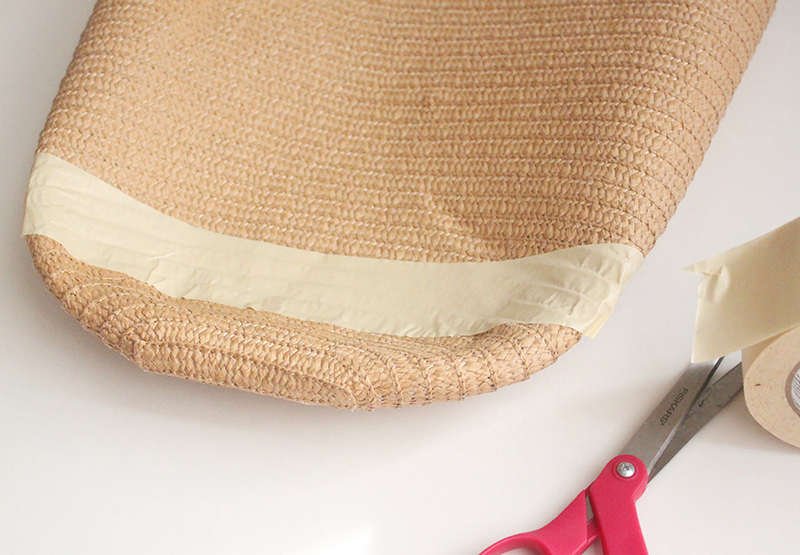 1. Start by stretching a piece of tape across the bottom of the tote bag.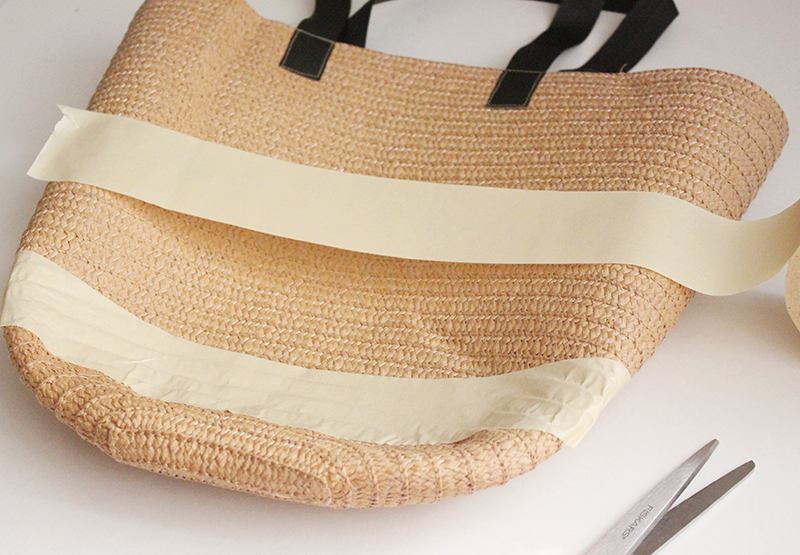 2. Measure a distance the same width of the tape to create your first stripe.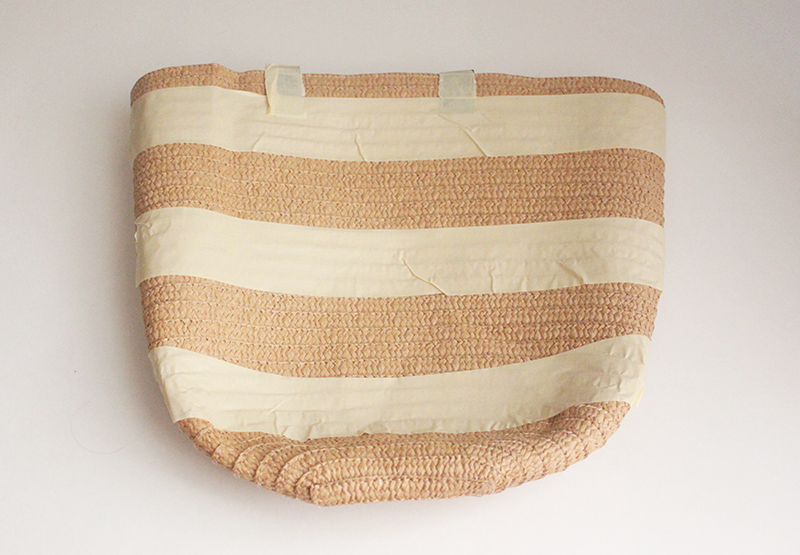 3. Repeat Step 2 to finish creating the stripe pattern. Repeat on the opposite side. Tape off the ends of the handles so they don't get spray painted.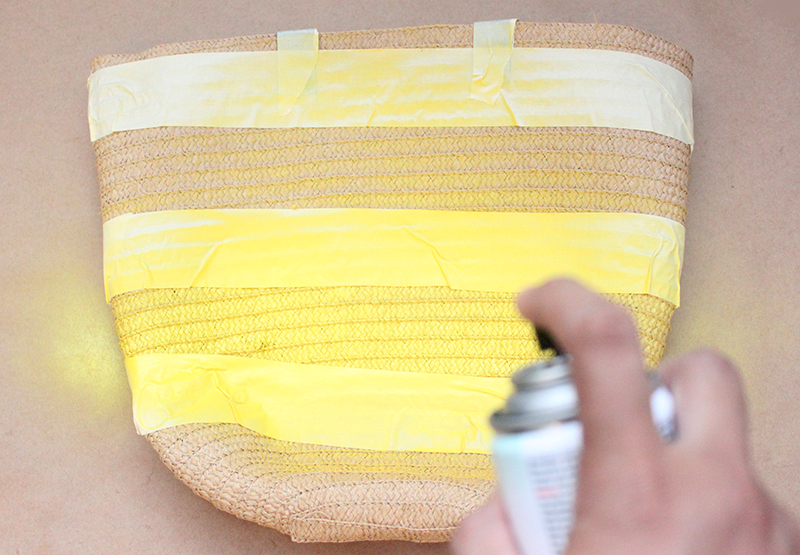 4. Spray paint your bag in a well ventilated area.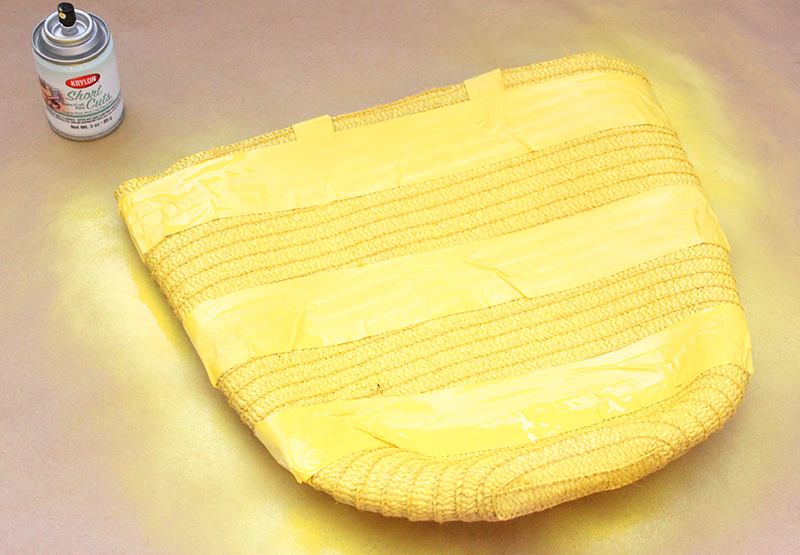 5. Let the bag dry completely before spraying the opposite side.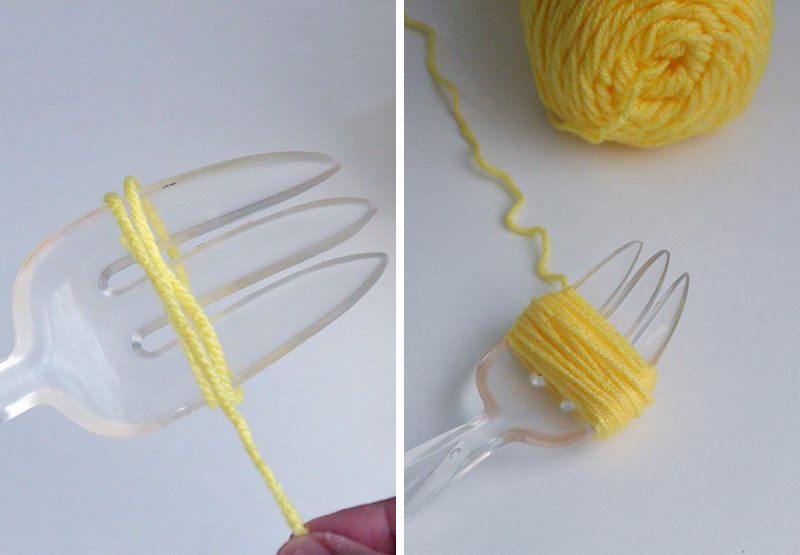 6. To make the pom poms, repeatedly wrap your yarn over the fork. The more you wrap, the fuller the pom will be.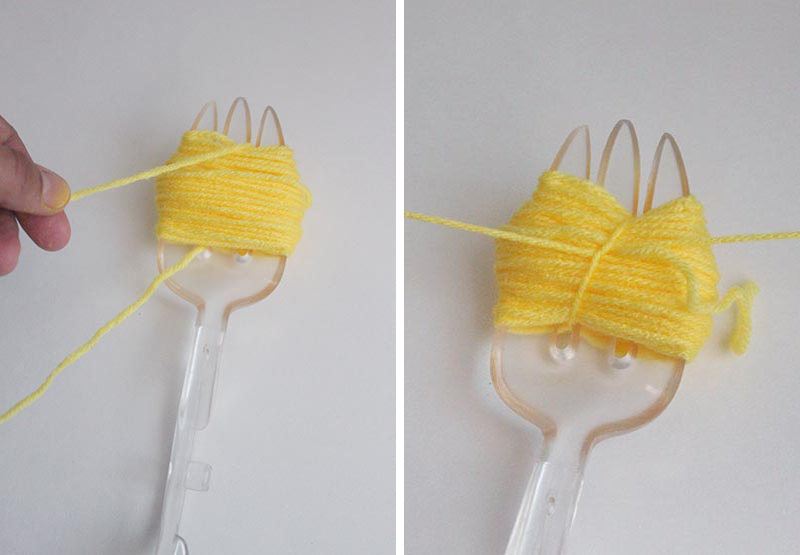 7. Once you have a good thickness, trim the yarn. Then cut a long piece of yarn (I cut mine about 2 feet long. This is what we will use to attach the poms to the bag, so make sure it is a good length!) and thread it between the prongs in the fork. Tie your first knot.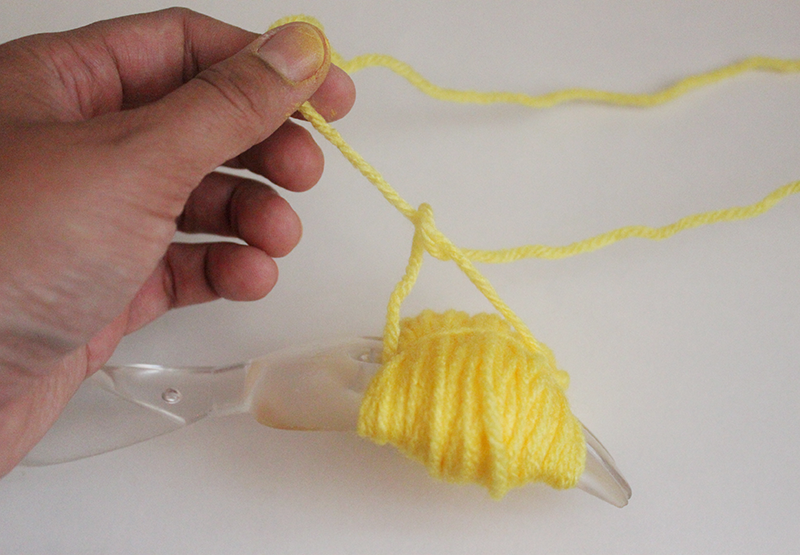 8. For an extra strong hold, begin to tie a second knot…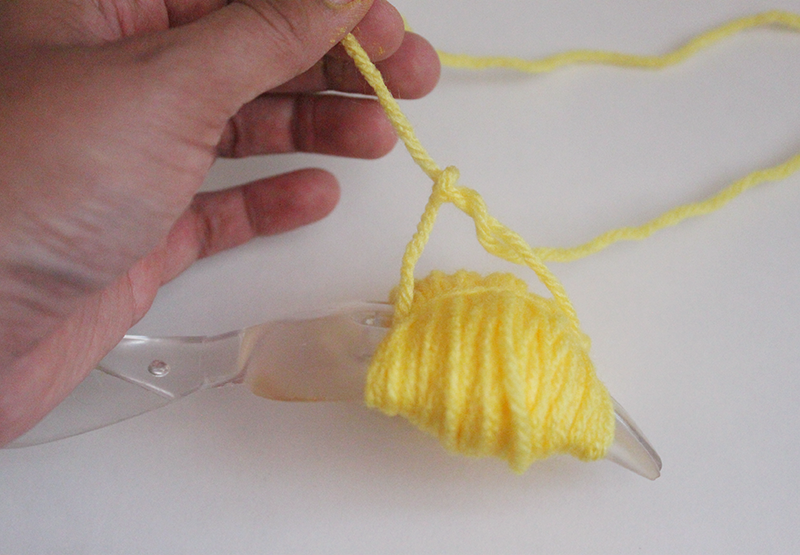 …but loop the yarn twice before securing the knot.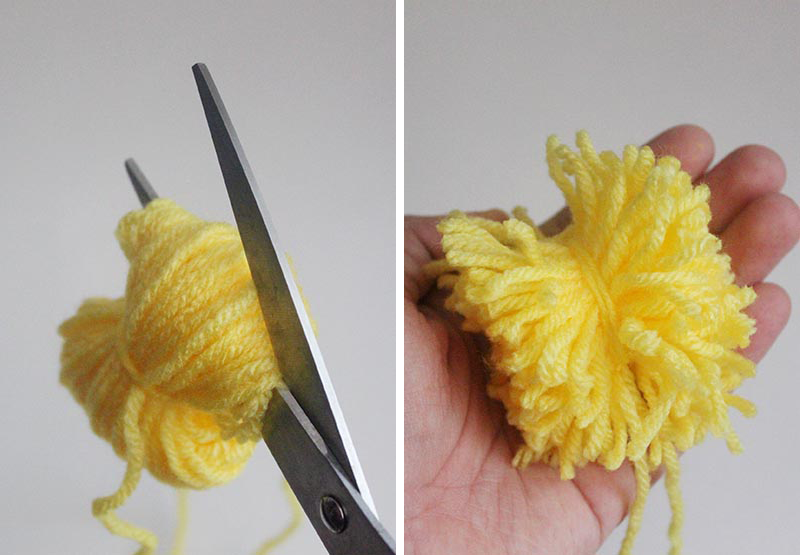 9. Use a pair of scissors and cut through the loops on both sides of the pom.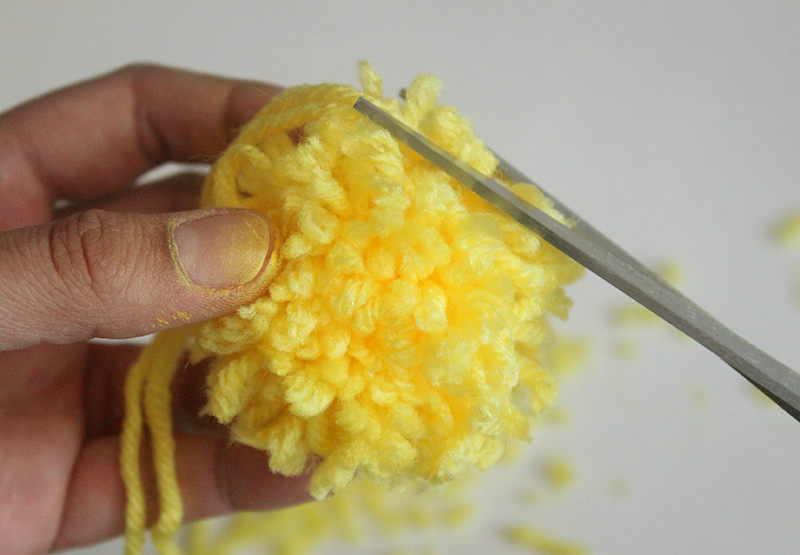 10. To get the round pom shape, trim the yarn pieces until they are even all the way around.
I made three different sized poms to hang from my tote.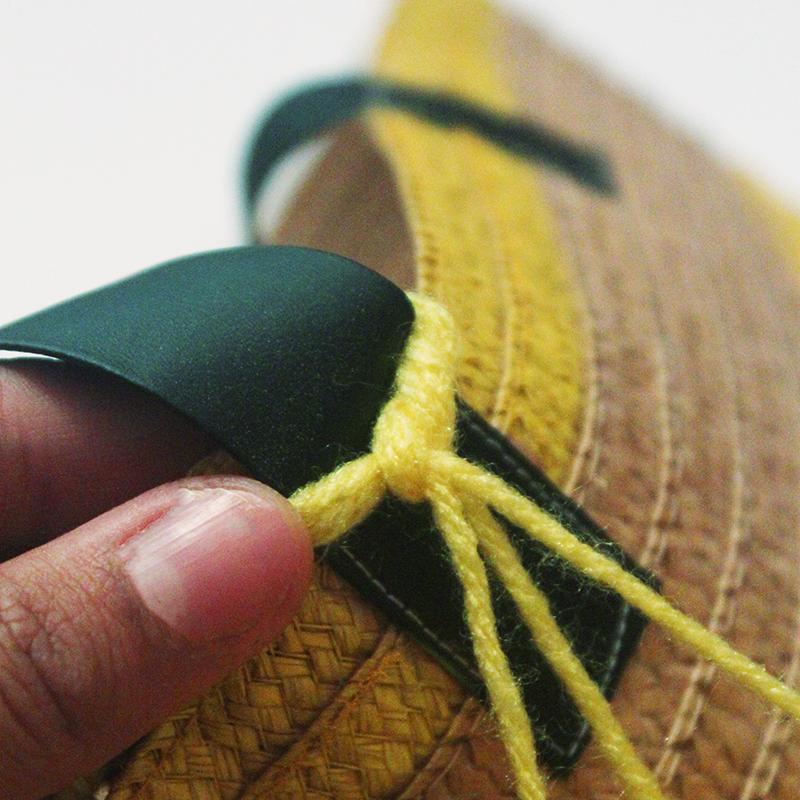 11. Gather the yarn from the poms you want to attach to your bag, and attach to one of the handles on your bag using a double knot. Trim off any excess yarn.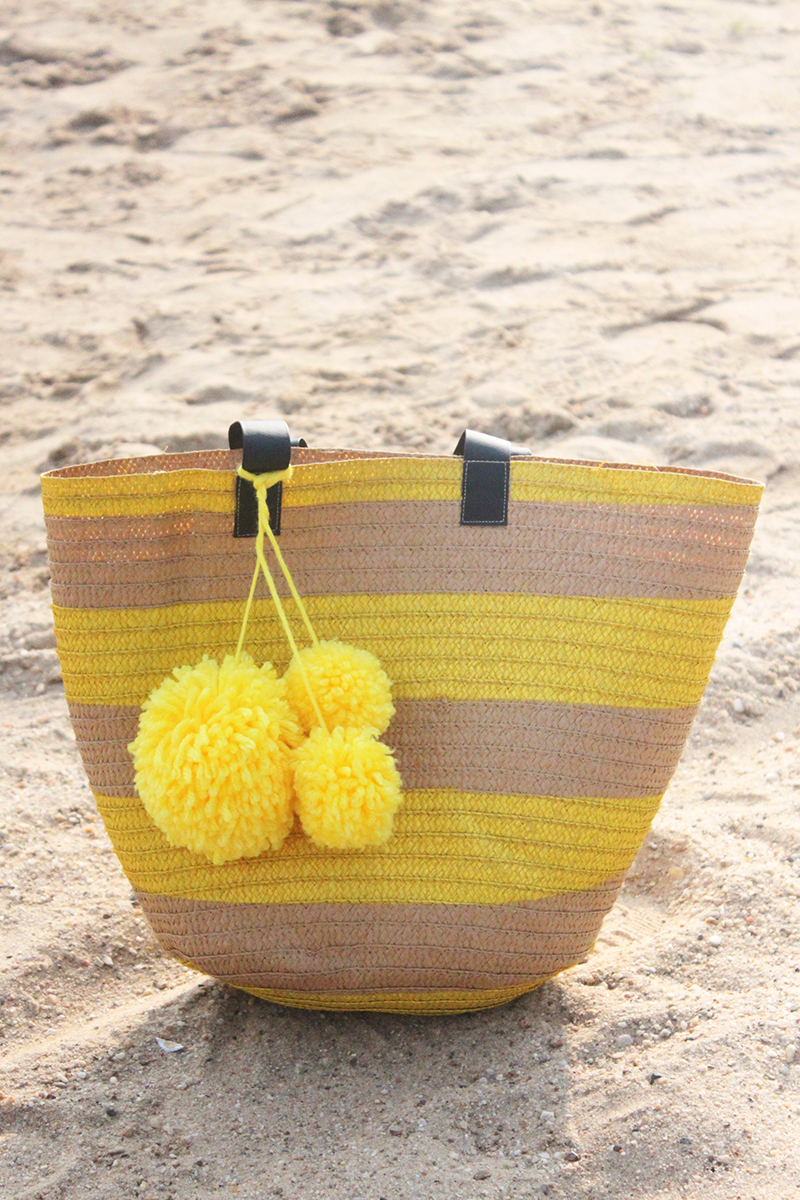 And you're done! Time to hit up the beach one last time before summer ends!