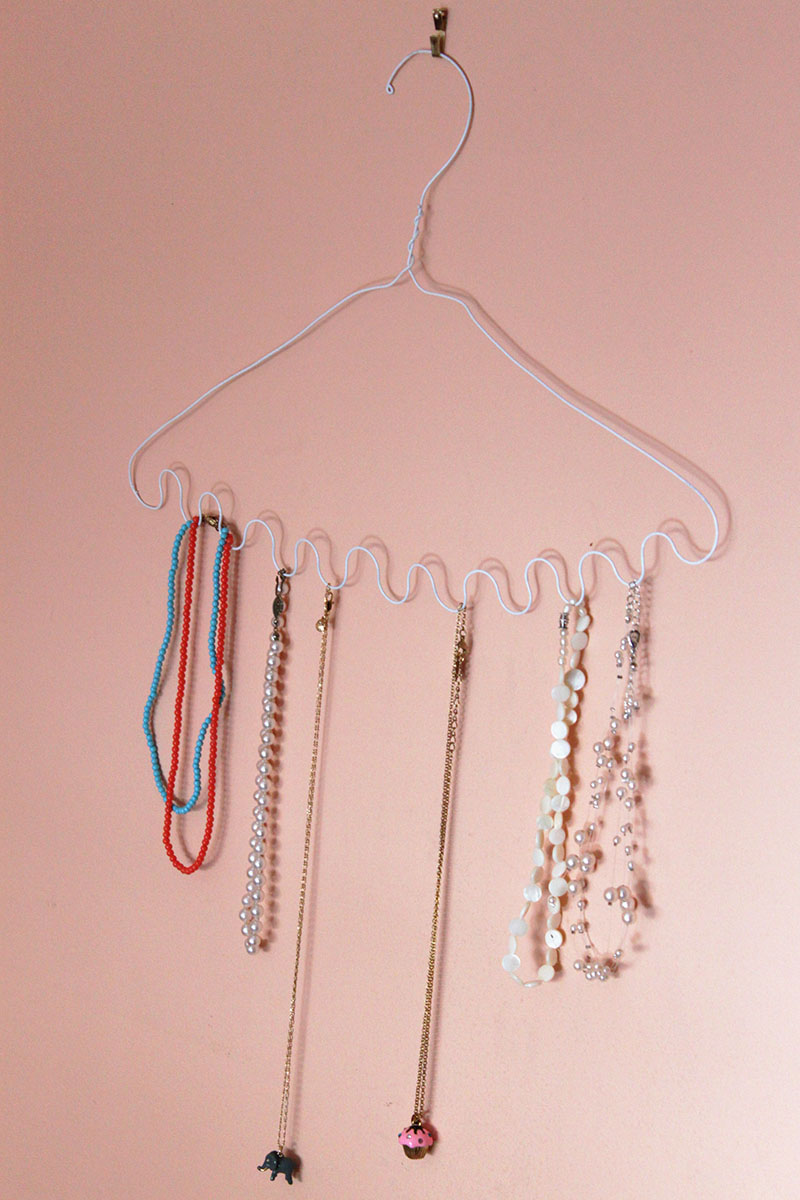 Earlier this week I made a post about different jewelry storage ideas. Today I'll show you how to make your own jewelry organizer out of wire. I was inspired by this photo on Pinterest. This DIY allows you to organize your jewelry and display it in a fun way!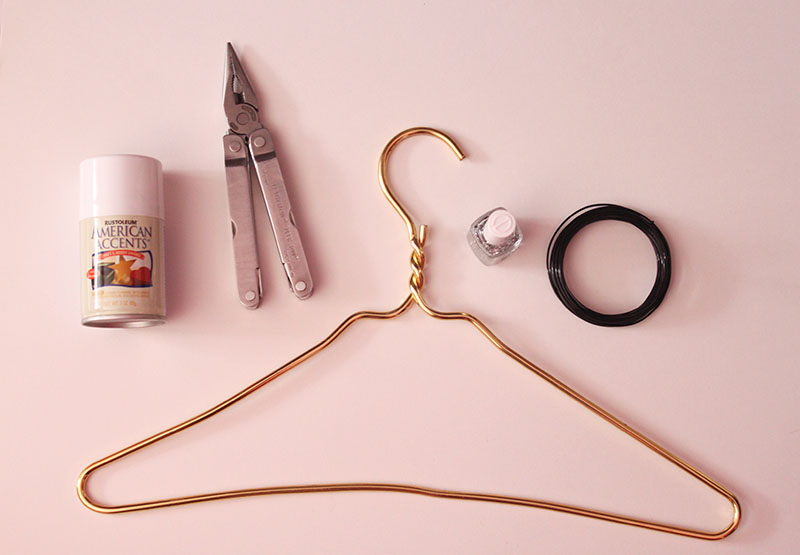 What you'll need:
– Hanger as a template
– Wire (I used 12 gauge)
– Pliers
– Something small and round (Nail polish or chapstick works)
– Spray paint (optional)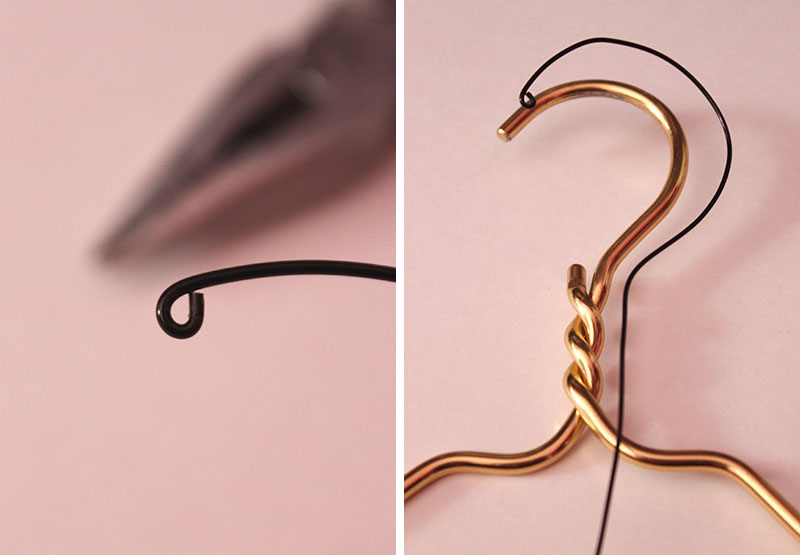 1. Start by making a small curve on one end of the wire. Using the hanger as a template, shape your wire to follow the curves of the hanger.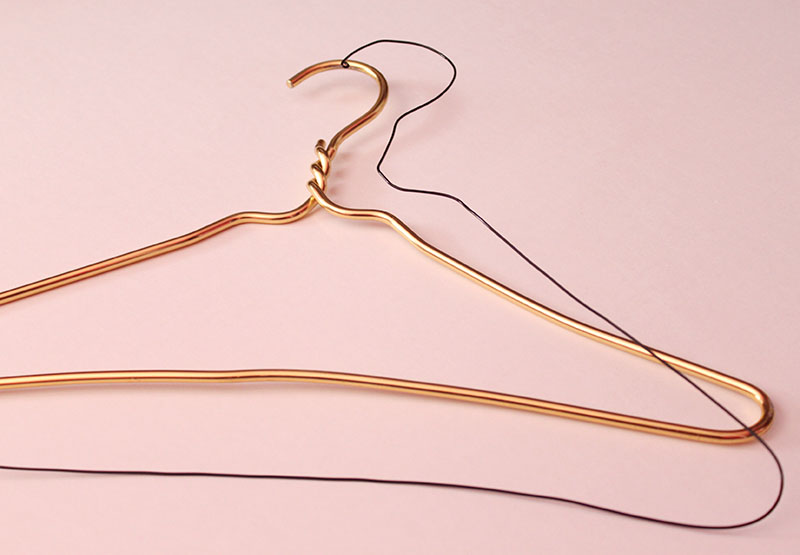 2. Continue to recreate the shape of the hanger until you reach the deep bend on one side.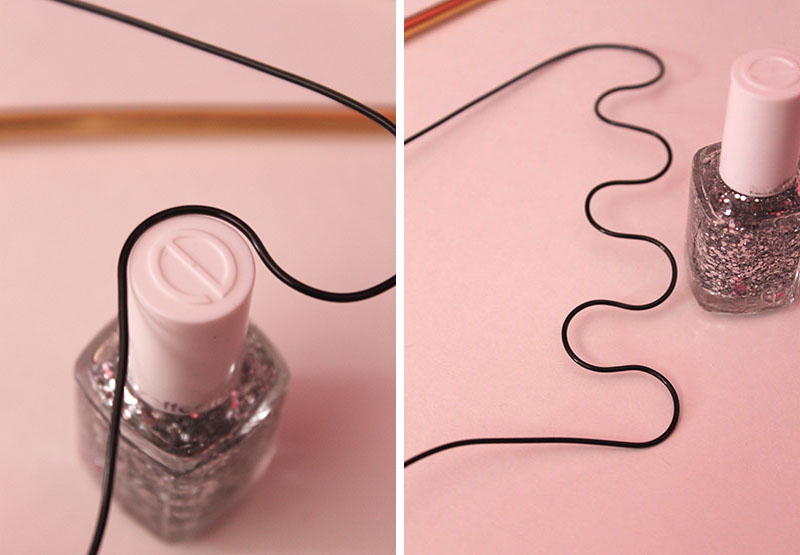 3. After you create the first bend, use the nail polish bottle or chapstick to create the wavy pattern along the bottom of the hanger.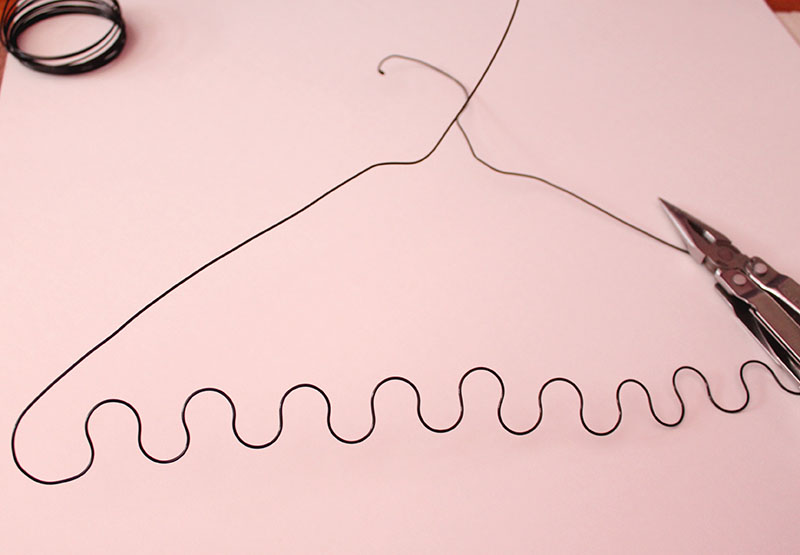 4. Continue the pattern until you reach the opposite end. Then create the second bend to complete the hanger shape.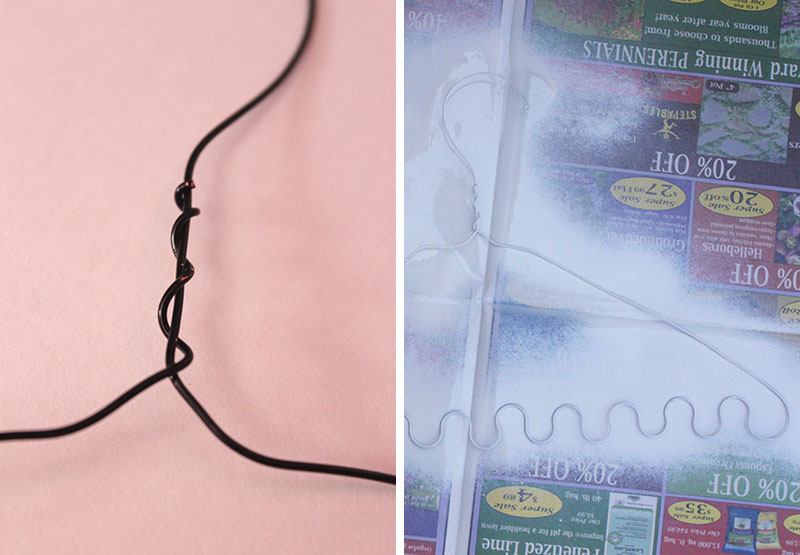 5. Twist the wire multiple times around the neck of the hanger. Cut off excess wire. Leave your jewelry hanger as is, or spray paint in any color!
Voila! A great way to store your necklaces and bracelets!!