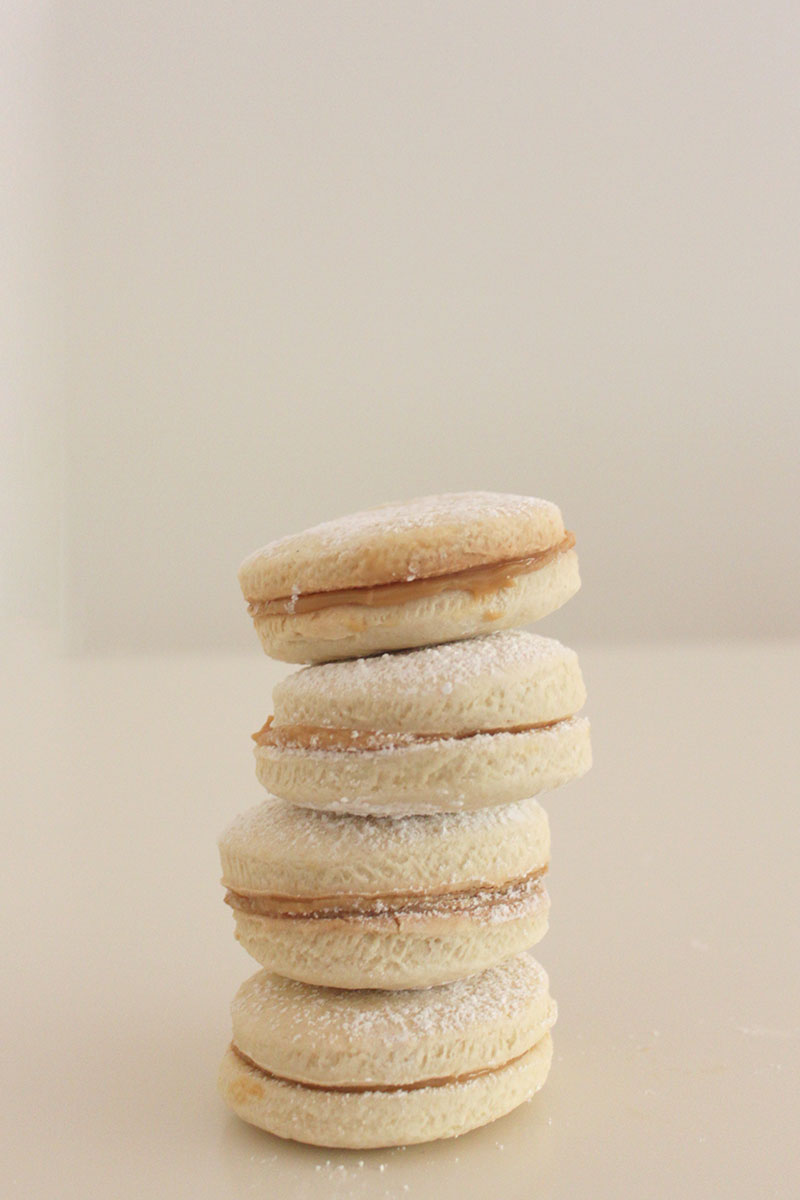 If you don't know what alfajores are, they are dulce de leche filled cookies from South America. Surprisingly, they are made with cornstarch, which gives them a soft and crumbly texture. It's difficult to eat just one!
Recipe:
1 2/3 cups all-purpose flour
2 1/2 cups corn starch
2 tsp baking powder
6 tablespoons butter
3/4 cups granulated sugar
1 tsp vanilla
3 egg yolks
1 cup heavy cream
Place flour, corn starch and baking powder in a bowl and whisk to combine. Set the bowl aside.
Using a stand or hand mixer, mix the butter and granulated sugar until well combined. Add the egg yolks one at a time.
Gradually add the flour mixture.
Finally, add the heavy cream and mix until the dough is soft but not sticky. Cover the dough in plastic wrap, and refrigerate for at least 1 hour.
Remove the dough from the refrigerator and place on a flat, floured surface. Using a rolling pin, roll the dough out until it is about 1/4″thick and cut with a cookie cutter. (If dough is too sticky, add more flour.)
Bake cookies on a baking sheet lined with wax paper. Bake at 350 degrees for 12-13 mins until the cookies are firm and golden on the bottom.
Let the cookies cool.
Flip the cookies upside down and spread with about 2 tsp of dulce de leche. Recipe here. Place a second cookie on top and gently press to create a sandwich.
Dust cookies with powdered sugar before serving.
*Thanks to my mom for the recipe!*